Ask a question
Download Brochure
Youth
Red Centre Adventure ex Yulara (Original)
Youth
Red Centre Adventure ex Yulara (Original)
Youth
Red Centre Adventure ex Yulara (Original)
Youth
Red Centre Adventure ex Yulara (Original)
Youth
Red Centre Adventure ex Yulara (Original)
Youth
Red Centre Adventure ex Yulara (Original)
Youth
Red Centre Adventure ex Yulara (Original)
Youth
Red Centre Adventure ex Yulara (Original)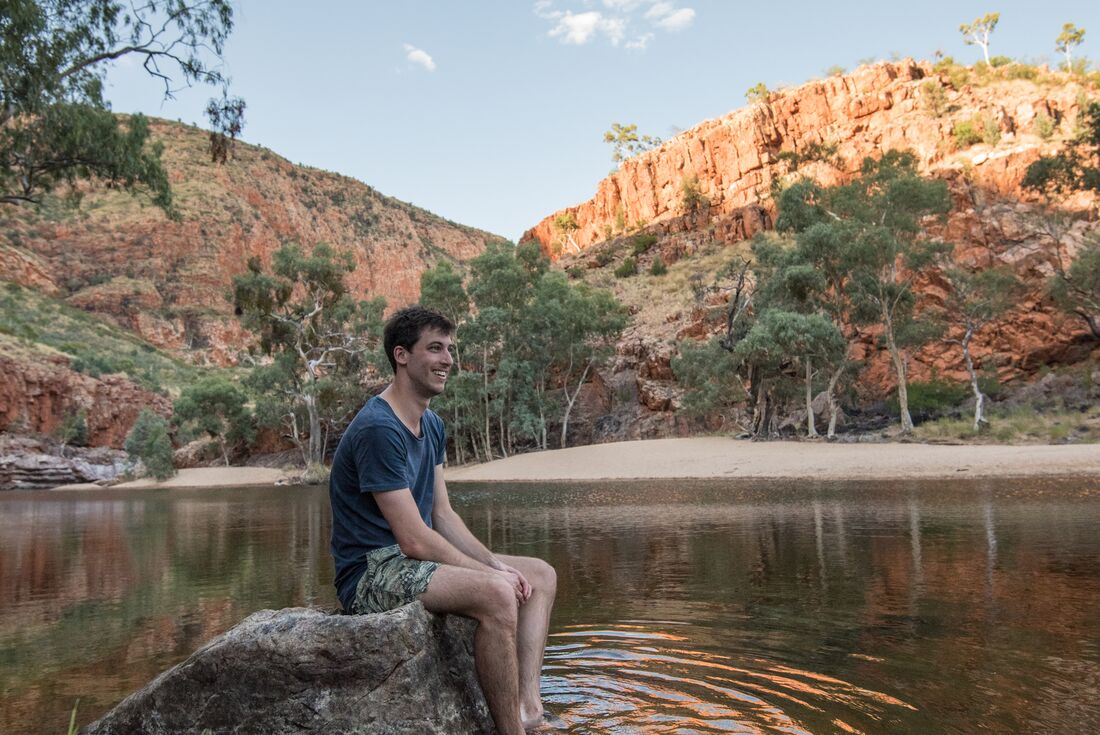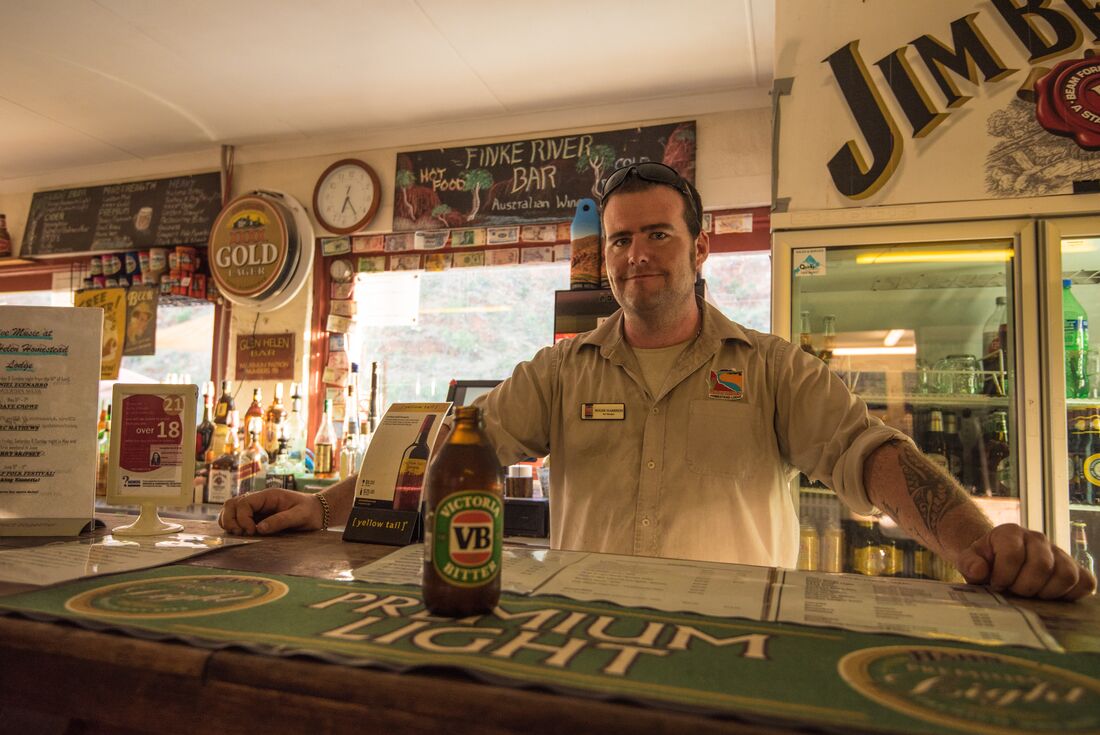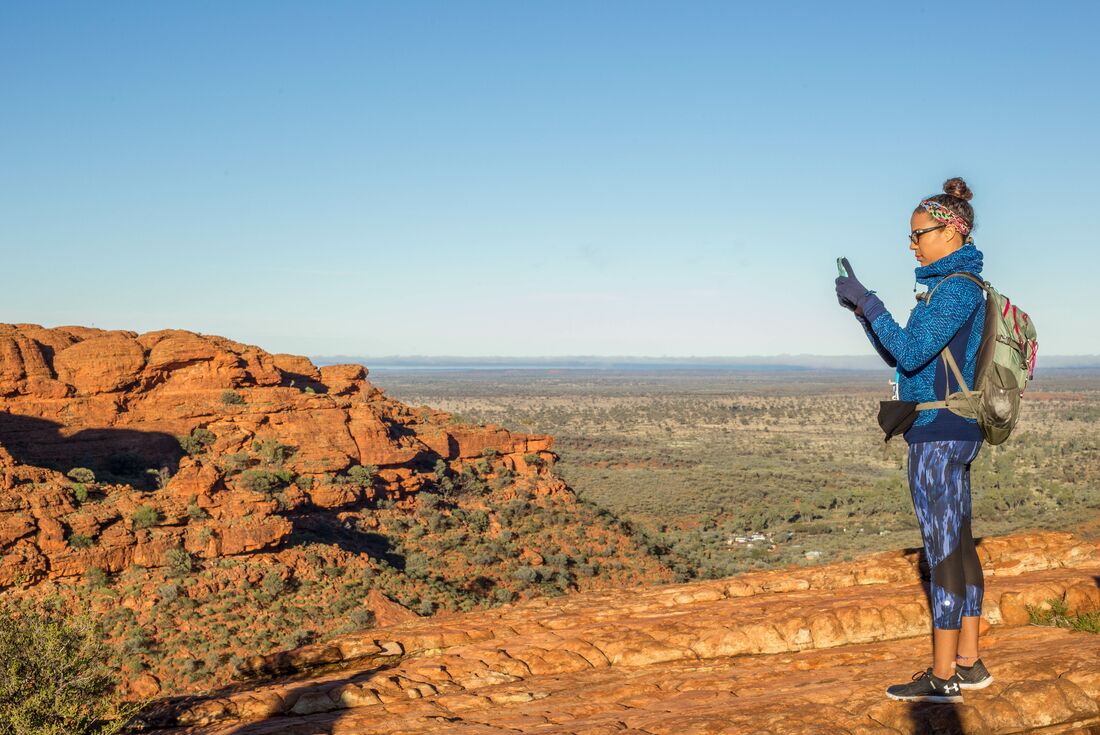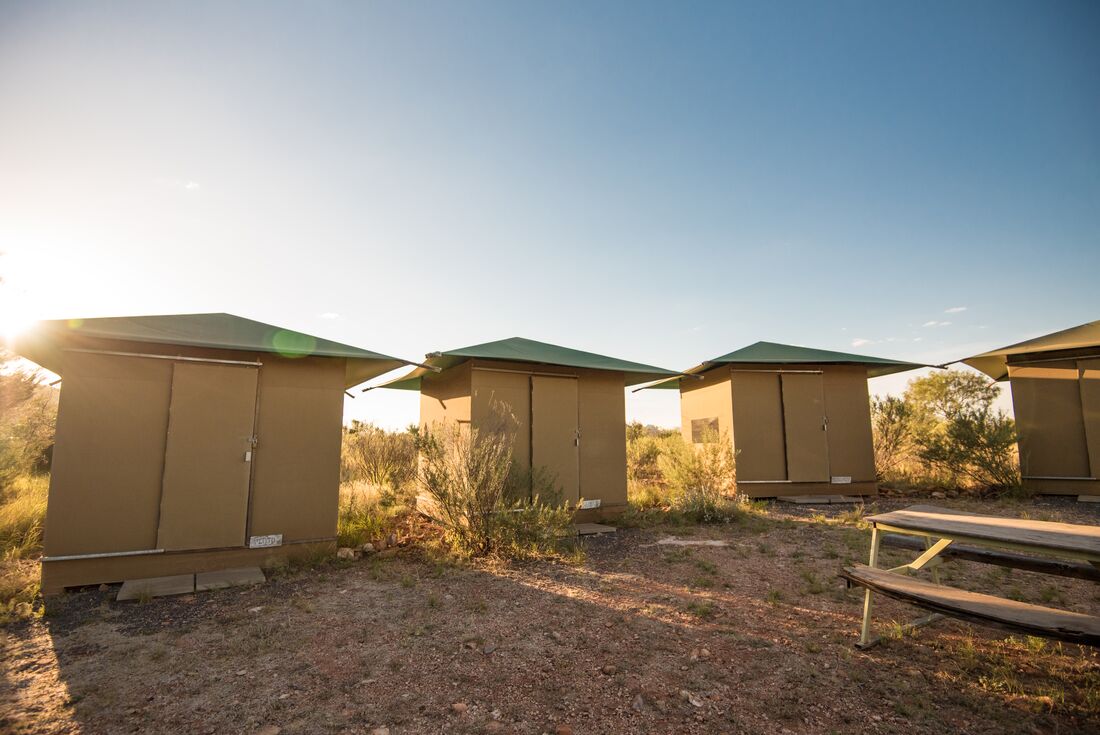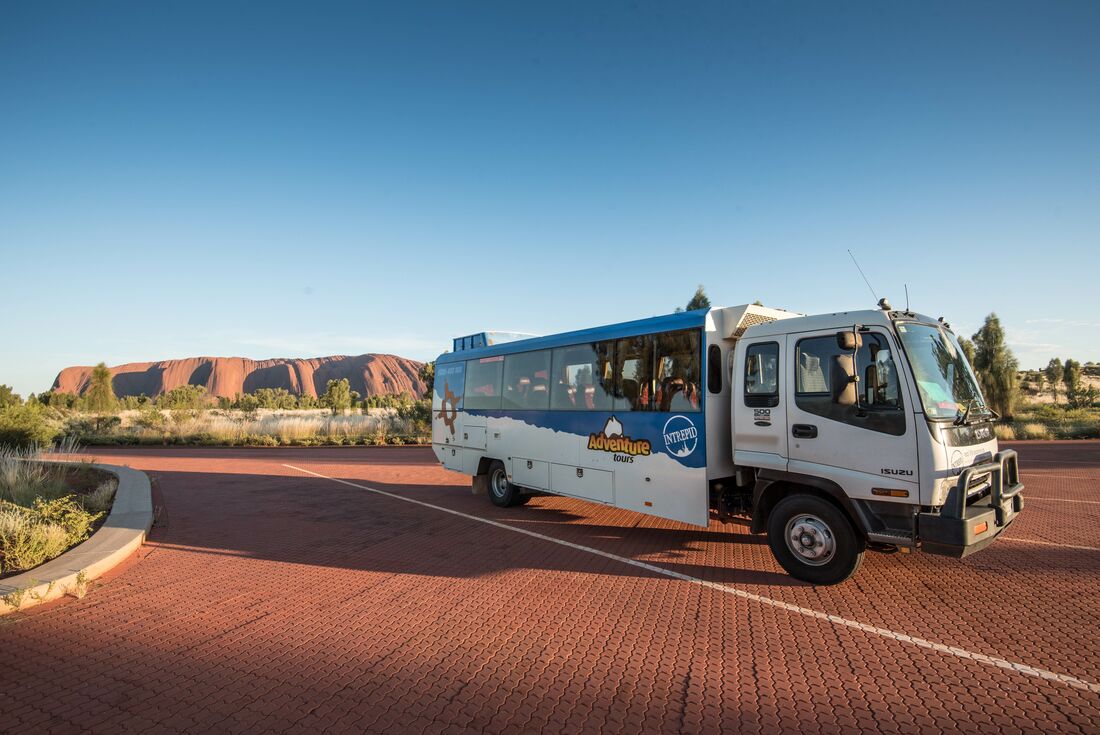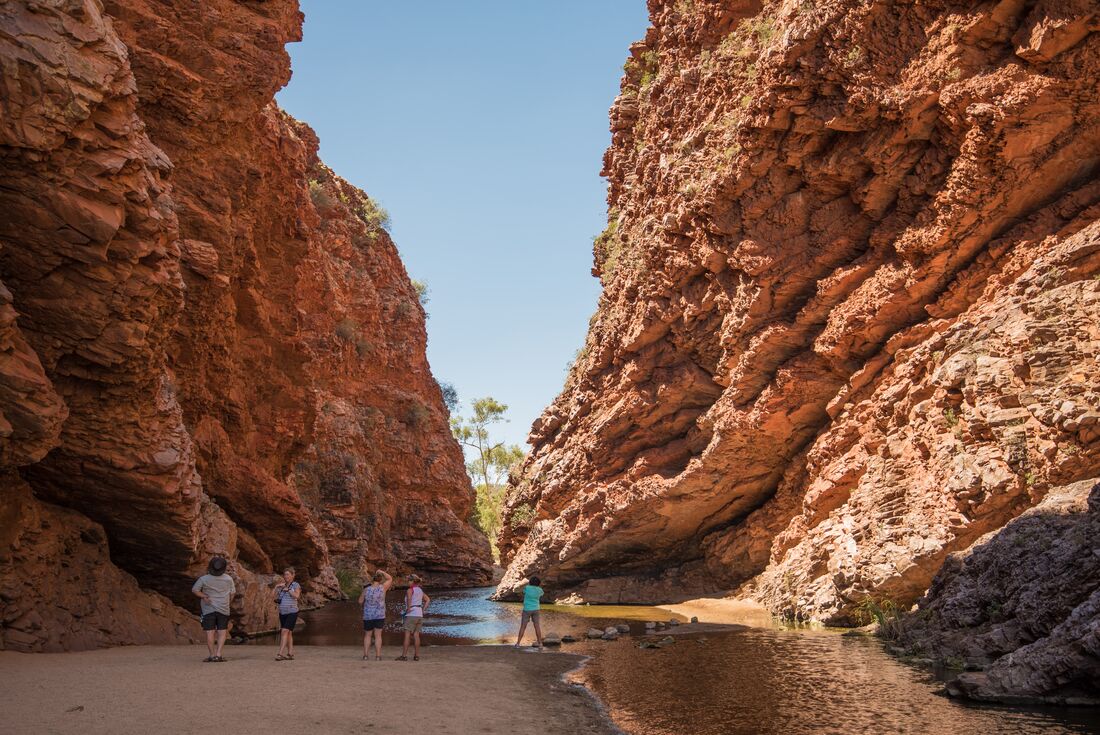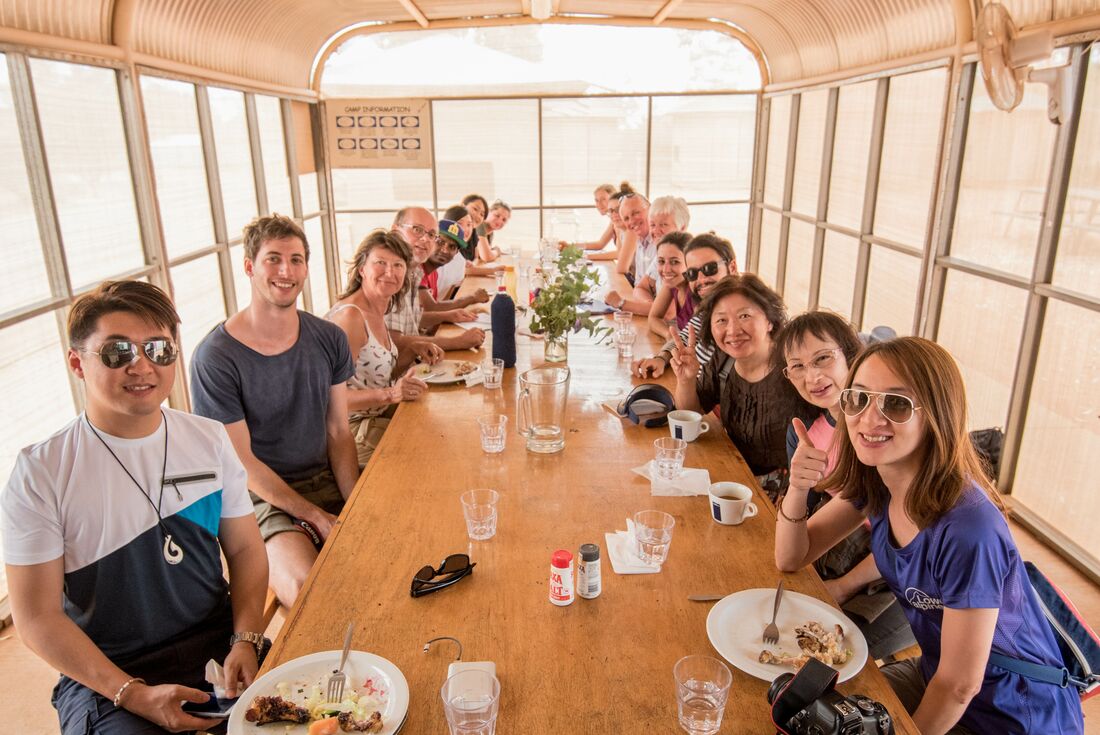 Join a First Nations Guide on a walk around the base of Uluru to the Mutijulu water hole, an experience exclusive to Intrepid Travel
This trips provides you with the best guides in the business who know the Australian outback like the back of their hand
Feel like you're in your own bed, but under the stars of the Red Centre. Proper beds, linen, electricity, and cooling fans provide that extra bit of comfort while you camp
Wander through the iconic domes of Kata Tjuta, and gaze in awe at the sacred rock of Uluru
Dine under the stars and camp within privately owned sites on the red earth of the outback
Enjoy our exclusive Australian Native Foods menu throughout the trip. Created in conjunction with Aussie bush tucker specialist Andrew Fielke, you will be treated to a plethora of native dishes incorporating ingredients such as kangaroo, emu, lemon myrtle, desert lime, wattle seed and more
Hike through natural amphitheatres, rocky chasms and lush oases in Kings Canyon
Traverse the immense landscape of the West MacDonnell Ranges and keep an eye out for an abundance of wildlife
Discover the spiritual importance of the outback landscape to local Aboriginal communities on guided nature walks - exclusive to Intrepid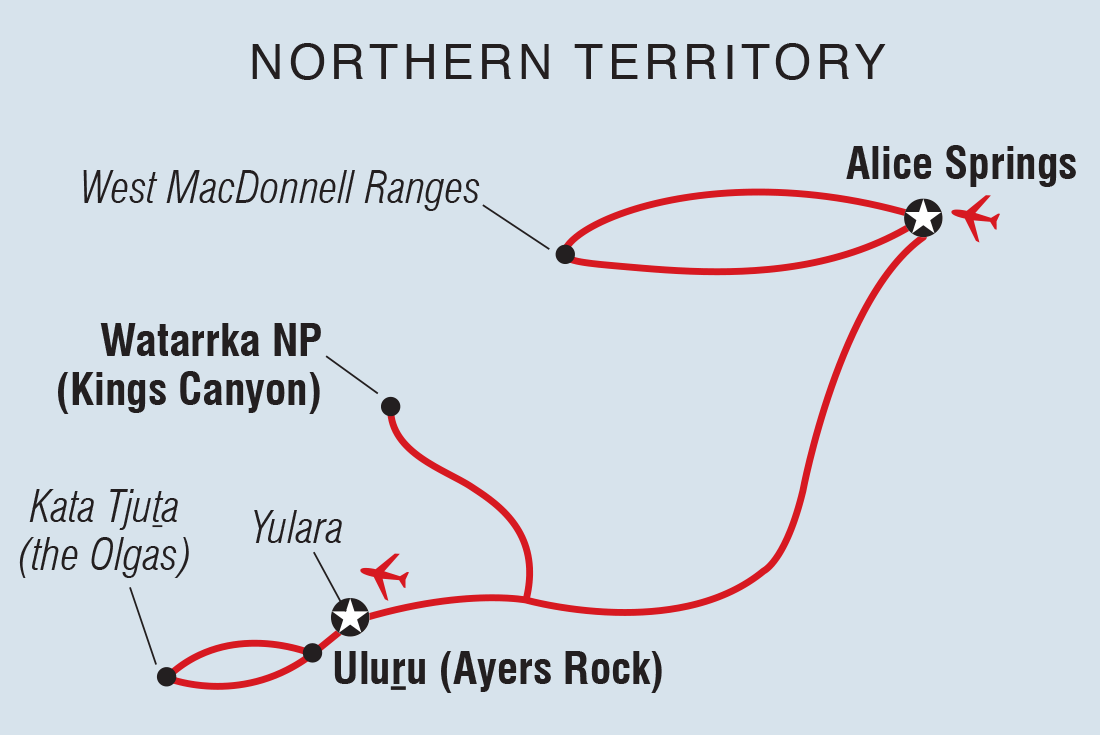 The remote town of Yulara is a convenient start point for visitors setting off to the explore the sensational range of natural wonders the Red Centre has to offer. The ancient rock formations of Kata Tjuta (also known as The Olgas) create an amazing landscape of spectacular domes and canyons. An iconic image of outback Australia and a sacred site for the local Aboriginal people, Uluru's remarkable colour changes are a wonder to behold. Visit the lesser-explored region of the West MacDonnell Ranges and compare the ever changing landscapes of the Red Centre.
This afternoon, make your way to Kata Tjuta (the Olgas) and take a guided walk through the awe-inspiring Domes of Kata Tjuta. We then head to Australia's most iconic landmark - Uluru (Ayres Rock). As the sun begins to set below the horizon, enjoy some tasty snacks and watch the rich colours change against the backdrop of a blazing Red Centre sunset. The perfect end to a remarkable day is awaiting you back at camp, as you enjoy a delicious spread of food with your group. If the weather permits, sit outside under the stars. Notes: Total driving time is approximately one hour. Total walking time is around an hour.
An early start this morning is rewarded with an Uluru sunrise. While the morning is fresh enjoy a walk around the base of Uluru, gaining insights into the land and the local Aboriginal people. After your stroll, we walk to the cave paintings near Mutitjulu Waterhole at the base of Uluru. You will be in the hands of an Anangu guide who will share the stories of this unique landscape and explain the Art, the Culture and connection to Land. This exclusive experience will give you an exclusive insight to the meaning behind Anangu art and traditional culture. The on-site Cultural Centre also houses an extensive collection of indigenous arts and crafts for you to browse. This afternoon travel onto the exclusive campsite within Watarrka National Park (Kings Canyon), where the group will eat and sleep for the night. Note: Total driving time today is around three and a half hours. Total walking time is approximately two hours.
Day 3: Kings Canyon Rim Walk
After breakfast, get your hiking shoes on and head out to explore the impressive formations of Kings Canyon. You'll be left breathless by the sheer beauty of the canyon, as you trek through the Amphitheatre, the Lost City, the lush and ancient Garden of Eden and the North and South Walls. Lunch is a welcome prospect, and after you've relaxed for a little while we'll head back to Alice Springs where we will stay tonight before heading out to the West Macdonnell Ranges in the morning. Note: Total driving time takes around five hours. Total walking time is approximately three hours.
Day 4: The Western MacDonnell Ranges
This morning we journey through Ormiston Gorge, witnessing contrasting colours as the light reflects off the cliffs. Keep your eyes peeled for wallabies and other wildlife. Move on to Ellery Creek to enjoy panoramic views of the area, perhaps taking a dip in its still waters. After lunch, visit the world famous Simpsons Gap, an important site to the local Aboriginal communities. Watch the colour of the peaks transform under the setting sun. Head back to Alice Springs, where your trip comes to an end. The total driving time will be about three hours, and you will walk up to 10km.
Food //= ArrayHelper::getValue($detail, 'description') ?>
DIETARY REQUIREMENTS: On most days, breakfast, lunch and dinner will be included. Our tours are activity and participation based. During your travels with us you will have the opportunity to assist with daily activities such as setting up camp, helping prepare meals and clearing dishes. None of this is difficult however many hands make light work and any assistance provided to crew is always much appreciated. Most people agree that this type of activity helps you feel like less of a tourist and more of an explorer. All food for this trip is purchased and packed prior to your group leaving on day one. After we've left town it can be very difficult to source special dietary requests. Travellers with special dietary requirements or food allergies are required to advise us at the time of booking. You may be asked to pay for any additional food if you have not advised us of any special dietary requirements. Due to the often remote nature of our trips, food is basic but plentiful and delicious. The below dietary needs can be easily catered for. Vegetarian Gluten Free Dairy Free (soy available ) Pork Free Please bring your own staples (nuts, bars, snacks) if you require a diet differing from the above. * Religious and more specific dietary requirements are generally unable to be catered for on these trips. NOTE: For those passengers commencing their trip in Yulara, lunch will not be provided on day one.
Accommodation //= ArrayHelper::getValue($detail, 'description') ?>
Both Basix and Original level camping accommodation are available on this trip. Basix accommodation consists of simple permanent twin share tents with single sleeping platforms. Each sleeping platform has a rubber sleeping mat, we also have swags (Aussie bed rolls) available at our campsites if you would like to experience sleeping in a swag. You will need to bring your own sleeping bag or pre-purchase one from us. Please also provide your own pillow if you wish. Original camping consists of twin share permanent tents equipped with proper beds, linen, pillows and towels. A single supplement is available at Original level. Please ensure you have selected your desired camping style correctly. FINISH TIMES: Our trips generally finish early evening. We recommend booking one night post accommodation in your end city and planning onward travel for the following day. We cannot accept responsibility for missed onward travel if we are delayed for some reason on the last day of travel. PARTICIPATORY CAMPING: To participate in this trip you must be prepared to assist with preparing meals, cleaning dishes, collecting firewood, setting up and packing up camp every day, in all conditions.
Red Centre Adventure ex Yulara (Original)
START
Duration
end
seats left
savings
price
Thursday
Feb 27, 2020
from Yulara
Thursday
Mar 1, 2020
from Alice Springs
Currency Conversion Help
To convert our prices, select a currency from the drop-down. We will show you the estimated price in your selected currency based on our most recent available exchange rate. Although you are able to view the currency of your choice, your card will be charged in GBP (with the exception of some Low Cost Carrier flights and some hotels). Final conversion rates to your local currency will be performed by your credit card issuer, and may differ from the estimates shown. Some banks may impose fees for cross-border transactions. Check with your credit card issuer to see if fees apply.