Ask a question
Download Brochure
Youth
Perth to Broome Overland
Youth
Perth to Broome Overland
Youth
Perth to Broome Overland
Youth
Perth to Broome Overland
Youth
Perth to Broome Overland
Youth
Perth to Broome Overland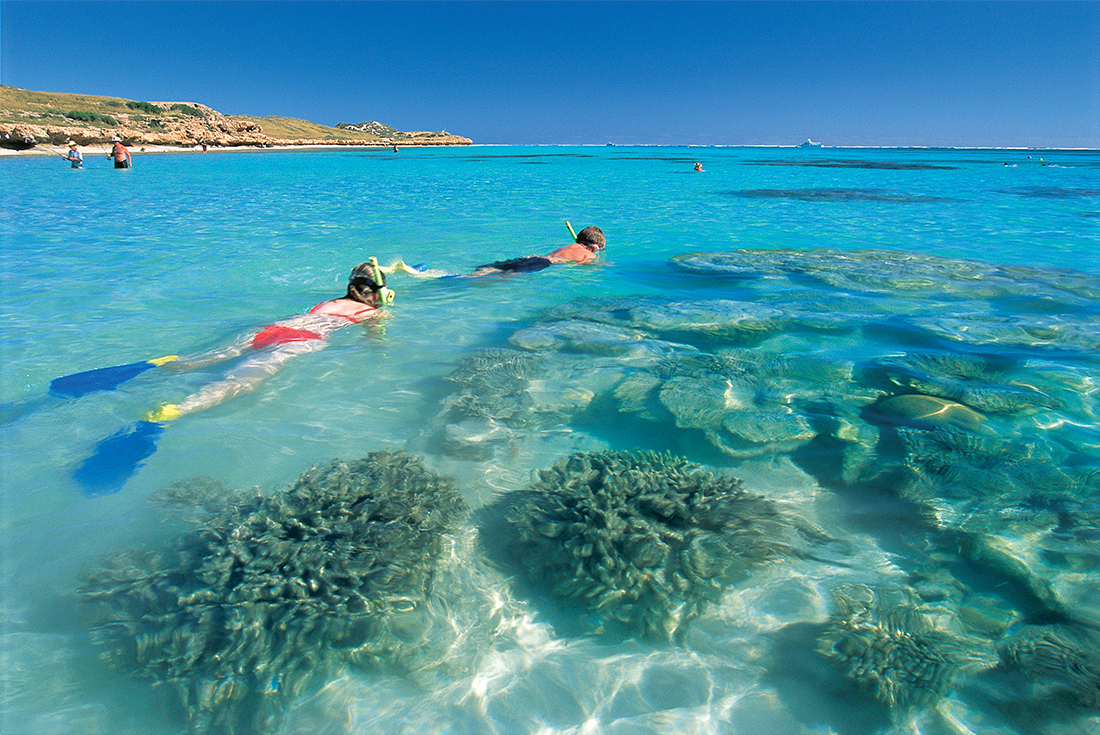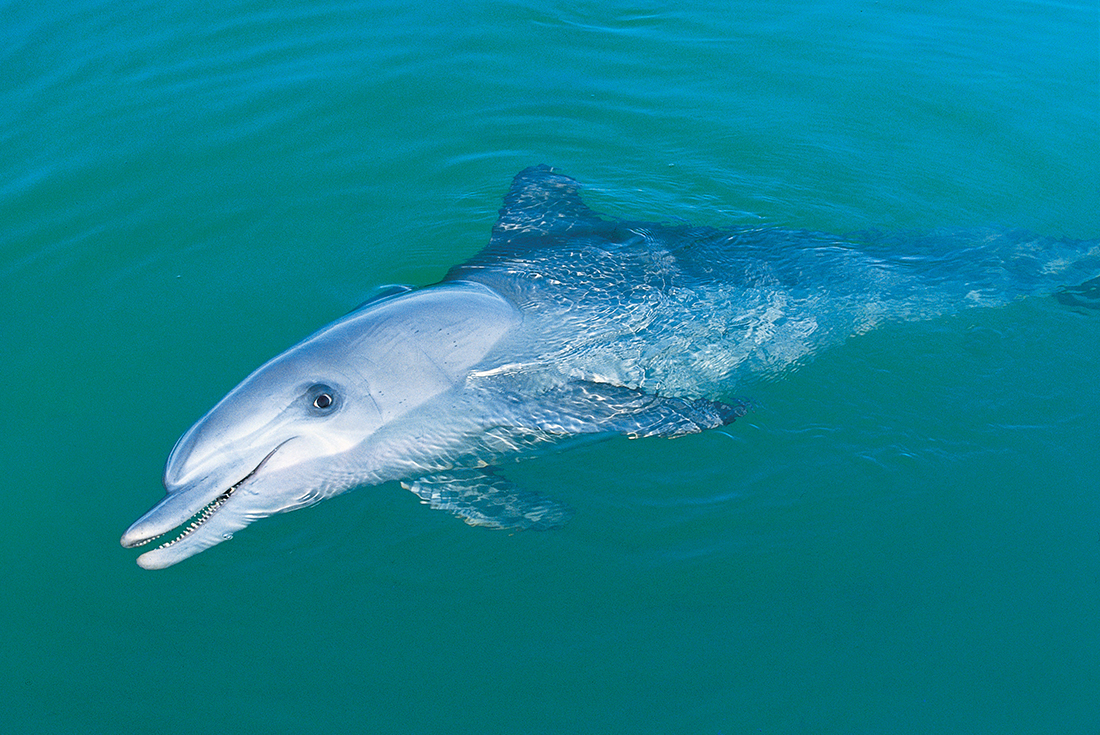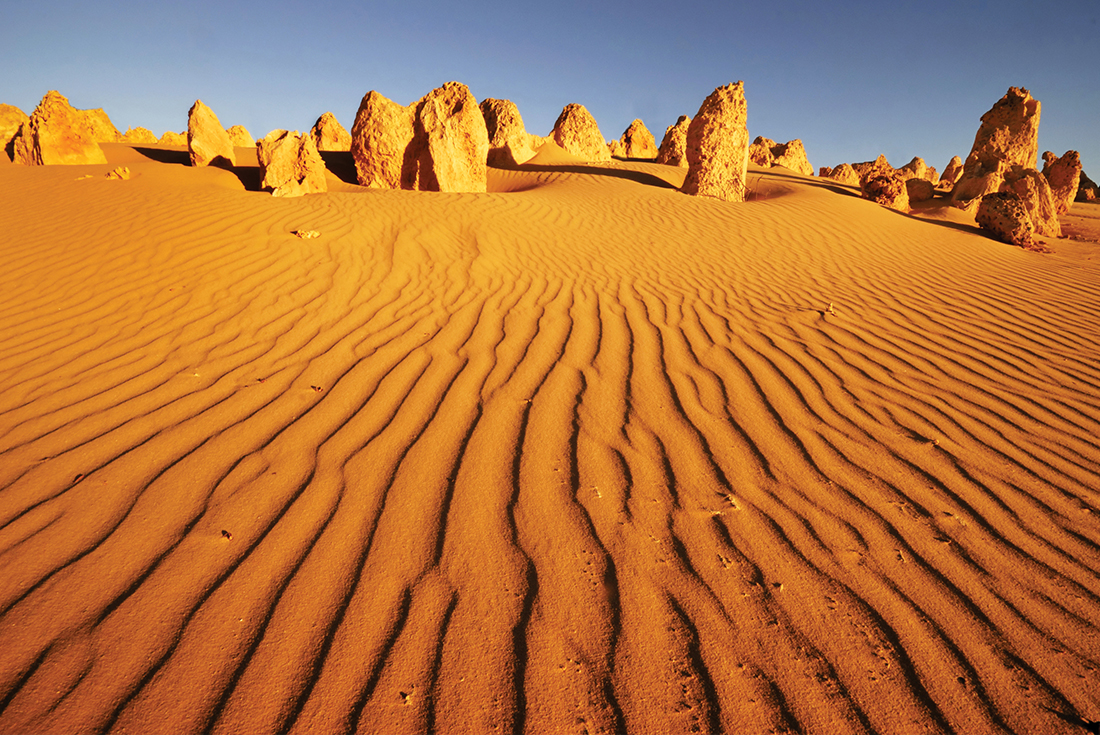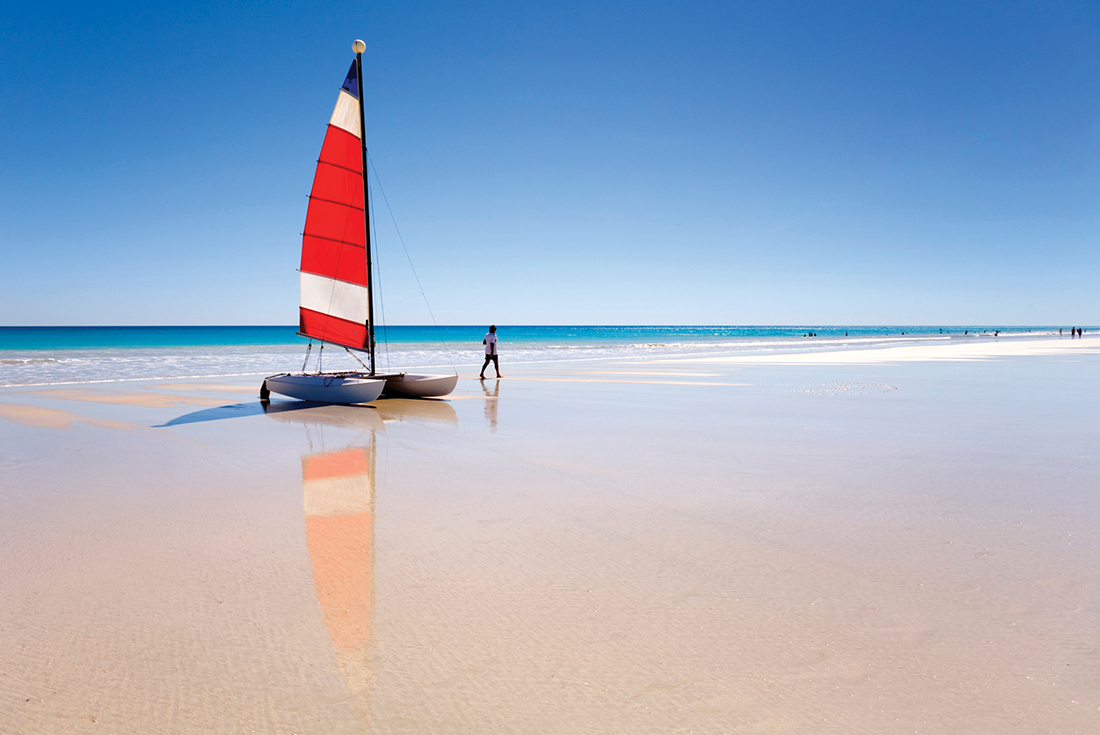 Explore Western Australia's desert landscapes, national parks and spectacular Coral Coast in rugged style on the ultimate overland trip
Enjoy the flexibility of a private vehicle, the local knowledge of a passionate guide and the magic of camping under the great southern sky
Wade in the shallows of Monkey Mia beach and be amazed at the friendly dolphins that approach
Peer into the ecologically diverse underwater world of Ningaloo Reef by plane, glass-bottom boat or snorkel, and swim with the gentle beasts of the deep in season, whalesharks
The cattle stations, red earth and mining communities of the Pilbara are reminiscent of the sun-baked Australia much of the world imagines
Hike and swim in the ancient gorges and waterholes of Karijini National Park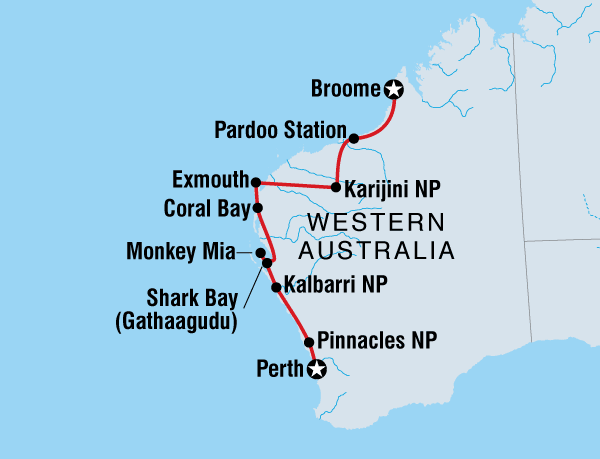 Australia's west coast boasts some of the world's best beaches that are relatively untouched by tourism and set against a backdrop of rugged outback terrain. This unique Perth to Broome tour brings you face-to-face with the region's natural wonders and exposes you to a rich and colourful culture. West Australia's coast and desert regions are vast, amenities sometimes sparse and isolation palpable, but the rewards are rich beyond belief.
Welcome to sunny Perth, where your overland journey begins. Leave the city, driving north to Nambung National Park to explore The Pinnacles. These are ancient rock sculptures that rise out of the desert. Journey on to Jurien Bay, where you'll have the opportunity to sand-board down the massive expanse of dunes. From here continue on through Geraldton to the quiet beach town of Kalbarri, where you'll stay the night. Note: Total driving time today is about four-and-a-half hours. Total walking distance is approximately two kilometres.
Day 2: Kalbarri National Park to Shark Bay
Today take a short drive to Kalbarri National Park. Hike around some of the park's diverse scenery, including Murchison Gorge, the Loop Walk and Nature's Window. Its a steep descent into Z-Bend Gorge. For those seeking even more adventure, there's also an opportunity to abseil (at your own expense). After lunch visit the beautiful Shell Beach, which is one of only two beaches in the world composed entirely of shells. Get back on the road and continue towards Denham and Shark Bay. Note: Total driving time today is about five hours. Total walking distance is approximately five kilometres.
Day 3: Monkey Mia to Coral Bay
After a short drive across the Peron Peninsula, head to the beach and meet the world famous Monkey Mia dolphins. These friendly dolphins are fed by park rangers and often swim up to the shore several times a day. The next stop is Carnarvon where you'll see the fascinating stromatolites at Hamelin Pool. These marine rock formations are some of the world's oldest and largest living fossils. After a short break, continue along the highway to Coral Bay, which is known as the 'Jewel of the Northwest'. Note: Total driving time today is about six-and-a-half hours. Total walking distance is approximately two kilometres.
Day 4: Coral Bay to Yardie Creek
Today explore picturesque Coral Bay, home to the World Heritage-listed Ningaloo Reef. Snorkel equipment is available to hire, or you could cruise the reef in a glass-bottom boat to observe the tropical life teeming below the surface. The marine park is home to 250 species of coral and over 500 species of fish. You might prefer to take an optional scenic flight over the reef. In the late afternoon, it's a short drive to our campsite at Yardie Creek in the Cape Range National Park, near Exmouth. Note: Total driving time today is about two hours. Total walking distance is approximately two kilometres.
Day 5: Exmouth and Cape Range National Park
Spend the morning snorkelling right off the beach in the stunning Cape Range National Park. Depending on the time of year, you have the option to snorkel or scuba dive in search of whale sharks and manta rays. Take a visit to Vlamingh Head Lighthouse, one of the few places in Australia where you can see the sun both rise and set. Enjoy taking a wander around the town of Exmouth before settling down in our permanent campsite. Note: Total driving time today is about two hours. Total walking distance is approximately two kilometres.
Day 6: Karijini National Park
Head inland today through the vast cattle stations of the Pilbara region. The sparsely populated Pilbara desert is known for its red earth and rich mineral deposits. In the afternoon pass through the little town of Tom Price, which is renowned for its iron ore mining. Continue on to your campsite overlooking the magnificent Hamersley Range in Karijini. Before you go to sleep, take a minute to gaze up at one the most magnificent night skies you're ever likely to see. Today's travel will take around eight hours in total.
Day 7: Karijini National Park
Over the next two days explore the almighty gorges of Karijini National Park. Formed over 2,500 million years ago, the Hamersley Ranges feature some of the most unusual landforms on Earth. You'll be able to take some great photographs while you're here. Hike deep into the gorges, where you'll come across cascading waterfalls and fresh waterholes ideal for swimming in. Dales Gorge and Circular Pool, Fortescue Falls, Fern Pool and Weano Gorge are just some of the places you can visit. This part of the journey is a real highlight. Note: Total driving time today is around two hours but you could be walking up to six kilometres.
Day 8: Karijini National Park
Head back into the gorges today for further exploration. Sing a tune in the natural amphitheatre caused by curved gorge walls, then make your way down to Hancock Gorge. Named after the Australian tycoon Lang Hancock, this is a narrow inlet of red rocks leading to a refreshing waterhole. Note: Total driving time today is only around 30 minutes, but you could be walking up to six kilometres.
Depart Karijini this morning and travel towards the coast (approximately four hours in total). Visit the iron ore port of Port Hedland, the second most populated town in the Pilbara. Take a quick tour of the town and gain an understanding of the scale of the iron ore industry. After lunch continue on to a nearby station, where you'll spend the last night of your trip. Today we drive for about five hours
The drive to your final destination of Broome will take around six hours. En route, enjoy a leisurely break and stroll along the immense 80-Mile Beach. On arrival into Broome, say goodbye to your fellow travellers and enjoy an idyllic Broome sunset - a fitting end to your overland adventure. There are no more activities planned for today.
Food //= ArrayHelper::getValue($detail, 'description') ?>
DIETARY REQUIREMENTS: Your tour includes meals as indicated in our brochure and online. On most days, breakfast, lunch and dinner will be included. Our tours are activity and participation based. During your travels with us you will have the opportunity to assist with daily activities such as setting up camp, helping prepare meals and clearing dishes. None of this is difficult however many hands make light work and any assistance provided to crew is always much appreciated. Most people agree that this type of activity helps you feel like less of a tourist and more of an explorer. All food for this trip is purchased and packed prior to your group leaving on day one. After we've left town it can be very difficult to source special dietary requests. Travellers with special dietary requirements or food allergies are required to advise us at the time of booking. You may be asked to pay for any additional food if you have not advised us of any special dietary requirements. Due to the often remote nature of our trips, food is basic but plentiful and delicious. The below dietary needs can be easily catered for. Vegetarian Gluten Free Dairy Free (soy available ) Pork Free Please bring your own staples (nuts, bars, snacks) if you require a diet differing from the above. * Religious and more specific dietary requirements are generally unable to be catered for on these trips.
Accommodation //= ArrayHelper::getValue($detail, 'description') ?>
PARTICIPATORY CAMPING: To participate in this trip you must be prepared to assist with preparing meals, cleaning dishes, collecting firewood, setting up and packing up camp every day, in all conditions. ACCOMMODATION PB10: Please note that standard accommodation on this trip is: 4 nights multishare accommodation with shared facilities, 5 nights camping. There are no upgrade rooms available on this trip and due to the multishare accommodation the minimum age for this trip is 18. Basix accommodation on the West Coast consists of multishare accommodation and simple permanent tents when camping. You will need to bring your own sleeping bag or pre-purchase one from us for the nights spent camping. Please also provide your own pillow if you wish. Multishare accommodation may be in mixed sex dorms.
Transport //= ArrayHelper::getValue($detail, 'description') ?>
DRIVING DISTANCES IN AUSTRALIA Australia is a BIG country! In fact, the whole of Europe fits into Australia with plenty of room to spare. Australia has a total land area of 7,706,168 sq km, and the coastline spans a massive 15,049km. Here in Australia we're used to driving long distances on holiday, but you may not be. Take for example, our 10 day Perth to Broome trip will see you travelling about the length of Portugal. Driving from Alice Springs to Darwin is about the length of the UK, and our 10 day Perth to Adelaide trip is about the same distance from Spain to Poland. Yep, it's a big country! However, that's why we think seeing Australia from the ground is better. We live in a country that has it all; stunning coastline and beaches, the outback, tropical rainforests, and some seriously amazing landscapes and wildlife. Whilst you may spend some days in the vehicle a little longer than others getting to the next destination, we think it's worth it! From October to March it is likely that you will experience temperatures of over 35 degrees Celsius, and sometimes well into the 40's. Be prepared to endure extra physical stress due to the heat at these times, especially while on walks. These extreme temperatures can also place stress on the air-conditioning units within our vehicles which can make travelling uncomfortable. Your tour guide will assist with regular breaks and information to assist keeping hydrated. In July and August, very cold temperatures can be experienced both in the outback and along the coast, especially overnight. Please come prepared for all extremes.
START
Duration
end
seats left
savings
price
Saturday
Mar 13, 2021
from Perth
Saturday
Mar 22, 2021
from Broome
Saturday
Mar 20, 2021
from Perth
Saturday
Mar 29, 2021
from Broome
Saturday
Mar 27, 2021
from Perth
Saturday
Apr 5, 2021
from Broome
Load More
Currency Conversion Help
To convert our prices, select a currency from the drop-down. We will show you the estimated price in your selected currency based on our most recent available exchange rate. Although you are able to view the currency of your choice, your card will be charged in GBP (with the exception of some Low Cost Carrier flights and some hotels). Final conversion rates to your local currency will be performed by your credit card issuer, and may differ from the estimates shown. Some banks may impose fees for cross-border transactions. Check with your credit card issuer to see if fees apply.