Ask a question
Download Brochure
Youth
Perth to Adelaide Overland
Youth
Perth to Adelaide Overland
Youth
Perth to Adelaide Overland
Youth
Perth to Adelaide Overland
Youth
Perth to Adelaide Overland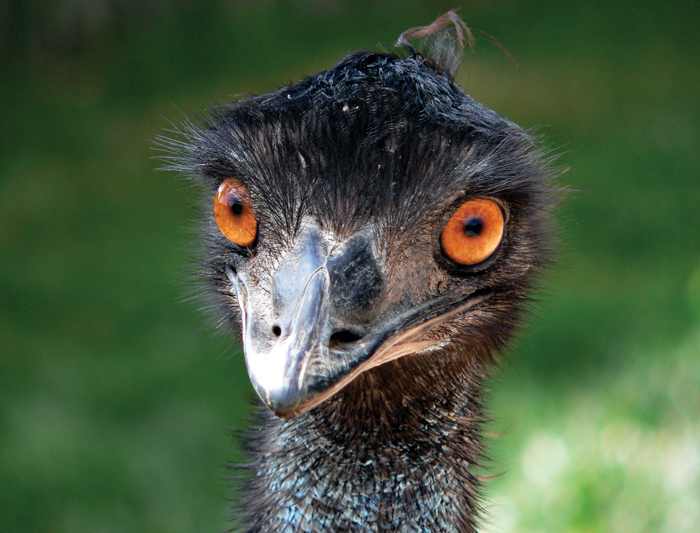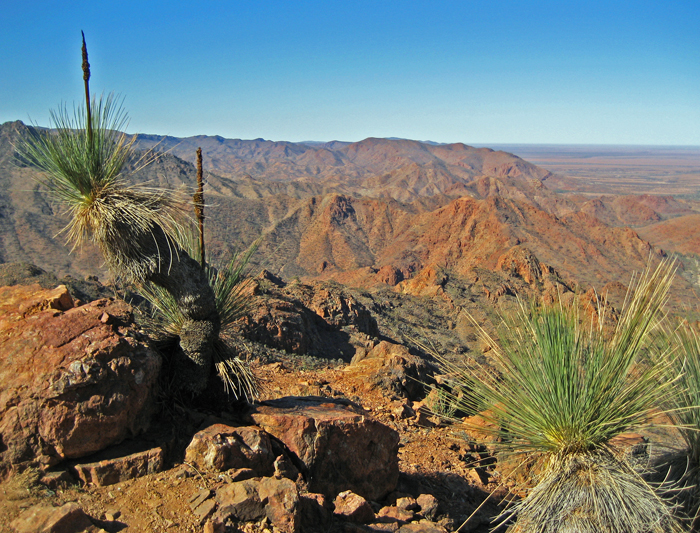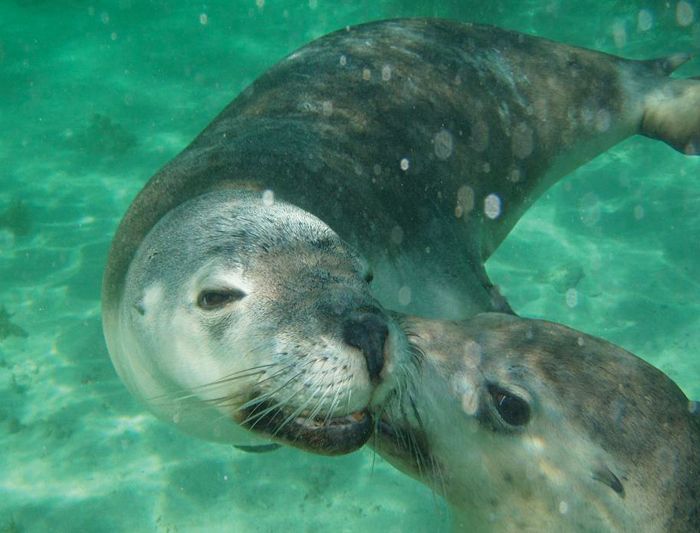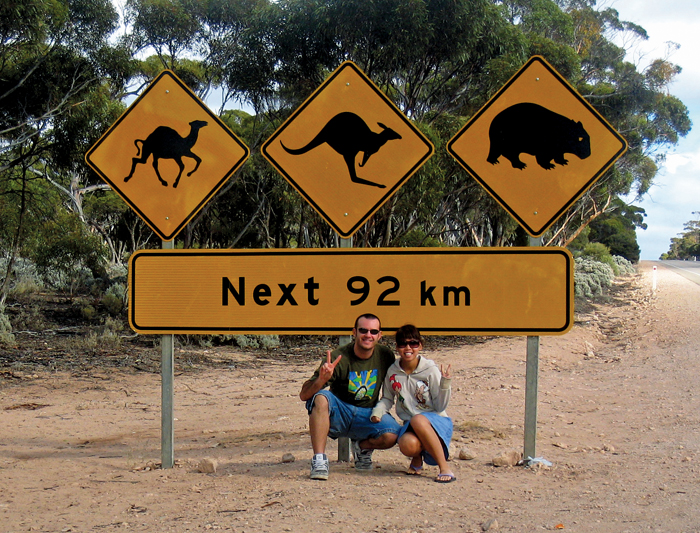 Take some lunch stops during your days of driving in true Aussie style, passing by the renowned Wave Rock and the outback town of Norseman with your small group.
Cape Le Grand National Park in southern WA is home to some simply stunning stretches of coastline. As you stroll by the crystal clear waters, keep your camera handy for the odd kangaroo lazing on the shore.
Get active on a series of included adventures along the Eyre Peninsula, including sandboarding at Lake Newland, a surf lesson, and some hikes through Mt Remarkable National Park.
Consider booking in on an unforgettable marine experience, swimming with sea lions as they duck, dive and roll in the crystal-clear waters of Baird Bay.
Your leader has all of the local know-how to get you from place to place and make sure your small group sees the best of southern Australia. Plus, they'll give you a hand setting up your swag!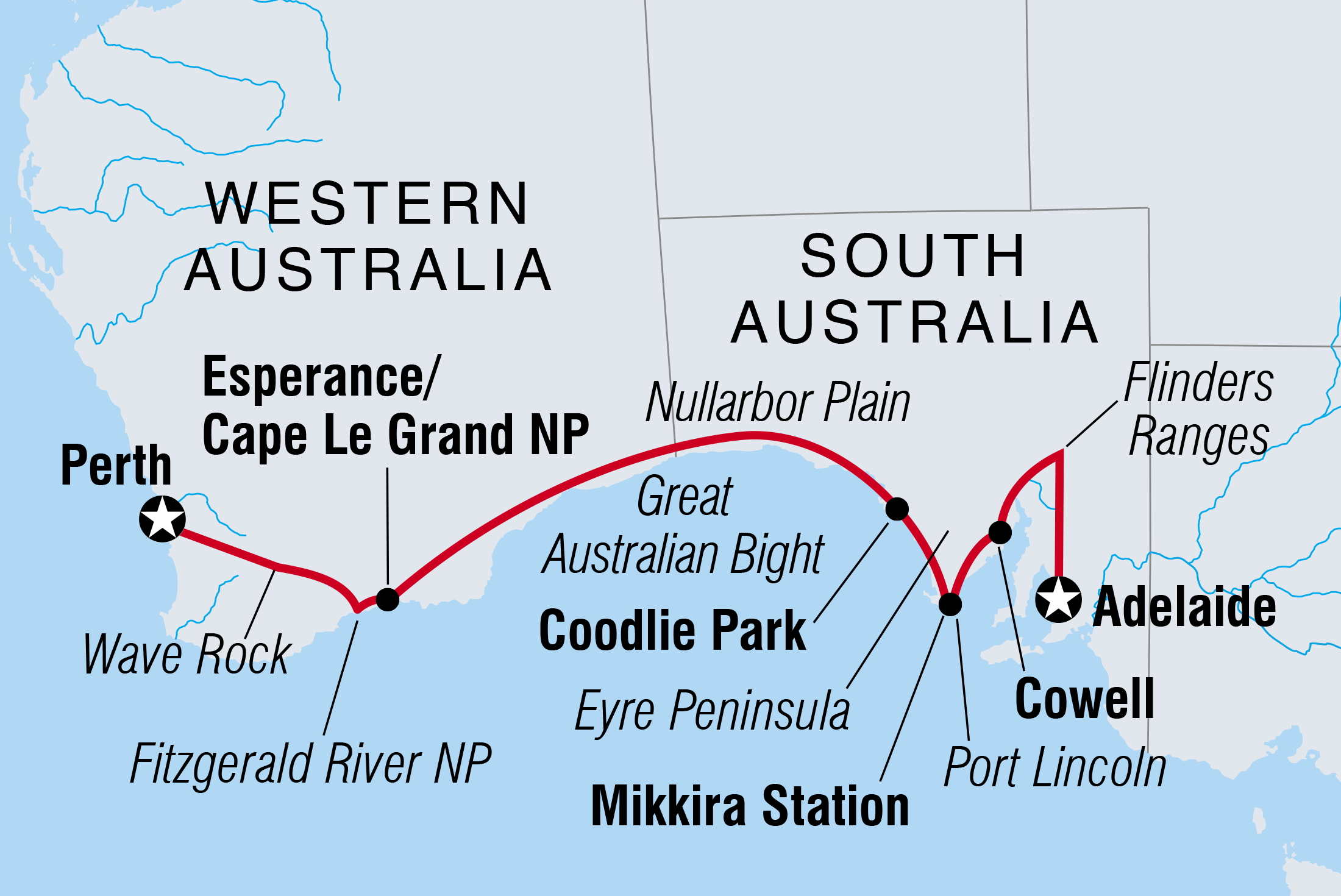 From Perth, cross the vast plains of Western Australia and the mighty Nullarbor towards Adelaide on a nine-day epic road trip, covering the south-western half of this mighty continent. You'll have plenty of opportunities to spot a kangaroo, wombat, emu and dingo in the wild, swim with dolphins and beside sea lions and take in some of Australia's best coastal scenery. This trip is the ultimate itinerary for those looking for a wild and nature-filled journey in the outback. Sit back and relax as you watch the great expanse of Australia's rugged interior pass you by, without a worry in the world.
Day 1: Perth – Fitzgerald River National Park
Begin your eastbound adventure as you travel over the Darling Ranges. After a morning break at the historic township of York, continue our journey south with a lunch stop at Wave Rock, where there's the opportunity to have a look at this amazing rock formation. After lunch, drive further south to the Fitzgerald River National Park – an internationally recognised world biosphere reserve with plenty of beautiful beaches, rugged coastline and the opportunity for a short walk.
Day 2: Cape Le Grand National Park
Begin the morning with a brisk hike up East Mt Baron – one of the three quartzite peaks that make up the Barren Ranges. Legs stretched, take the coastal route into Esperance for a coffee break and mosey around. Then get ready for some of Australia's most spectacular scenery – this part of WA has no less than nine national parks, and where you'll camp is arguably the most spectacular of all, Cape Le Grand National Park. The ocean here is crystal clear, the local Western grey kangaroos are regularly sunbaking on the beach and the sand at Lucky Bay has twice been judged Australia's whitest. Enjoy a free afternoon here – how you spend it is totally up to you. Set out on a coastal bushwalk, splash about in the sea, capture some epic photos or just kick back with your new travel pals on the beach.
If you didn't have a chance to spot any roos yesterday, head down to the beach early this morning and see what's hopping about before a morning hike up Frenchman's Peak which has stunning views across the inlets and islands of the Recherche Archipelago. Afterwards, take a stunning coastal drive stopping at some of the region's most breathtaking beaches including Twilight Cove before heading to the outback town of Norseman for lunch. Hit the Eyre Highway after lunch to continue the journey eastbound. Tonight, if the skies are clear, be left speechless by the show of constellations and shooting stars on display high up above.
Driving's the name of the game today – you've got 500 kilometres of the world's longest stretch of straight road to cover! Today will certainly give you a sense of the sheer size of this vast and ancient land. The name 'Nullarbor' is derived from the Latin for 'no trees', so vegetation is one thing you shouldn't expect to see today. Make a stop at Eucla – an old telegraph township now mostly buried beneath sand dunes – then call in for a night's camping at Koonalda Homestead in the Nullarbor National Park. This unique camp site was originally a sheep shearing station and fuel and rest stop for people travelling along the Nullarbor in the 1950s. Abandoned in the 1970s, the site became somewhat of a car graveyard with old cars left behind, broken down on the Nullarbor Plain. It's a photographers dream!
Day 5: The Great Australian Bight – Coodlie Park
Stops for today include the highway's camels, kangaroos and wombats crossing road sign and the Bunda Cliffs – where the Plain drops dramatically into the Southern Ocean. Running for approximately 200 kilometres along the Great Australian Bight, this is the world's longest uninterrupted line of sea cliffs. Drive onto the Nullarbor Plain and across the dingo fence while travelling through Yalata First Nations lands. In the afternoon, check out the Ceduna Arts and Cultural Centre. Here you will learn more about the different styles and meaning behind many forms of First Nations artwork. Stop at Streaky Bay for any supplies and after a drive, arrive at Coodlie Park bush camp. This working farm has traditional cropping, sheep and a project of tree planting on their own land to offset their own carbon emissions.
Today is a day filled with oceanside adventures! This morning you'll have the opportunity to swim, snorkel and splash about with playful sea lions and dolphins on a three-hour cruise in the calm and sheltered waters of Baird Bay. Those who choose to stay dry will have the morning at their leisure, perhaps deciding to visit Point Labatt seal colony. In the afternoon, test out your sand boarding skills in the Lake Newland Conservation Park sand dunes then explore the spectacular Eyre Peninsula coastline visiting Talia Caves before heading to Port Lincoln. This seaside community is known for its seafood, so be sure to consider that with your dinner options tonight.
Day 7: Port Lincoln – Mikkira Station
This morning you will have time to do some optional activities. For people not looking to book anything in, there will be time to explore the Eyre Peninsula including Whalers Way, Coffin Bay, and Port Lincoln. Enjoy a delicious lunch on the foreshore and afterwards have some free time to check out the town before making the short drive back to our campsite in Mikkira Station, home to a wild koala population. Tonight you'll go to sleep under the koala-filled trees and wake to the now familiar sounds of native birdlife.
Day 8: Lincoln National Park
This morning, hit the water for a surf lesson with Xtreme Kite and Paddle on a remote beach. Those not wanting to surf will be able to relax, swim or explore. After lunch, head onwards to the ancient southern Flinders Ranges and Mt Remarkable National Park. Set up camp for the night at Mambray Creek and then head out to see the abundant native wildlife that call this region home.
Day 9: Mt Remarkable – Adelaide
Embark on a hike this morning on Davey's Gully Walk in Mt Remarkable National Park, before hitting the road back to Adelaide and travelling through some of South Australia quant country towns. You may even have time to indulge in a wine tasting in the Clare Valley. Later in the day, this overland adventure will come to an end on arrival in Adelaide. With no activities planned after arrival, you're free to leave at any time; however, we recommend joining your travel crew for an optional dinner and drinks to celebrate your Australian adventure.
Food //= ArrayHelper::getValue($detail, 'description') ?>
Your tour includes meal as indicated in our brochure and online. You will be provided with delicious, healthy meals featuring fresh ingredients, gourmet salads and local flavours. Please make sure you advise us of any special dietary requirements well prior to travelling and we will endeavour to do our best to cater to them.Our tours are activity and participation based. During your travels with us you will have the opportunity to assist with daily activities such as setting up camp, collecting firewood, helping prepare meals and clearing dishes. None of this is difficult however many hands make light work and any assistance provided to crew is always much appreciated. Most people agree that this type of activity helps you feel like less of a tourist and more of an explorer. DIETARY REQUIREMENTS: Passengers with special dietary requirements or food allergies MUST ensure they or their travel agent inform Intrepid/ATA at the time of booking. Food for the trip is purchased prior to the start of the trip and special requirements cannot be catered for after departing Darwin. If you have not notified us prior to departure, you may be asked to pay for any additional food yourself. Due to the nature of our trips, food is basic but plentiful. We provide the below substitutes, please bring your own staples if you require specific foods not listed below: No Pork (Ham alternative provided) No Dairy (soy milk provided) Vegetarian (additional veg and veg burgers provided) Vegan (supply of additional fruit and veg provided) Gluten Free (cereal, bread, wraps, pasta, snack bars, sweet and savoury biscuits provided) *Unfortunately religious dietary requirements and specifically prepared/sourced produce are generally unable to be catered for on these remote trips.
Accommodation //= ArrayHelper::getValue($detail, 'description') ?>
PARTICIPATORY CAMPING: To participate in this trip you must be prepared to assist with preparing meals, cleaning dishes, collecting firewood, setting up and packing up camp every day, in all conditions. This trip is BASIX swag camping. Swags are 'Aussie Bed Rolls' made from sturdy canvas with a mattress built into the swag. We also carry 3 person dome tents which are shared by 2 people. You will need to bring your own sleeping bag for this trip. Please also provide your own pillow if you wish. Camping locations may vary depending on weather and conditions. Night 1: Fitzgerald River National Park - swag camping. Toilet facilities, no showers Night 2: Cape Le Grand National Park. - swag camping. Toilet facilities, solar powered showers Night 3: The Nullarbor - swag camping. No toilet or shower facilities Night 4: Koonalda Homestead - swag camping. Toilet facilities, no showers Night 5: Coodlie Park Bush camp - swag camping. Toilet facilities, solar powered showers Night 6: Coodlie Park Bush camp - swag camping. Toilet facilities, solar powered showers Night 7: Mikkira Station - swag camping. Toilet facilities, solar powered showers Night 8: Port Neill - swag camping. Basic toilet and shower facilities FINISH TIMES: Our trips generally finish early evening. We recommend booking one night post accommodation in your end city and planning onward travel for the following day. We cannot accept responsibility for missed onward travel if we are delayed for some reason on the last day of travel.
Transport //= ArrayHelper::getValue($detail, 'description') ?>
DRIVING DISTANCES IN AUSTRALIA Australia is a BIG country! In fact, the whole of Europe fits into Australia with plenty of room to spare. Australia has a total land area of 7,706,168 sq km, and the coastline spans a massive 15,049km. Here in Australia we're used to driving long distances on holiday, but you may not be. Take for example, our 10 day Perth to Broome trip will see you travelling about the length of Portugal. Driving from Alice Springs to Darwin is about the length of the UK, and our 10 day Perth to Adelaide trip is about the same distance from Spain to Poland. Yep, it's a big country! However, that's why we think seeing Australia from the ground is better. We live in a country that has it all; stunning coastline and beaches, the outback, tropical rainforests, and some seriously amazing landscapes and wildlife. Whilst you may spend some days in the vehicle a little longer than others getting to the next destination, we think it's worth it! From October to March it is likely that you will experience temperatures of over 35 degrees Celsius, and sometimes well into the 40's. Be prepared to endure extra physical stress due to the heat at these times, especially while on walks. These extreme temperatures can also place stress on the air-conditioning units within our vehicles which can make travelling uncomfortable. Your tour guide will assist with regular breaks and information to assist keeping hydrated. In July and August, very cold temperatures can be experienced both in the outback and along the coast, especially overnight. Please come prepared for all extremes.
Perth to Adelaide Overland
START
Duration
end
seats left
savings
price
Sunday
Nov 22, 2020
from Perth
Sunday
Nov 30, 2020
from Adelaide
Currency Conversion Help
To convert our prices, select a currency from the drop-down. We will show you the estimated price in your selected currency based on our most recent available exchange rate. Although you are able to view the currency of your choice, your card will be charged in GBP (with the exception of some Low Cost Carrier flights and some hotels). Final conversion rates to your local currency will be performed by your credit card issuer, and may differ from the estimates shown. Some banks may impose fees for cross-border transactions. Check with your credit card issuer to see if fees apply.