Ask a question
Download Brochure
Outback Camping Adventure
Outback Camping Adventure
Outback Camping Adventure
Outback Camping Adventure
Outback Camping Adventure
Outback Camping Adventure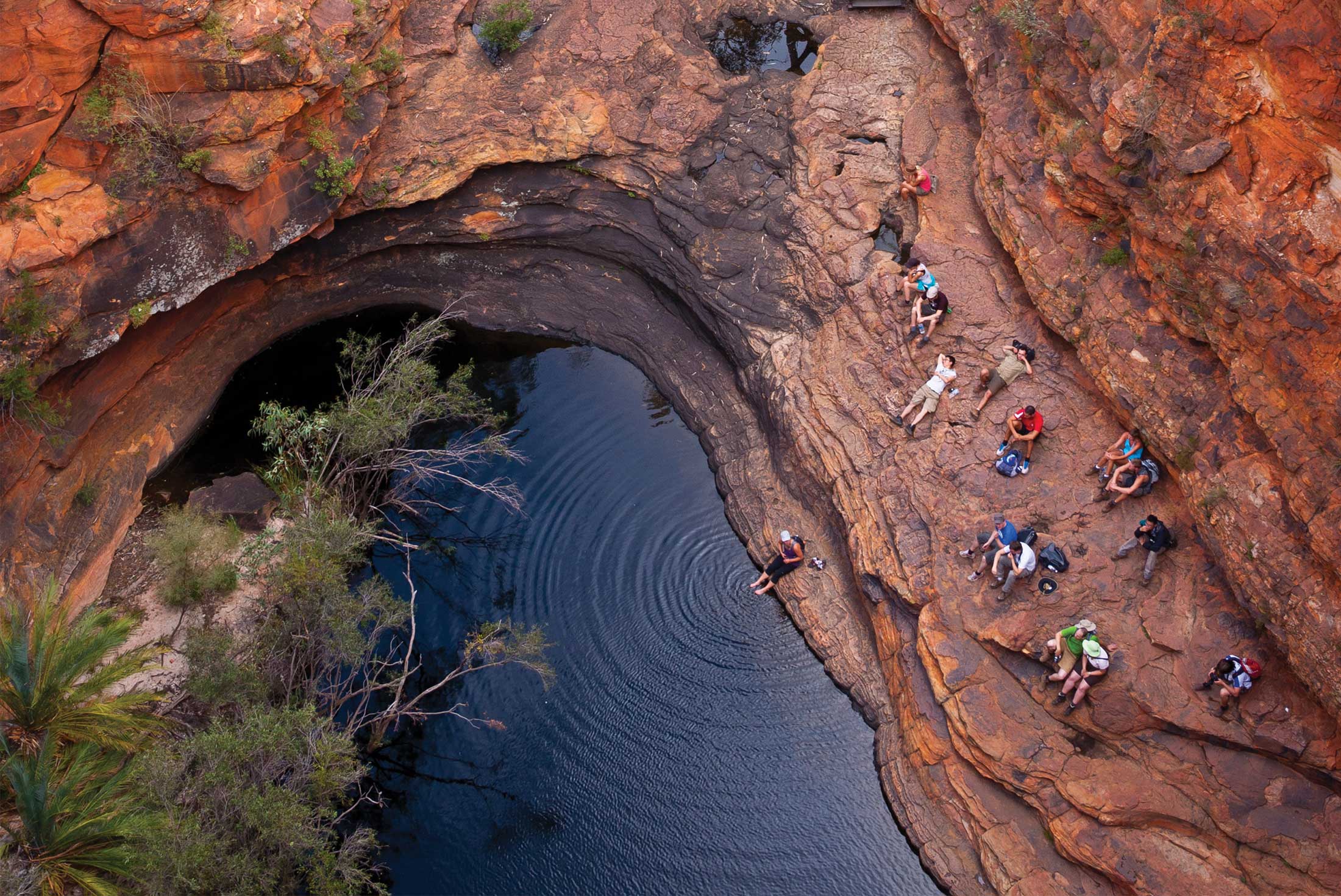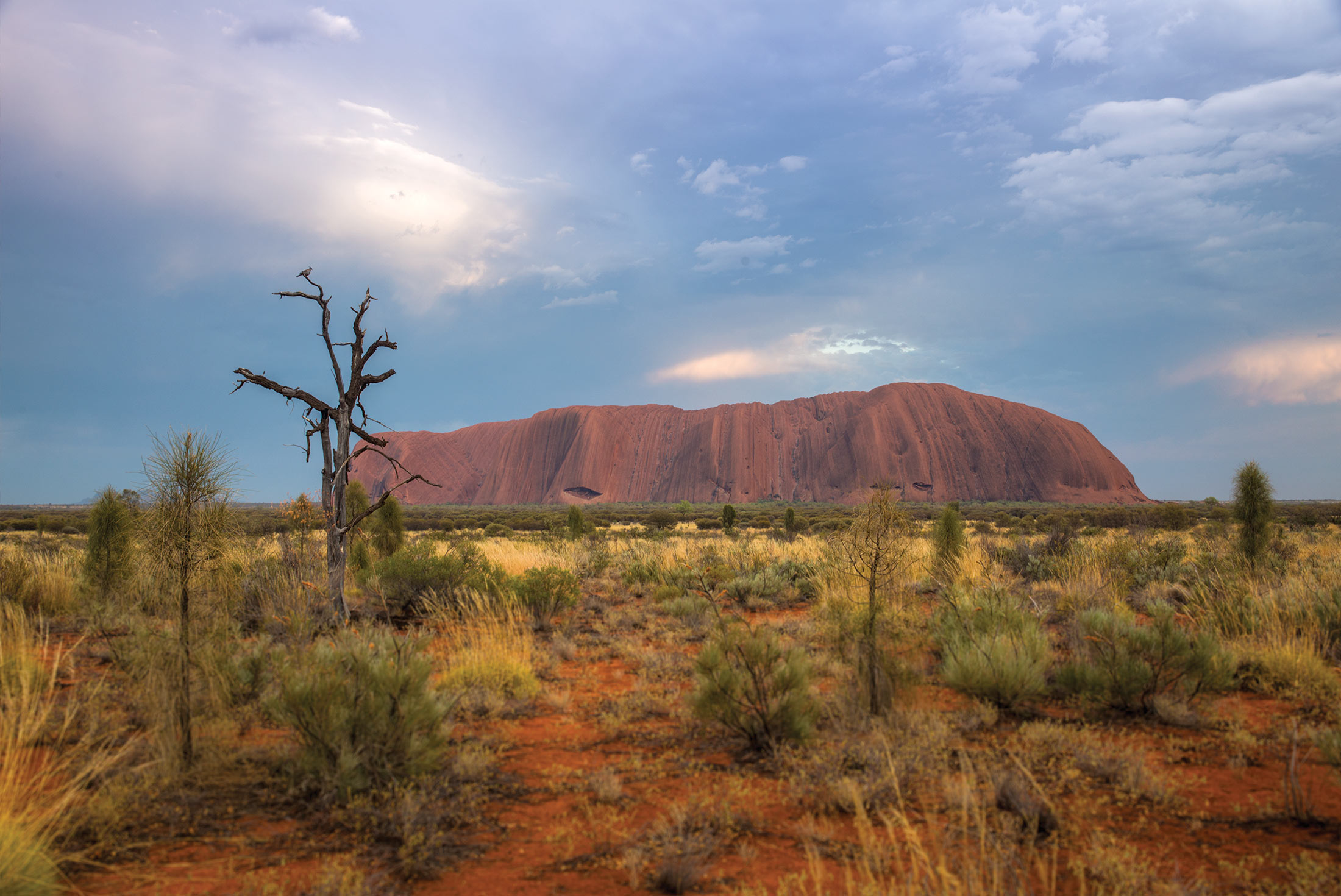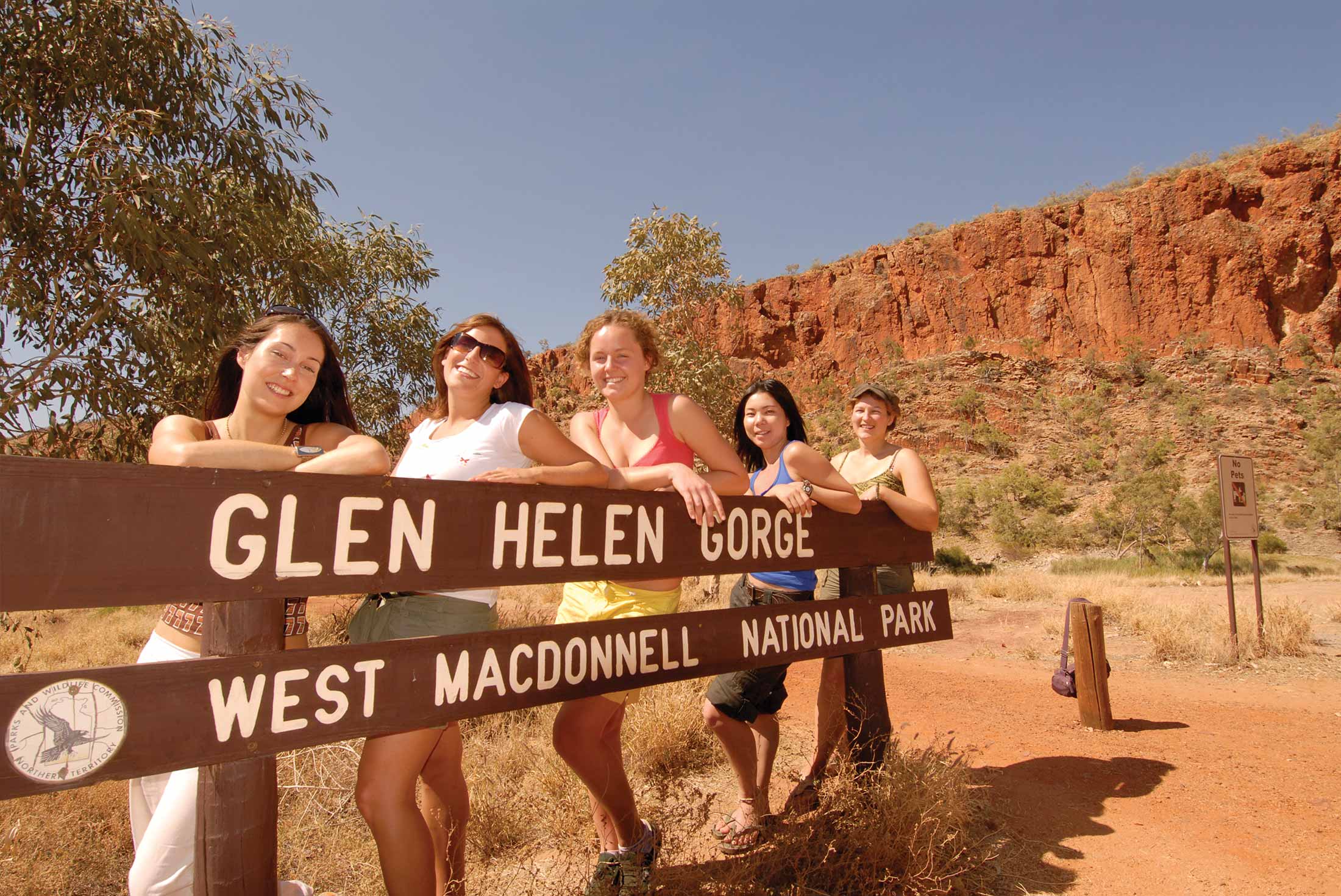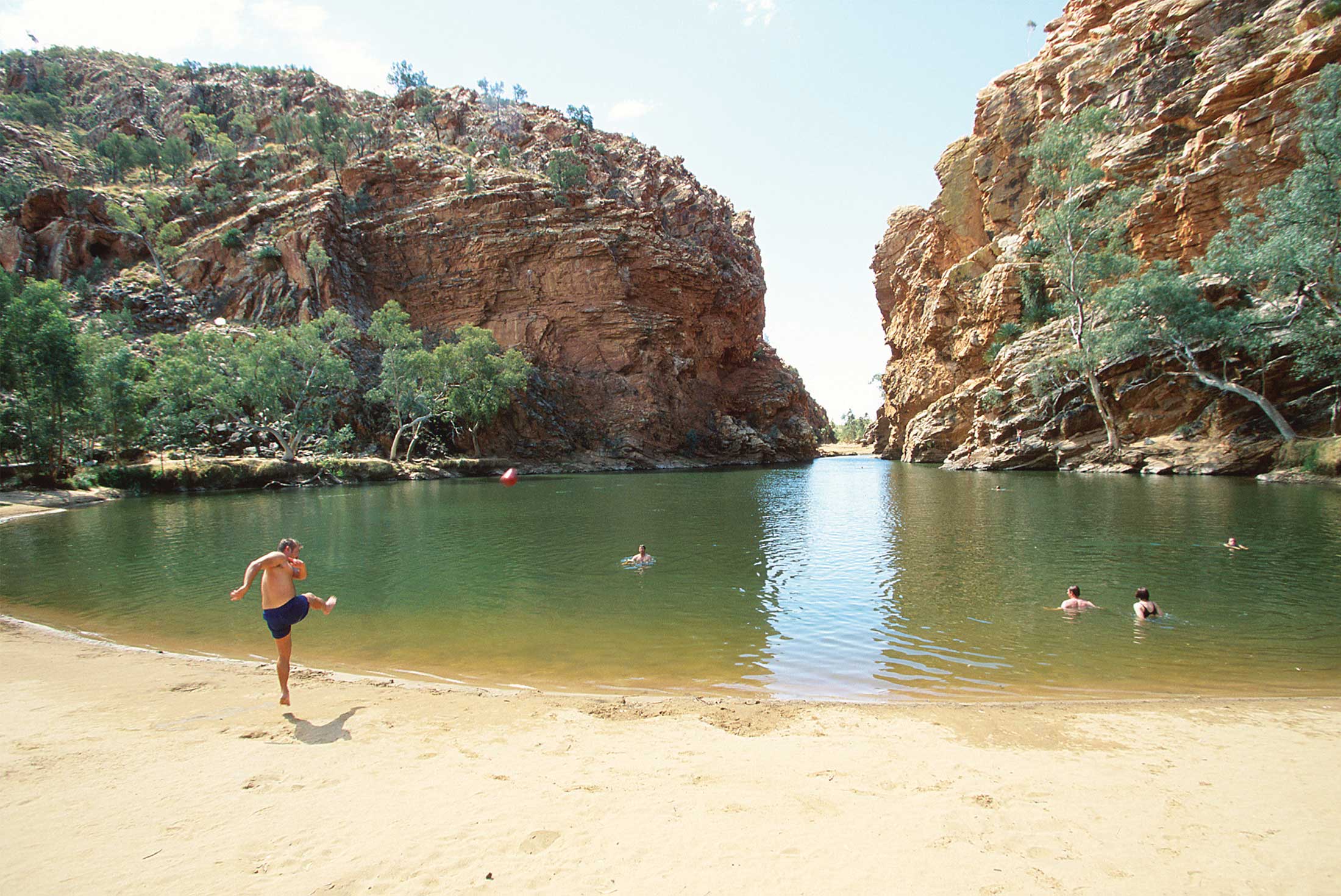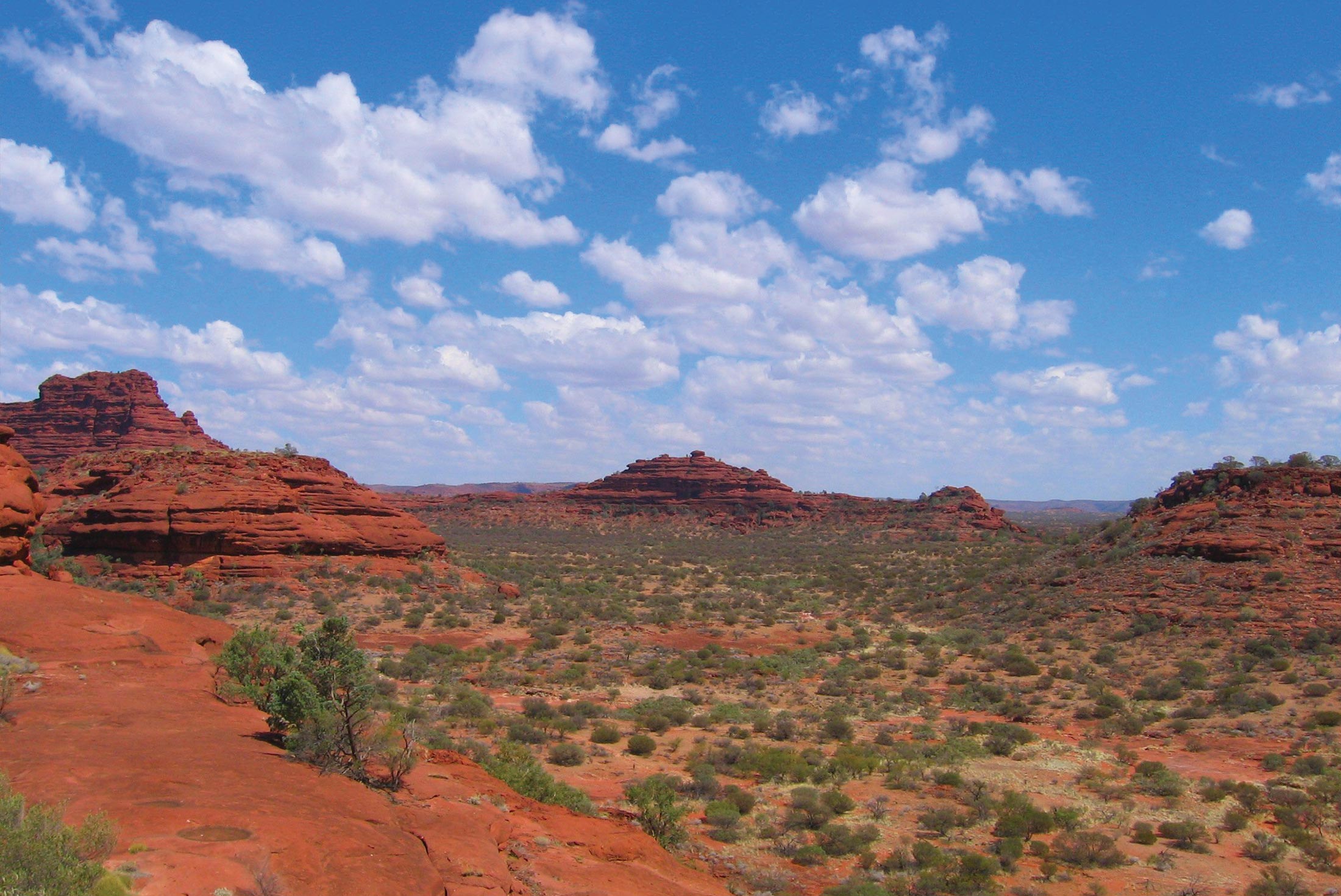 Witnessing Uluru at sunset is truly an unforgettable moment. Have your camera ready to capture the changing colours of this sacred rock formation.
You'll hear Dreamtime stories and learn about ancient rock paintings from local guides, gaining insight into the importance of the land in First Nations histories and ways of being.
Spend two days exploring the sites of the MacDonnell Ranges, both East and West. Walk through Ormiston Gorge, Ellery Creek, Simpsons Gap and Rainbow Valley.
After days admiring the formations of Kata Tjuta and Kings Canyon, spend evenings camping under the stars, getting a feel for the real outback of Australia.
Armed with a flexible itinerary and a knowledgeable local leader, this itinerary allows you to discover the Red Centre at a pace that suits your small group.
This five-day small group Australian adventure is your chance to discover the outback and learn about the significance of these lands. From Alice Springs, join a knowledgeable local leader and a small group of eager travellers, travelling on roads to endless horizons, discovering rugged landscapes and hiking through gorges and ranges before camping under the stars. See Uluru, Kata Tjuta, Kings Canyon and the West MacDonnell Ranges, and have the opportunity to visit lesser-visited sites with an itinerary that's flexible to your small group's desires. Gain an insight into First Nations histories and cultures as you travel to Australia's heart – the Red Centre.
Day 1: Alice Springs – Uluru
Kick off your Australian Outback adventure bright and early in Alice Springs, driving towards the Red Centre. Make tracks across the sunburnt plains to the captivating domes of Kata Tjuta in the afternoon. These massive red rock formations are believed to be 500 million years old! Continue to Australia's most iconic and culturally significant site of Uluru, arriving in time to witness a magical sunset. Afterwards, continue to your camp, where a hearty dinner awaits.
Day 2: Uluru – Watarrka National Park
Wake early to catch an unforgettable Uluru sunrise, then get a closer look at this massive sandstone monolith on an unguided walk around its base. After your stroll, walk to the cave paintings near Mutitjulu Waterhole, where you will be met by an Anangu guide. Your guide will provide insight into the ancient rock etchings and the stories they tell, as well as the traditions of the First Nations people of this land. After this, visit the nearby Cultural Central to browse its extensive collection of Aboriginal arts and crafts. Enjoy a local lunch then set off on a 3-hour drive to your exclusive campsite within Watarrka National Park (Kings Canyon). Get acquainted with your surroundings, enjoy dinner onsite and settle in for the night.
After breakfast, lace up your hiking shoes and set off to explore Kings Canyon. Plunging 270 metres to the canyon floor, walking its rim reveals incredibly beautiful sandstone formations carved by wind and water. Discover its Amphitheatre, Lost City, North and South Walls and the surprisingly lush Garden of Eden, which owes its cycads and plant life to a permanent waterhole down in the canyon. After lunch, there's time to relax for a before heading along one of the Red Centre's renowned dirt tracks towards the Western McDonnell Ranges.
Day 4: West MacDonnell Ranges
Spend the day exploring the outback scenery of the West MacDonnell Ranges. Visit one of the most photographed places in the Red Centre – Ormiston Gorge. Keep your eyes peeled for wallabies while admiring the colourful, rugged walls surrounding its waterhole. Continue to Ellery Creek Big Hole – a popular spot for a refreshing dip. After a satisfying day spent exploring the MacDonnell Ranges, your group leader will find a suitable place to set up your bush camp for the night.
Day 5: East MacDonnell Ranges – Alice Springs
Often overlooked for its western counterpart, the East MacDonnell Ranges just might be one of the Red Centre's best-kept secrets. This is the home of the Arrernte people – the Traditional Owners of the land. Learn about their caterpillar Dreamtime stories on a short walk to Emily Gap – an important spiritual site to Arrernte communities, containing galleries of ancient rock paintings. Drive onwards to Trephina Gorge, where you'll set off on a one-hour guided walk to see quartzite cliffs and the region's birdlife. Afterwards, grab some lunch at the historical Ross River Homestead before continuing to the 'Ghost Town' of Arltunga. This town had an unexpected mining rush in the 19th century all because of a mistaken gemstone. After exploring the best of the East MacDonnell Ranges, it's on to Alice Springs where your adventure ends upon arrival in the late afternoon.
Food //= ArrayHelper::getValue($detail, 'description') ?>
DIETARY REQUIREMENTS: On most days, breakfast, lunch and dinner will be included. Our tours are activity and participation based. During your travels with us you will have the opportunity to assist with daily activities such as setting up camp, helping prepare meals and clearing dishes. None of this is difficult however many hands make light work and any assistance provided to crew is always much appreciated. Most people agree that this type of activity helps you feel like less of a tourist and more of an explorer. All food for this trip is purchased and packed prior to your group leaving on day one. After we've left town it can be very difficult to source special dietary requests. Travellers with special dietary requirements or food allergies are required to advise us at the time of booking. You may be asked to pay for any additional food if you have not advised us of any special dietary requirements. Due to the often remote nature of our trips, food is basic but plentiful and delicious. The below dietary needs can be easily catered for. Vegetarian Gluten Free Dairy Free (soy available ) Pork Free Please bring your own staples (nuts, bars, snacks) if you require a diet differing from the above. * Religious and more specific dietary requirements are generally unable to be catered for on these trips. NOTE: For those passengers commencing their trip in Yulara, lunch will not be provided on day one.
Accommodation //= ArrayHelper::getValue($detail, 'description') ?>
RED CENTRE CAMPING: Basix accommodation consists of simple permanent twin share tents with single sleeping platforms. Each sleeping platform has a rubber sleeping mat, we also have swags (Aussie bed rolls) available at our campsites if you would like to experience sleeping in a swag. You will need to bring your own sleeping bag or pre-purchase one from us. Please also provide your own pillow if you wish.
Transport //= ArrayHelper::getValue($detail, 'description') ?>
From October to March it is likely that you will experience temperatures of over 35 degrees Celsius, and sometimes well into the 40's. Be prepared to endure extra physical stress due to the heat at these times, especially while on walks. These extreme temperatures can also place stress on the air-conditioning units within our vehicles which can make travelling uncomfortable. Your tour guide will assist with regular breaks and information to assist keeping hydrated. In July and August, very cold temperatures can be experienced both in the outback and along the coast, especially overnight. Please come prepared for all extremes. DRIVING DISTANCES IN AUSTRALIA Australia is a BIG country! In fact, the whole of Europe fits into Australia with plenty of room to spare. Australia has a total land area of 7,706,168 sq km (2,975,368 sq miles) and the coastline spans a massive 15,049km. (5,810mi) Here in Australia we're used to driving long distances on holiday, but you may not be. Perth to Broome is approx the length of Portugal. Driving from Alice Springs to Darwin is about the length of the UK and Perth to Adelaide is about the same distance from Spain to Poland. Yep, it's a big country! However, that's why we think seeing Australia from the ground is better. We live in a country that has it all; stunning coastline and beaches, the outback, tropical rainforests, and some seriously amazing landscapes and wildlife. Whilst you may spend some days in the vehicle a little longer than others getting to the next destination, we think it's worth it!
Outback Camping Adventure
START
Duration
end
seats left
savings
price
Monday
Apr 5, 2021
from Alice Springs
Monday
Apr 9, 2021
from Alice Springs
Monday
Jun 28, 2021
from Alice Springs
Monday
Jul 2, 2021
from Alice Springs
Monday
Jul 5, 2021
from Alice Springs
Monday
Jul 9, 2021
from Alice Springs
Currency Conversion Help
To convert our prices, select a currency from the drop-down. We will show you the estimated price in your selected currency based on our most recent available exchange rate. Although you are able to view the currency of your choice, your card will be charged in GBP (with the exception of some Low Cost Carrier flights and some hotels). Final conversion rates to your local currency will be performed by your credit card issuer, and may differ from the estimates shown. Some banks may impose fees for cross-border transactions. Check with your credit card issuer to see if fees apply.