Ask a question
Download Brochure
Youth
Myanmar Islands: Snorkelling & Village Hikes
Youth
Myanmar Islands: Snorkelling & Village Hikes
Youth
Myanmar Islands: Snorkelling & Village Hikes
Youth
Myanmar Islands: Snorkelling & Village Hikes
Youth
Myanmar Islands: Snorkelling & Village Hikes
Youth
Myanmar Islands: Snorkelling & Village Hikes
Youth
Myanmar Islands: Snorkelling & Village Hikes
Youth
Myanmar Islands: Snorkelling & Village Hikes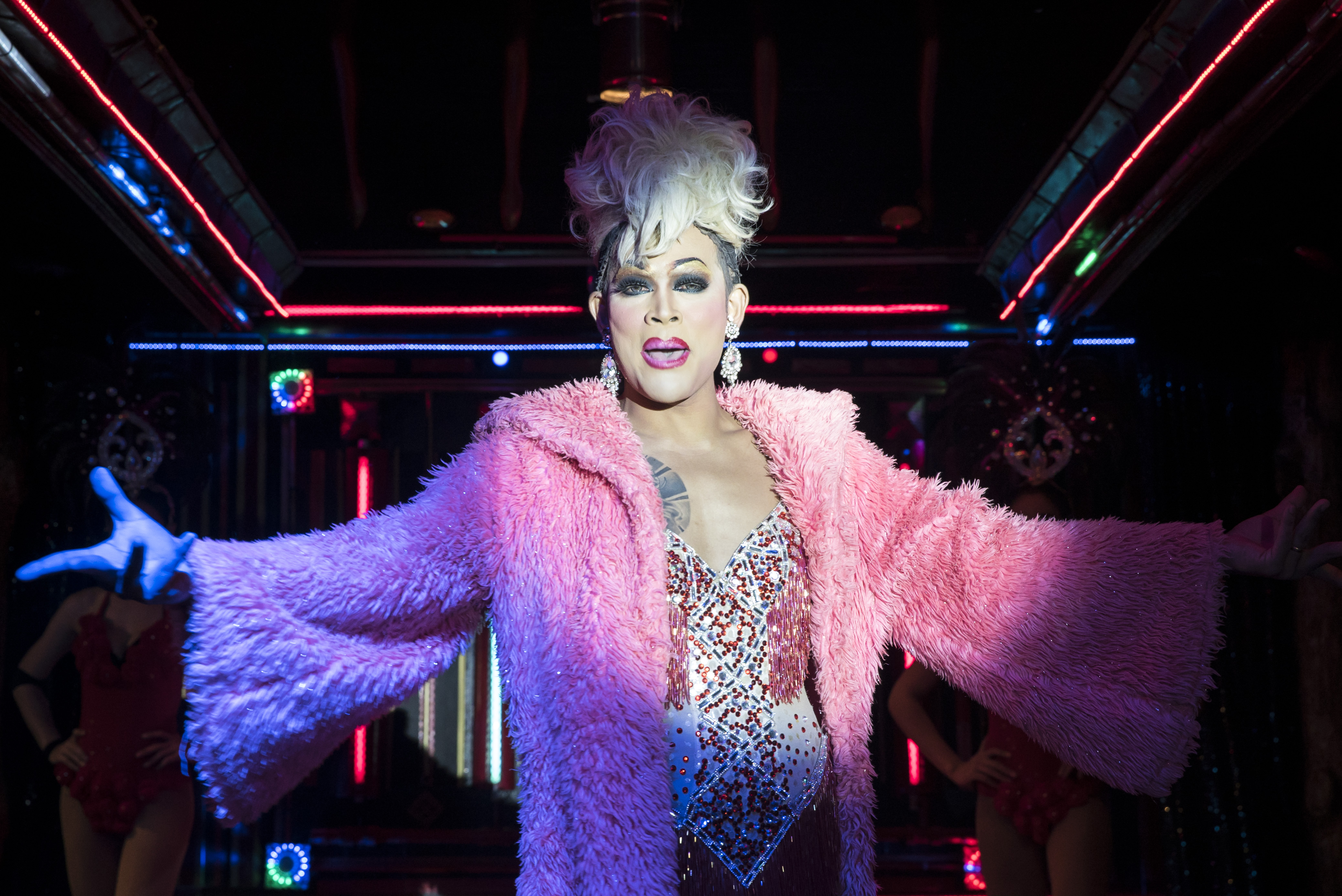 Snorkelling and island hopping in the Mergui Archipelago, Traditional boat trip on Tanintharyi River including kayaking, Hike to the top of a limestone karst formation, Enjoy free time on islands to kayak or sunbathe, Kalontha Village visit and trek through orchard and forest to a natural pool, Thel Ni Aw Island overnight camping, Big Night Out and drink with newfound friends
Now's the time to explore Myanmar (Burma) on your terms with this tour that's affordable for young travellers. Turn back time to the Southeast Asia from decades past on this 11-day trip through Myanmar, also known as Burma. Heading well off the trodden trail, our itinerary swaps out swanky resorts for authentic adventures and local encounters. Spend time in small villages to chat with local people, go island-hopping, and wake up to the serene sounds of the jungle. With time in between to snorkel, sunbathe, or simply relax, this Burmese beach adventure will have you feeling like you discovered the secret to time travel.
Arrive at any time and welcome to Thailand's bustling capital and the starting line for your off-the-beaten path exploration into undiscovered Myanmar. Tonight, get to know your fellow travellers at the best riverside restaurant, then head to the famous Khao San Road and cheers to new adventures!
Day 2: Bangkok/Kawthaung District
Hop on a short flight to Ranong, where we'll cross the river by longtail boat into a new world landing in Kawthaung⁠ — Myanmar's southernmost point and gateway to Southeast Asia's forgotten frontier. Immerse yourself in this colourful port city, opt for a trek to one of the hilltop pagodas for a panoramic view, and begin exploring the time capsule that is Myanmar.
Day 3: Kawthaung District/Tanintharyi
Embark on a guided walk through Kawthaung to learn about the area's history as a trading hub, why Burmese men stain their teeth red and women paint their faces yellow, and gain insight into daily life in this culturally diverse region. Afterward, settle into a first-class bus and get cozy with your seat mate for the journey to Tanintharyi.
Hop on a tuk-tuk for a rustic ride through the morning market waving back to the friendly local people. Set out on a traditional boat as the sun rises on the mighty Tanintharyi River and take in the humbling river life. Stop on a sandy bank for a swim and kayak as much or as little as you like, weaving through canals. Visit the village of Tagu for a local lunch and mingle with the villagers. Hike up a towering karst (limestone) mountain spotted with shimmering gold stupas and Buddha statues for a stunning 360-degree view of the surrounding scenery. Continue to Myeik and watch the sunset at the harbour.
Day 5: Mergui Archipelago Island Hopping
Venture to the Mergui Archipelago for a full-day of island hopping. Pass mangrove forests, traditional stilt houses, and fishing boats that dot the seascape. Stop by Dome Waterfall that cuts through the jungle before cascading into the ocean. Continue to Dome Island and enjoy lunch in the village of Nyaung Mine. Visit a local village where some members of the indigenous Moken community reside. Enjoy the wide variety of beaches on Smart Island before heading to camp on Thel Ni Aw like Robinson Crusoe where you'll have 24 hours to enjoy this castaway island life.
Day 6: Mergui Islands/Myeik
Wake up to the sun warming your skin and the sound of lazy waves and singing birds. Enjoy breakfast on the beach and take advantage of your last day on this private, pristine island. Go for a morning swim, wander the jungle, or kayak and snorkel to nearby reefs. Return to Myeik in the afternoon and spend the rest of the evening as you please. Wander down Strand Road with your fellow travellers and venture into the night market.
Spend the morning freely exploring Myeik, getting to know this town from a daytime perspective. Wander through the bustling waterfront and markets, visit the Thein Daw Gyi Pagoda, or choose to hit snooze. This afternoon, take in the scenery on a coastal drive north to Dawei - one of old Burma's best kept secrets.
Day 8: Dawei Village and Beaches
Jump on a motorcycle taxi and head north of Dawei to visit a community based tourism project in Kalontha Village. Visit an ancient Pagoda, meet the head monk, and wander through lush fruit orchards and medicinal farms. Trek through the jungle with a wise elder where you'll experience a once-in-a-lifetime nature meditation session. Enjoy a cool swim in a hidden forest oasis and a charming picnic with the local people. Afterward, visit remote Nabule Beach - an isolated 12km stretch of white sand and translucent blue water. End the day at Dawei's more popular Maungmagan Beach sipping on fresh coconuts or a chilled drink as the sun goes down.
If you want to experience all this coastal area has to offer, pre-book the Dawei Island Hopping activity on the checkout page to include this chill boat day on your trip.
Day 10: Dawei/Kanchanaburi
Take in the Tanintharyi Mountains lush scenery as we cruise past local rubber tree and betel nut plantations. Cross the border back into Thailand and arrive in Kanchanaburi, famous for the iron bridge over River Kwai. Opt to learn about this towns dark history at the Allied War Cemetery and Museums, stroll along the train tracks, or just relax by the river sipping a cool drink. For your big night out, enjoy a drink on us and celebrate the end to an amazing adventure.
Day 11: Kanchanaburi/Bangkok
Today, it's time to say goodbye to your fellow travellers as this journey comes to an end in Bangkok around noon. Be sure to exchange social medias and sneak in some last-minute photos and smiles before you head on your way.
Your G for Good Moment: Kalontha Village Visit, Dawei Your First Night Out Moment: Connect With New Friends Your Welcome Moment: Meet Your CEO and Group Your Big Night Out Moment: Cheers to New Adventures, Kanchanaburi. Speedboat snorkelling trip into the Mergui Archipelago. Traditional boat trip on Tanintharyi River including kayaking. Karst hike. Dome waterfall visit. Free time on islands for kayaking, snorkelling, swimming, and sunbathing. Village hike, picnic and swim. Visit to traditional village on stilts. Dawei island snorkelling trip. Big Night Out drink. Internal flight. All transport between destinations and to/from included activities.
Meals //= ArrayHelper::getValue($detail, 'description') ?>
Eating is a big part of traveling. Travelling with G Adventures you experience the vast array of wonderful food that is available out in the world. Generally meals are not included in the trip price when there is a choice of eating options, to give you the maximum flexibility in deciding where, what and with whom to eat. It also gives you more budgeting flexibility, though generally food is cheap. Our groups tend to eat together to enable you to taste a larger variety of dishes and enjoy each other's company. There is no obligation to do this though. Your CEO will be able to suggest favourite restaurants during your trip. Included breakfasts will usually be asian style consisting of noodles or congee (rice porridge) or bread and eggs. Vegetarians will be able to find a range of different foods, although in some areas the choice maybe limited. While trekking in remote regions food is included, plentiful and made of fresh local ingredients. For all trips please refer to the meals included and budget information for included meals and meal budgets.
Transport //= ArrayHelper::getValue($detail, 'description') ?>
All local flights are included in the cost of your tour unless otherwise noted. It is important that we have your passport information at the time of booking in order to process these tickets. Internal flight tickets are issued locally and will be given to you prior to the flight departure.
Accommodation //= ArrayHelper::getValue($detail, 'description') ?>
A variety of styles of hotels/guesthouses are used on this tour. In many instances they might not be like what you are used to back home, as service and efficiency can vary. Multi-share accommodation: Multi-share same-sex accommodation is used on this tour. As such, if you are travelling with someone of a different gender, you will not be in the same room.
Activities //= ArrayHelper::getValue($detail, 'description') ?>
Snorkelling and island hopping in the Mergui Archipelago, Traditional boat trip on Tanintharyi River including kayaking, Hike to the top of a limestone karst formation, Enjoy free time on islands to kayak or sunbathe, Kalontha Village visit and trek through orchard and forest to a natural pool, Thel Ni Aw Island overnight camping, Big Night Out and drink with newfound friends
Group Size //= ArrayHelper::getValue($detail, 'description') ?>
Myanmar Islands: Snorkelling & Village Hikes
START
Duration
end
seats left
savings
price
Currency Conversion Help
To convert our prices, select a currency from the drop-down. We will show you the estimated price in your selected currency based on our most recent available exchange rate. Although you are able to view the currency of your choice, your card will be charged in GBP (with the exception of some Low Cost Carrier flights and some hotels). Final conversion rates to your local currency will be performed by your credit card issuer, and may differ from the estimates shown. Some banks may impose fees for cross-border transactions. Check with your credit card issuer to see if fees apply.