Ask a question
Download Brochure
Youth
Laos to Northern Thailand: Treks & Trails
Youth
Laos to Northern Thailand: Treks & Trails
Youth
Laos to Northern Thailand: Treks & Trails
Youth
Laos to Northern Thailand: Treks & Trails
Youth
Laos to Northern Thailand: Treks & Trails
Youth
Laos to Northern Thailand: Treks & Trails
Youth
Laos to Northern Thailand: Treks & Trails
Youth
Laos to Northern Thailand: Treks & Trails
Youth
Laos to Northern Thailand: Treks & Trails
Youth
Laos to Northern Thailand: Treks & Trails
Youth
Laos to Northern Thailand: Treks & Trails
Youth
Laos to Northern Thailand: Treks & Trails
Youth
Laos to Northern Thailand: Treks & Trails
Youth
Laos to Northern Thailand: Treks & Trails
Youth
Laos to Northern Thailand: Treks & Trails
Youth
Laos to Northern Thailand: Treks & Trails
Youth
Laos to Northern Thailand: Treks & Trails
Youth
Laos to Northern Thailand: Treks & Trails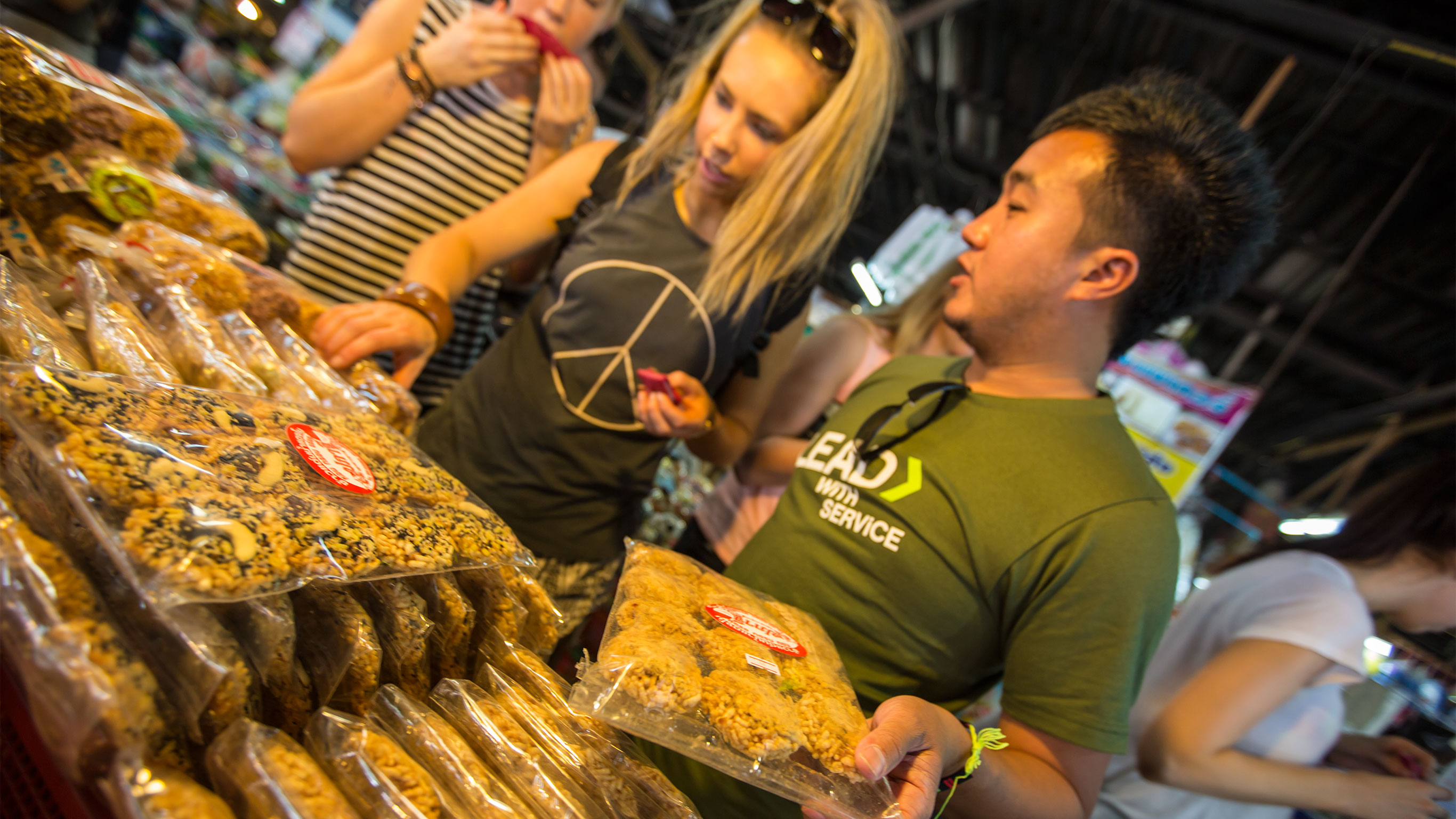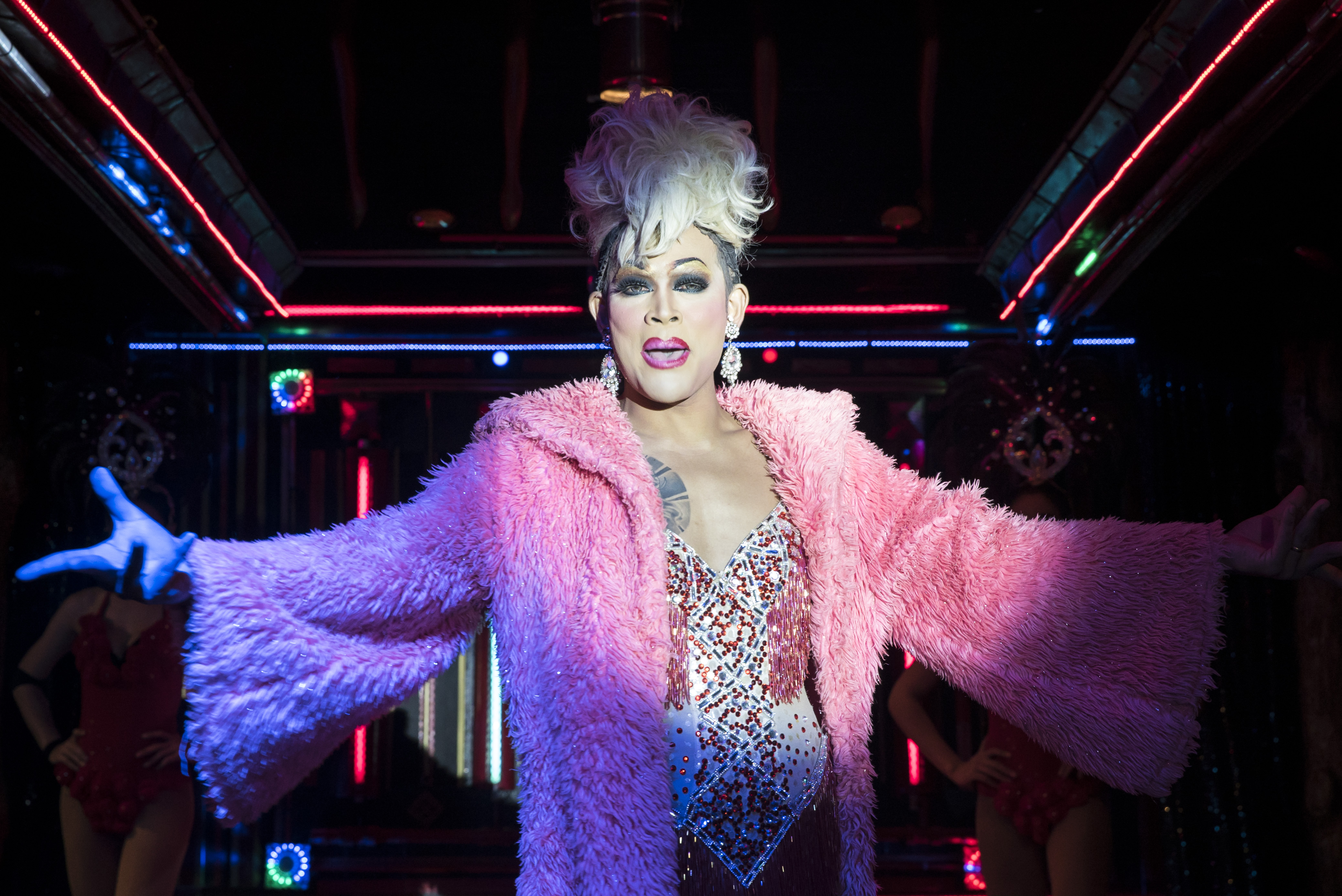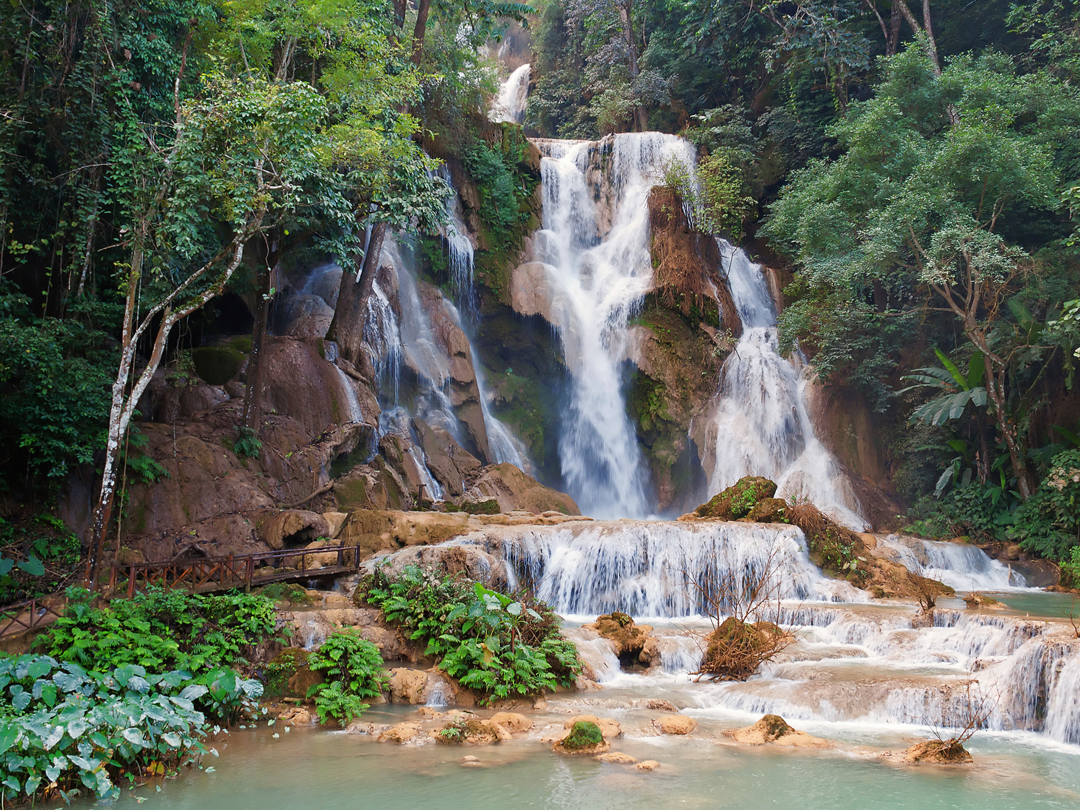 Hike along Vang Vieng's limestone karsts, discover the serenity of Luang Prabang with a sunset trek to Wat Phousi and visit the Kuang Si Waterfalls, stay overnight in a local village along the Mekong River, bargain for goods at a night market, hike through forests to explore local villages. Now's the time to explore Laos and Thailand on your terms with this tour that's affordable for young travellers. Trek through lush green terrain visit diverse hilltribe villages, sit in the afterglow of a classic Mekong sunset, and, in Chiang Mai, fill up on savoury street food between stops at the bar. See a side of Southeast Asia not many get to experience, with choice and free time at every stop to help you make the most of it. Don't wait; the time to get out there is now.
Arrive at any time and welcome to Vientiane, Laos' laid-back capital. After meeting your CEO and fellow travellers this evening, wander through the bustling night market along the Mekong River. Pick up a street beer or tea as you browse through the stalls of souvenirs and local delicacies. Follow your CEO to grab the best street food — or, you know, follow your nose.
Day 2: Vientiane/Vang Vieng
Find a bit of peace partway through your trip with a visit north to Vang Vieng, a small town nestled among striking limestone karsts and the Song River. Take a guided hike to Pha Ngeun, the town's highest viewpoint, for incredible views of the valley — no filter necessary. This evening, enjoy a drink on us to celebrate new adventures with new friends. Cheers to keeping life exciting!
Pre-book the "Vang Vieng Adrenaline Bundle" on the checkout page ahead of time to include this excitement on your tour.
Day 4: Vang Vieng/Luang Prabang
Continue to colourful Luang Prabang and make your first acquaintance with this ancient city during an afternoon orientation walk. Afterward, embark on a short trek up sacred Mount Phousi, climbing the stone stairs with scaly golden handrails, past the monks quarters and Buddha's footprint cave, to reach the temple at the top - Wat Phousi. Enjoy a 360-degree view of the sun setting upon Luang Prabang and the Mekong River. Descend into the bustling night markets.
Skip sleeping in to watch the monks walk through town before dawn. Dressed in saffron robes, they receive daily alms from local residents. Then, visit the Kuang Si waterfalls on a guided excursion before free time in the evening. Traditional Laotian culture involves giving daily alms to monks. Monks are only allowed to eat food which has been donated to them before noon. Should you rise early, you'll get to watch one of the most important religious ceremonies in Laos.
Day 6: Luang Prabang/Pak Beng
The Mekong never looked so welcoming. Board a long, cozy houseboat that will take you on a two-day journey up the Mekong River en route to Chiang Khong in Thailand. Today, cruise to a village homestay for the night, experience a Baci welcome ceremony, and enjoy dinner with your hosts.
Day 7: Pak Beng/Chiang Khong
New day, same magnificent Mekong. Today's your second travel day, where you'll cross into Thailand arriving in Chiang Khong by the later afternoon. Sit back, relax, keep your eyes peeled for wildlife, and enjoy the scenic ride.
Day 8: Chiang Khong/Chiang Mai
Experience the flavours and scents of traditional northern Thai cuisine by pre-booking the Northern Thai Cooking Class.
Continue to explore Chiang Mai at your own pace making the most of this unique city. Visit the magnificent temple of Doi Suthep as it stands watch over the city from the hills above, take a bicycle ride in the countryside, or learn how to drive a tuk tuk and explore the rural lanes of Chiang Mai by pre-booking the Full Day Tuk-Tuk Adventure.
Day 10: Chiang Mai/Ban Mae Jok
It's time for a change of pace. Today, drive from Chiang Mai to Mae Malai village, where you'll set off on a trek through rugged forests to see how diverse this region of hilltribe communities really is. Every village you'll see has its own language, belief system, style of dress, and traditions. It's a few hours to the first village of hilltribe thatch bungalows, but every step is worth it as you get to know the lay of the land.
Day 11: Ban Mae Jok/Pa Khao Lam
Trek for 2–3 hours before stopping for lunch. Then head to a Karen village to see how traditional blankets and scarves are made. Keep trekking for a few more hours (you've got this!) before stopping in the next village for the night. Along the way, you might get the chance to stop at Mae Tang River to learn to fish using local tools or build a raft using bamboo.
Day 12: Pa Khao Lam/Chiang Mai
After breakfast, leave the village by bamboo raft and get a closer look at other villages along the way. Meet the van after lunch and head back to Chiang Mai, a foodie's paradise. Try the city's most famous dishes like khao soi (noodles in curry broth) and sai usa (northern Thai sausage) and get ready for your big night out. Venture to the best bar in town and grab a drink on our tab to cheers to a completed trek and life-changing adventures!
Day 13: Chiang Mai/Bangkok
Make the most of Chiang Mai with more free time, where you can go shopping in the market, get a Thai massage, or explore any of the many temples. Or, hey, you could always go back for another taste of khao soi curry. Tonight, catch up on sleep during an overnight train and wake up in Bangkok.
Today is departure day, but do not fret! There is no such thing as goodbye, only until next time. Be sure to sneak in some last-minute photos with your newfound friends and exchange social medias before you head on your way. This adventure ends in Bangkok, on arrival at the train station (approximately 8am).
Your G for Good Moment: Mekong River Homestay & Baci Ceremony, Muang Pakbèng Your Welcome Moment: Meet Your CEO and Group Your First Night Out Moment: Connect With New Friends Your Big Night Out Moment: Vang Vieng Nightlife, Vang Vieng Your Discover Moment: Luang Prabang Your Discover Moment: Chiang Mai Your Big Night Out Moment: Chiang Mai Celebration, Chiang Mai. Guided hike in Vang Vieng. Slow boat up the Mekong. Orientation walk, Wat Phousi sunset trek and Kuang Si Waterfalls excursion in Luang Prabang. Hilltribe trek. Bamboo rafting. All transport between destinations and to/from included activities.
Meals //= ArrayHelper::getValue($detail, 'description') ?>
Eating is a big part of traveling. Travelling with G Adventures you experience the vast array of wonderful food that is available out in the world. Generally meals are not included in the trip price when there is a choice of eating options, to give you the maximum flexibility in deciding where, what and with whom to eat. It also gives you more budgeting flexibility, though generally food is cheap. Our groups tend to eat together to enable you to taste a larger variety of dishes and enjoy each other's company. There is no obligation to do this though. Your CEO will be able to suggest favourite restaurants during your trip. Included breakfasts will usually be asian style consisting of noodles or congee (rice porridge) or bread and eggs. Vegetarians will be able to find a range of different foods, although in some areas the choice maybe limited. While trekking in remote regions food is included, plentiful and made of fresh local ingredients. For all trips please refer to the meals included and budget information for included meals and meal budgets.
Transport //= ArrayHelper::getValue($detail, 'description') ?>
Accommodation //= ArrayHelper::getValue($detail, 'description') ?>
A variety of styles of hotels/guest houses are used on this trip. In many instances they might not be like what you are used to back home as service and efficiency can vary. In some areas we stay in simple local guest houses in stunning locations - rooms are small and simple and there may only be shared toilet facilities and showers. Mekong River Homestay: Typically, the group is divided into two or more houses (depending on group size) in close proximity to each other. Sleeping arrangements are multi-share in the central living area of the homes – mattresses, blankets, pillows, and mosquito nets are provided. Bathroom facilities are shared. Multi-share Accommodation: Multi-share same-sex accommodation is used on this tour, as such, if you are travelling with someone of a different gender you will not be in the same room. For private accommodation please see tours in our Classic Travel Style.
Activities //= ArrayHelper::getValue($detail, 'description') ?>
Hike along Vang Vieng's limestone karsts, discover the serenity of Luang Prabang with a sunset trek to Wat Phousi and visit the Kuang Si Waterfalls, stay overnight in a local village along the Mekong River, bargain for goods at a night market, hike through forests to explore local villages.
Group Size //= ArrayHelper::getValue($detail, 'description') ?>
Laos to Northern Thailand: Treks & Trails
START
Duration
end
seats left
savings
price
Load More
Currency Conversion Help
To convert our prices, select a currency from the drop-down. We will show you the estimated price in your selected currency based on our most recent available exchange rate. Although you are able to view the currency of your choice, your card will be charged in GBP (with the exception of some Low Cost Carrier flights and some hotels). Final conversion rates to your local currency will be performed by your credit card issuer, and may differ from the estimates shown. Some banks may impose fees for cross-border transactions. Check with your credit card issuer to see if fees apply.