Ask a question
Download Brochure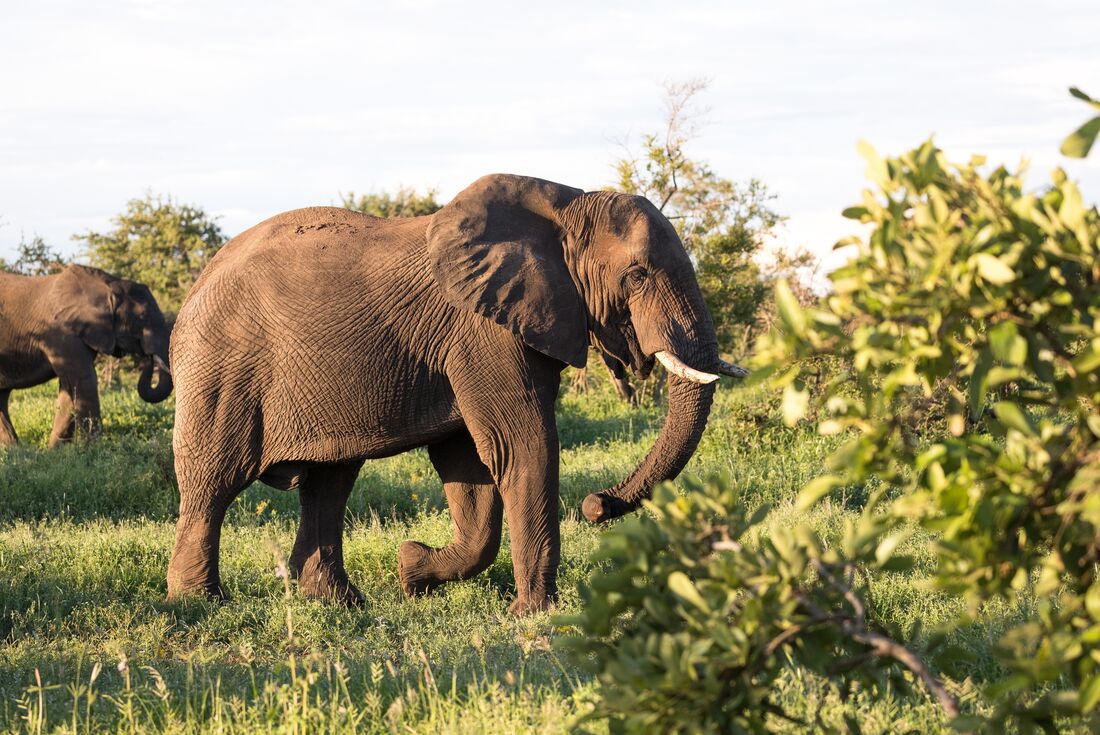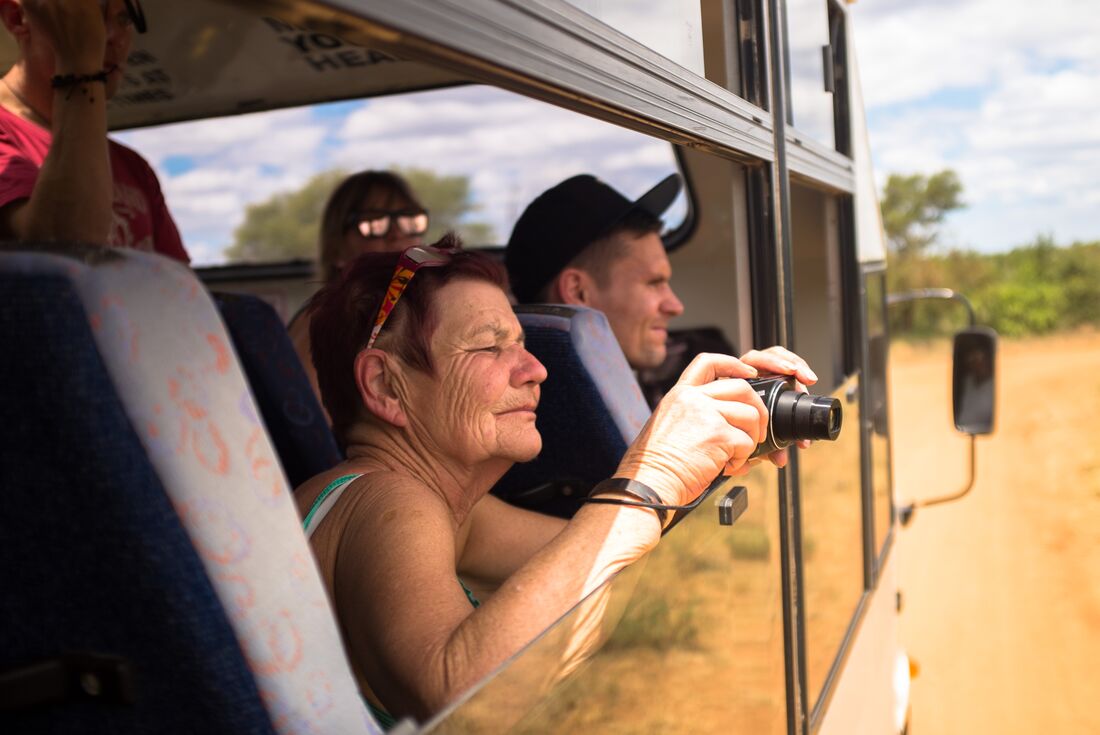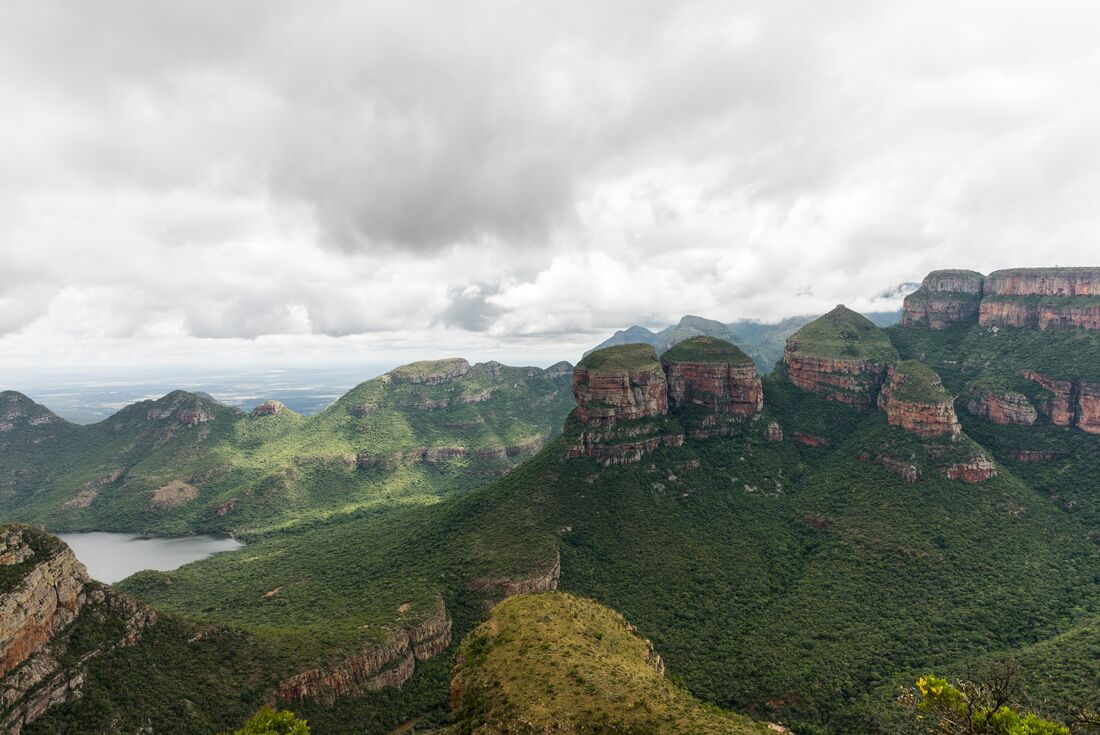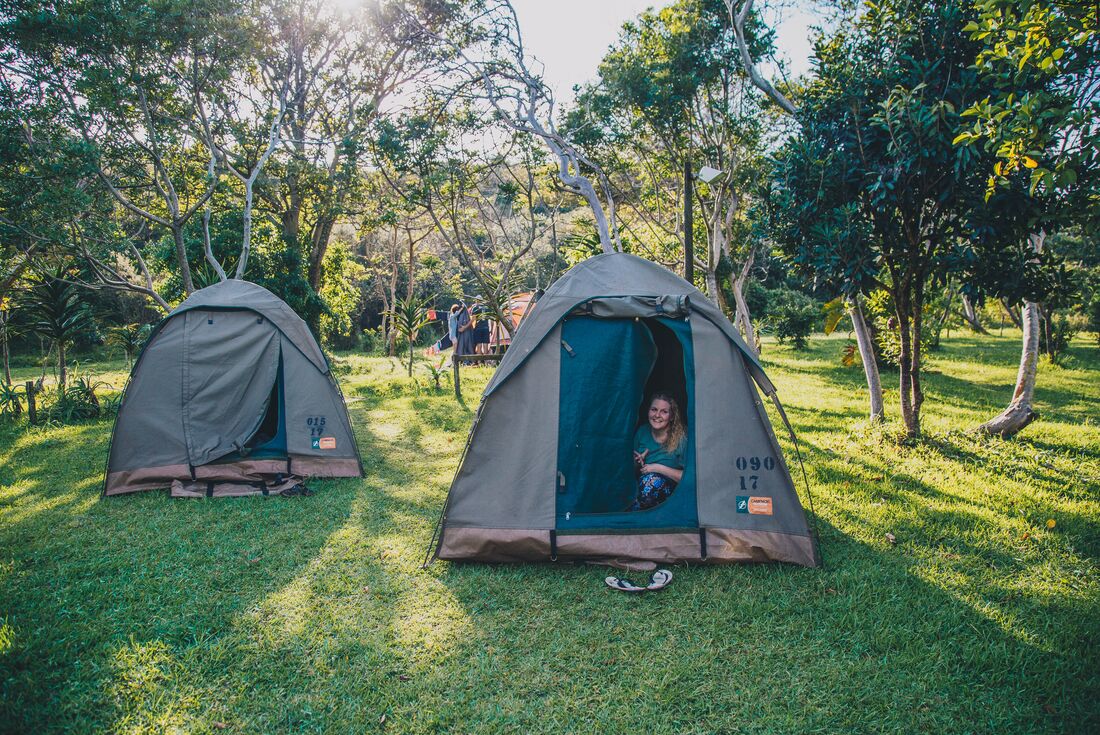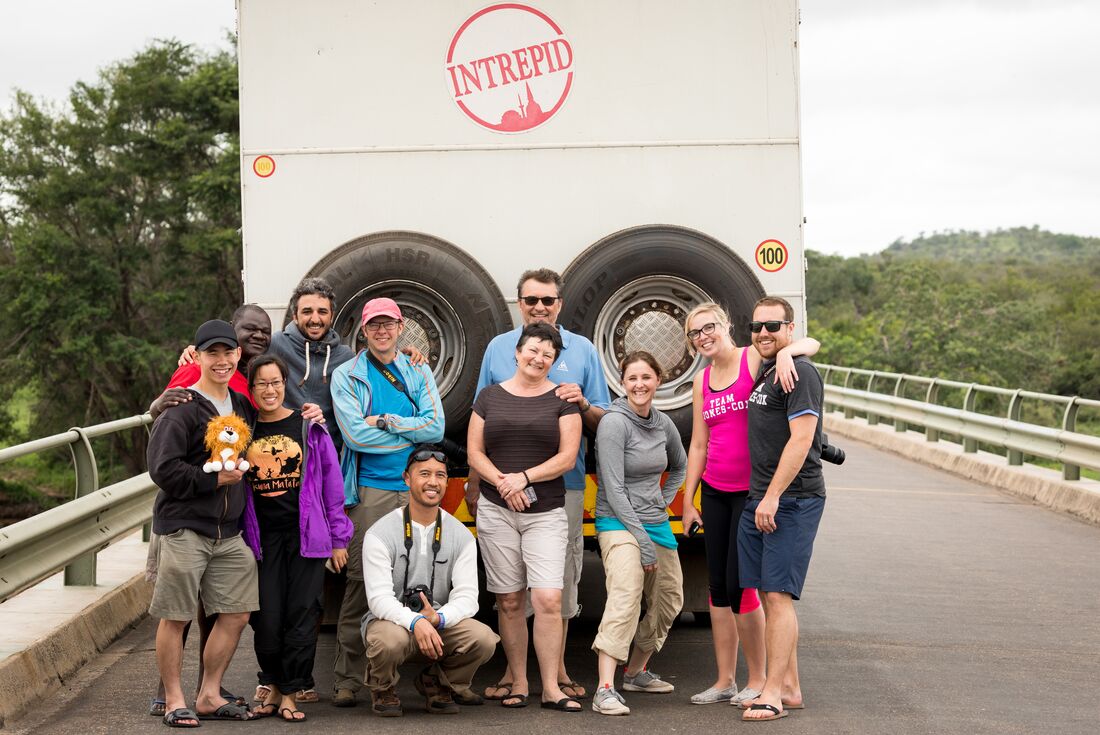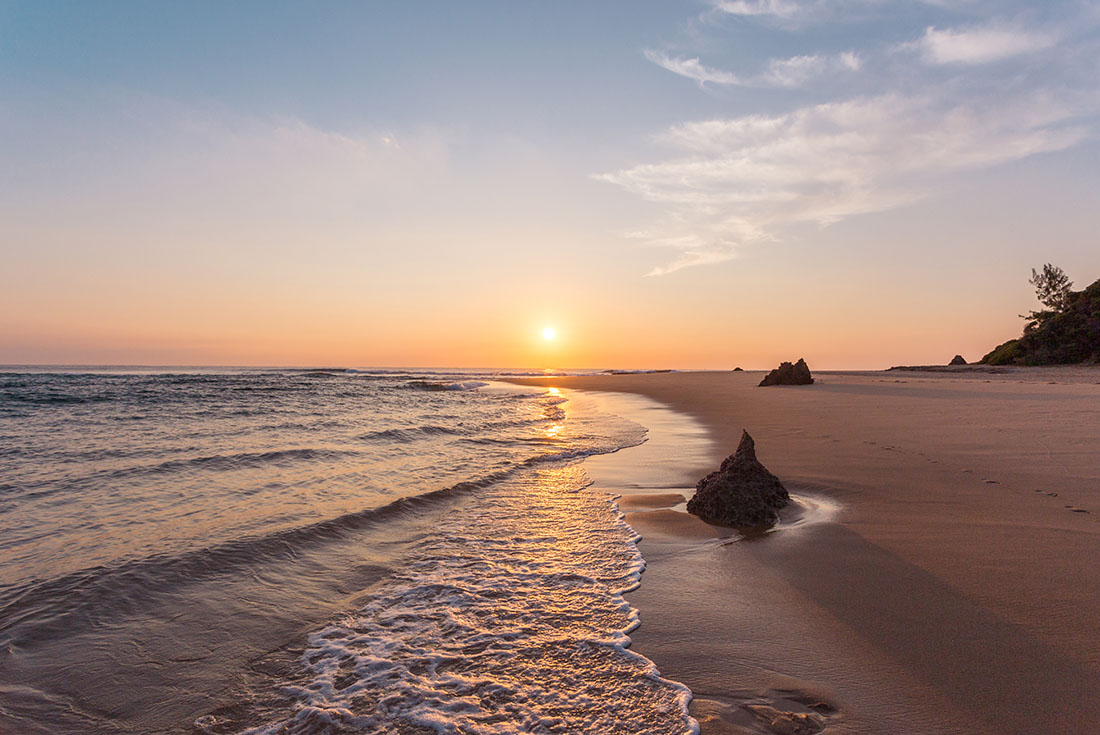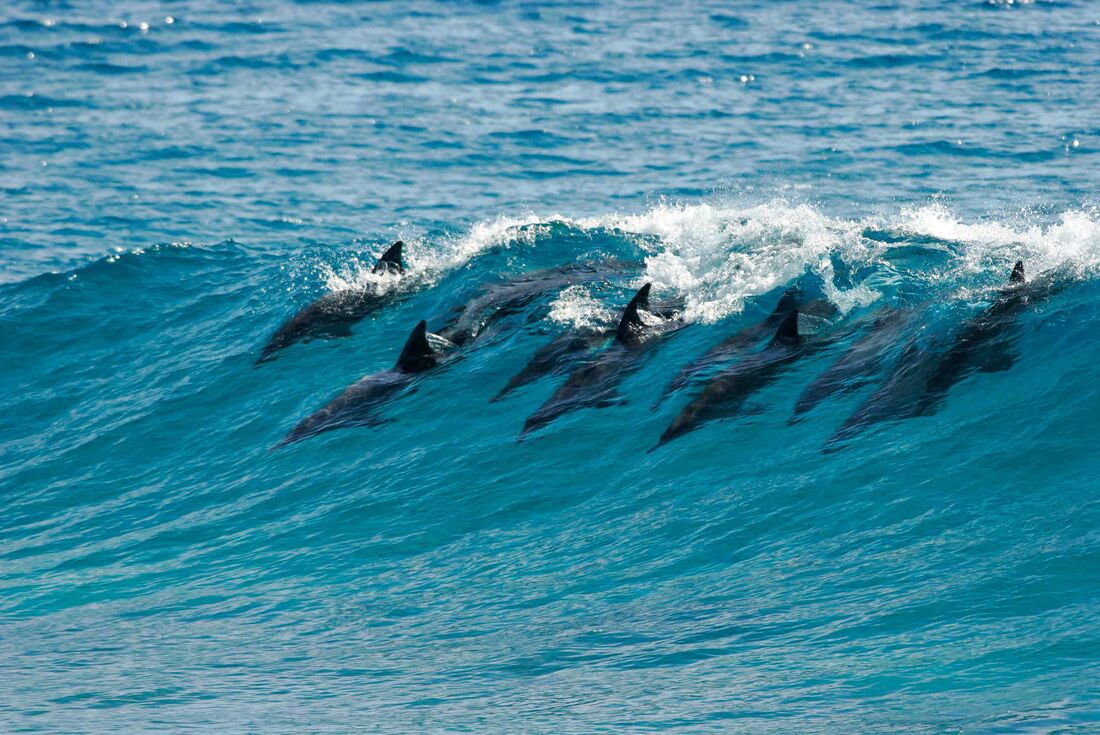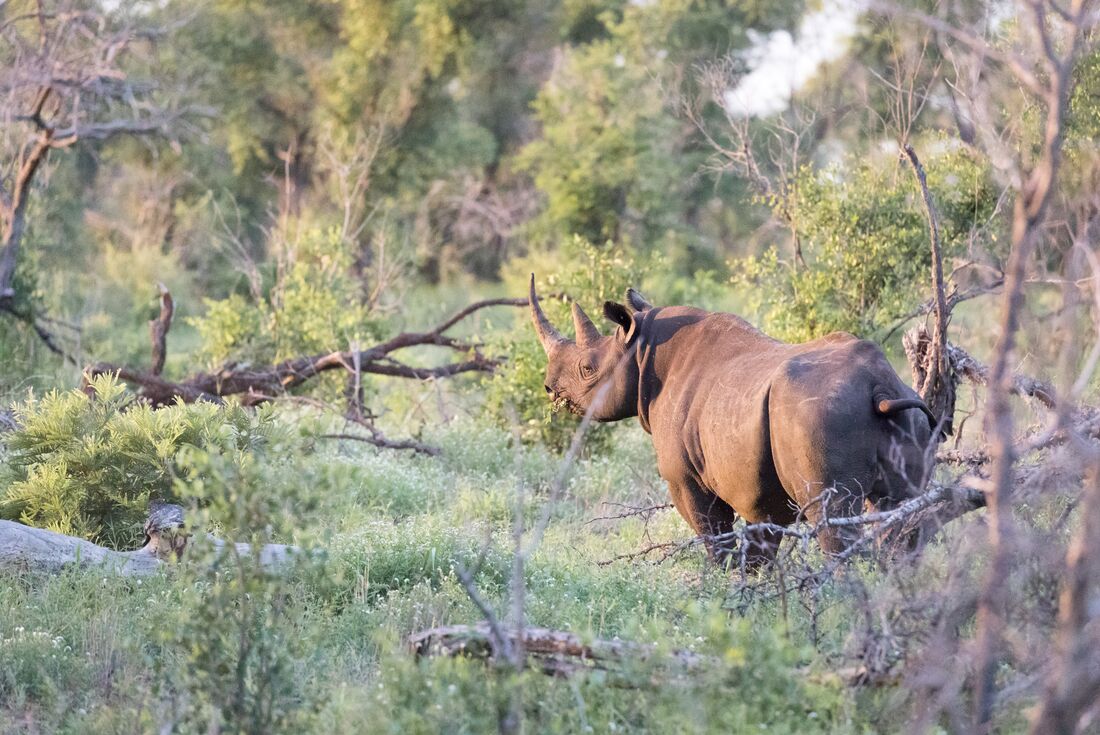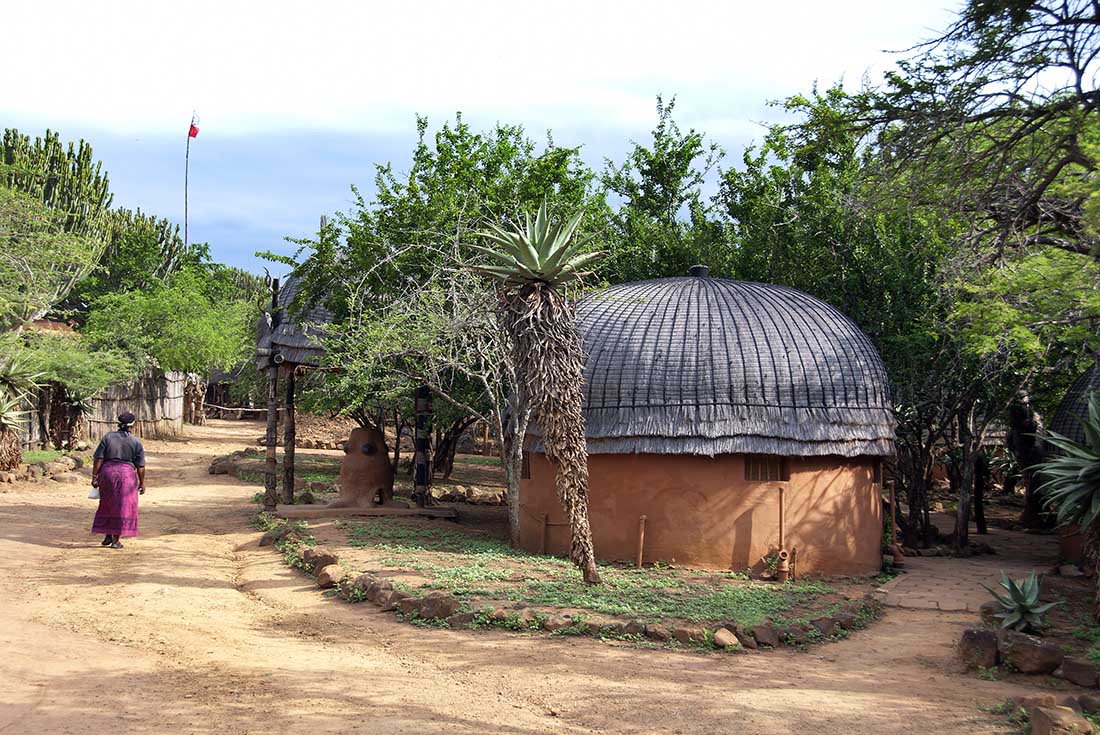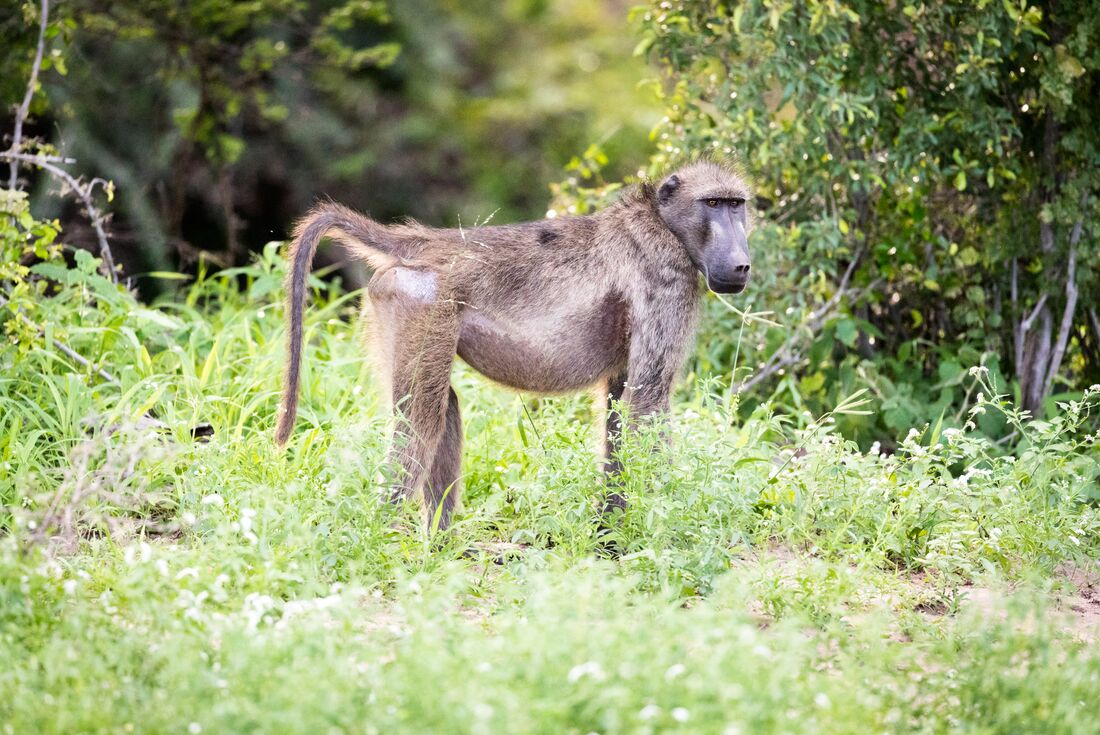 Go on an epic safari with expert local guides in search of lions, hyenas and more through Kruger National Park – one of the largest game reserves in southern Africa.
Go overland in a purpose built truck and stop to take in geological wonders like Bourke's Luck Potholes and God's Window along the Panorama Route.
Spend a few days however you please on the white-sand beaches of Mozambique's Ponta Malongane. Snorkel? Sun? Seafood feast? The choice is yours.
Visit the heartlands of the Zulu people and spend the night in a homestay, where you'll be treated to traditional food and song, plus a meeting with the local healer.
Swap four wheels for two legs on a guided hike through the Hlane Royal National Park, keeping an eye out for antelopes and zebras passing by.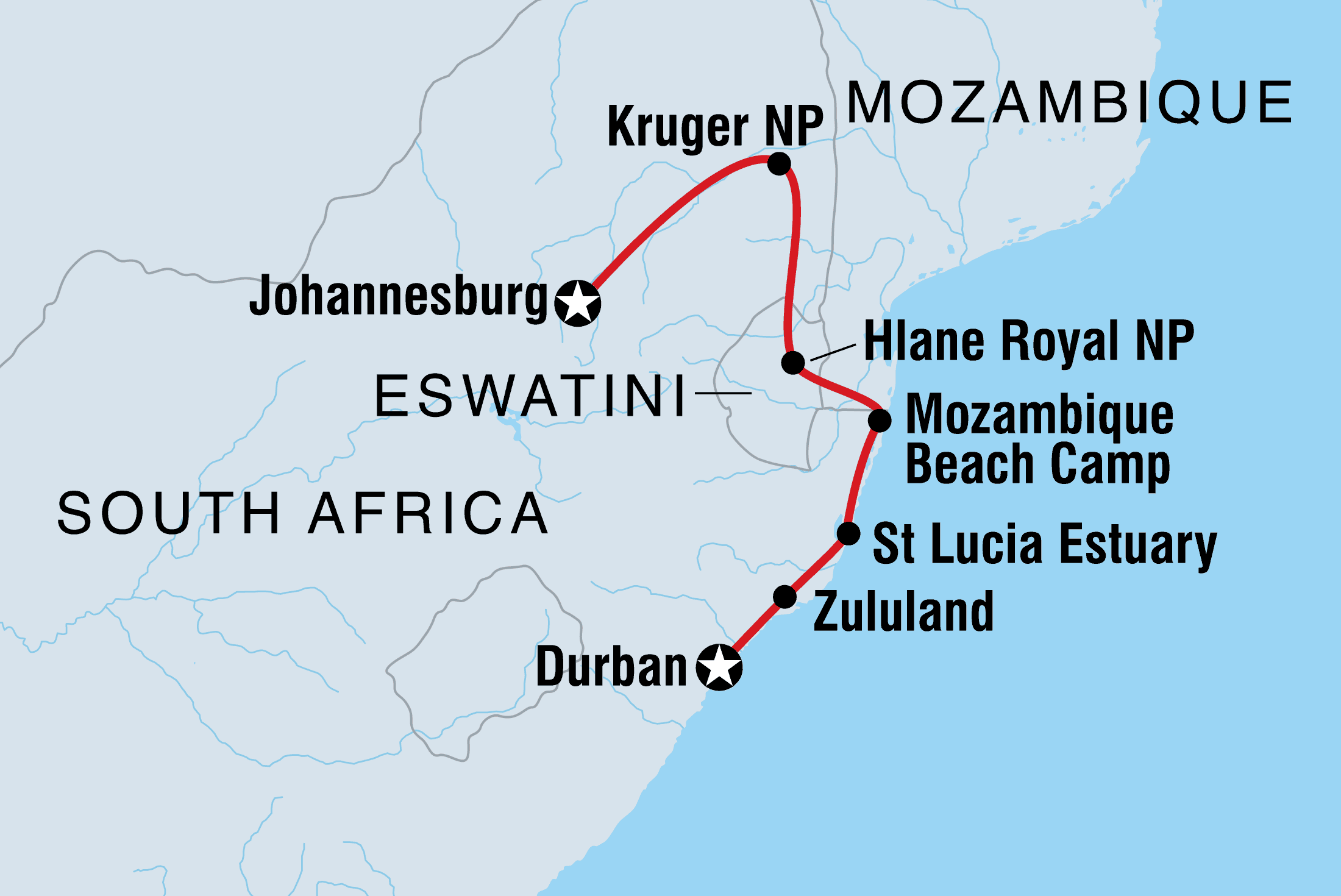 Experience the diversity of southern Africa on this Lonely Planet experience, powered by Intrepid. Spend nine days on an adventure that takes you to wildlife-rich game parks, idyllic beaches, wetlands and small villages, exploring with a local leader along the way. Search for lions in Kruger National Park, enjoy a homestay in Zululand, relax on the sands of Ponta Malognane and more. A mixture of included activities and free time make this tour perfect for travellers who want the benefit of on-the-ground local knowledge with some of the freedom of independent travel.
Sawubona! Welcome Johannesburg, the sprawling South African capital. In Joburg (unlike a lot of city nicknames, this is one people actually use) mansions stand alongside humble tin abodes and there are as many green parks on the outskirts of the city as there is concrete jungle in the centre. Your Lonely Planet experience begins with a welcome meeting at 6 pm. If you can't wait to begin exploring and arrive with time to spare, why not make your way to the Apartheid Museum and start your journey with some crucial history before you meet up with your group.
Day 2: Kruger National Park
Rise and shine for a long day's drive to Kruger National Park (approximately 11–12 hours). Leave Johannesburg and travel through the Mpumalanga Province and along the famous Panorama Route through some of the most stunning scenery South Africa has to offer, such as God's Window and Bourke's Luck Potholes. Kruger National Park is one of the largest game reserves in Southern Africa. It boasts over 500 bird species, 100 species of reptile and 150 mammal species, including the Big Five and the endangered African wild dog. Drive through some of Kruger's prime game viewing areas on your way to camp and try to spot some of these amazing creatures straight away! Set up camp and get settled for the evening.
Day 3: Kruger National Park
Rise early and enjoy a light breakfast of coffee and rusk (twice-baked bread) before heading out on a morning game drive. Most of your day will be spent spotting game from your overland vehicle, birdwatching and stopping at various waterholes and viewpoints to rest along the way. In the evening, choose to relax at camp or perhaps head out on an optional night drive with the park guide. The optional night drives are a chance to spot nocturnal animals and perhaps even a night-time predator or two – maybe catch a lion or hyena out hunting, or perhaps impala out in search of a late-night feed.
Day 4: Eswatini (Swaziland)/Hlane Royal National Park
Start the day with a slow game drive through Kruger, covering between 20 and 70 kilometres (depending on what animals you see along the way) in the park then exiting by mid-morning. Hit the road towards Hlane Royal National Park (approximately 6–7 hours). Travel south-east and cross the border into the kingdom of Eswatini, a country nestled between Mozambique, Northern Zululand and Mpumalanga. Arrive at Hlane Royal National Park, a vast expanse of bushveld with ancient hardwood trees, and begin exploring immediately on a guided game walk. Spend tonight at a camp within the national park.
Day 5: Mozambique Beach Camp
Set off this morning to your Mozambique beach camp (approximately 7–8 hours). Departing from Hlane National Park, head to the Golela Border Post and cross into Maputaland. After a little while, cross another border into Mozambique. Change vehicles to a 4WD for the drive to the beautiful seaside village of Ponta Malongane – your beachside oasis for the next two nights. Your campsite is the ideal base for seaside fun such as snorkelling, swimming and scuba diving.
Day 6: Mozambique Beach Camp
Make the most of this gorgeous seaside getaway with a day to explore at your own pace. This is one of the many unspoiled beaches of Mozambique, and there is plenty to do here. Keen scuba divers can choose from many reefs – one of which is just 300 metres off the shore. Alternatively, you could explore the blue waters of the Indian Ocean on an optional boat cruise in search of dolphins – ask your leader about booking. Of course, you could always find a spot on the beach and chill out.
Depart southern Mozambique and drive to Lake St Lucia, part of the St Lucia Estuary. stopping at a shop for supplies along the way (approximately 4–5 hours). Declared a World Heritage Site in 1999, St Lucia Estuary is home to thousands of varieties of birds, mammals and reptiles, including hundreds of hippos and crocodiles. You can either explore on your own or join an optional boat cruise on the wildlife-filled waters for the chance to spot creatures basking on the banks.
Rise early and head to the Valley of a Thousand Hills (approximately 5–6 hours), the heartland of the Zulu nation, for a unique homestay experience. Gain insight into the daily life of the rural Zulu people with a night in a local's house, where you'll be treated to some traditional food, song and dance. Explore the village on foot and make the most of this rare opportunity to see a remote culture from the inside. Interact with your hosts and perhaps share some of your own culture and language in turn.
Continue to Durban (approximately 2–3 hours). With no activities or accommodation planned on arrival, your adventure comes to an end. Durban is South Africa's second most populous city, boasting sandy beaches and a glitzy nightlife – a great place to extend your stay and enjoy some leisure time. Perhaps take the opportunity for a final dinner with your fellow travellers this evening.
Food //= ArrayHelper::getValue($detail, 'description') ?>
By travelling on an Overland trip you have chosen a participation camping tour. This means that you will be helping your cook prepare meals for the group. You may also get the chance to help with the shopping. Your cook will come up with meal ideas and quantities needed for large groups. Participating in the camp is usually done on a duty roster system with group of 5 or 6 people (depending on group size) having a different camp job each day. If you have any dietary requirements please tell us at the time of booking, and also remind your crew at your welcome meeting. A typical camp breakfast might be toast with spreads, cereal, something hot such as eggs or pancakes, as well as tea and coffee. Lunch is almost always a sandwich with healthy salad and assorted fillings, sometimes with fruit to follow. On occasion there will be the opportunity to buy your lunch to allow you try the local cuisine or provide some variety to sandwiches. Dinner might be a BBQ, rice dish or pasta dish and there is always the chance to try some African food such as ugali and stew. Your overland truck has a tank of treated water that is safe to drink. Your crew will use this to cook and provide cordial at meal times. Please do not hesitate to use this water to minimise the consumption of plastic water bottles. Soft drinks and alcoholic beverages are not part of included meals. One thing is sure - you definitely won't go hungry or lose weight on your safari! When you aren't camping you will have the freedom to decide where, what and with whom you eat.
Accommodation //= ArrayHelper::getValue($detail, 'description') ?>
Accommodation on this trip is mainly in two-person canvas dome tents with camping mattresses supplied. The type and variety of accommodation is determined by conditions on each of our routes. Each route is different - on some we use a mixture of campsites and wild camps; on others we also use hotels. In Africa it's not usually practical to camp when staying in towns and cities so we use hotel accommodation and eat out in local restaurants. There may be the occasional night stop, when we stay in the grounds of a hotel or at a campsite which may also have rooms/cabins available. In this case there may be a choice of camping or upgrading to a room. Rooms cost approximately USD60-120 per room per night for a twin room and cannot be pre-booked. Standards of these rooms vary greatly and we recommend viewing the room before purchasing the nights accommodation. The day by day itinerary advises when upgrades may be possible (subject to availability). Keep in mind that if we are staying in dormitory accommodation, you may have to share with other passengers or be split into same sex rooms. Campsites do have facilities but they usually aren't to the same standard you would find in western countries. For example the bathroom facilities can be very basic. There is rarely toilet paper provided and shower facilities can be as simple as a hose pipe spurting out cold water. Wild camps have no facilities at all. At times there may be spare tents in the vehicles. Unfortunately these cannot be used without purchase of a single supplement. This is to ensure the tents avoid wear and tear, or are clean and ready for the customers arriving on the next section of the trip.
Transport //= ArrayHelper::getValue($detail, 'description') ?>
Our trucks are purpose-built, self contained safari vehicles. Our fleet of vehicles varies depending on your group size, trip route and style. In Southern Africa some departures may use vans and luggage trailers subject to group size and vehicle availability. It is also important to note that our overland vehicles are not air-conditioned, but all vehicles have windows that can be opened to allow for fresh air. There are many early starts with long hours spent driving on rough roads on all African itineraries. While most people love the chance to watch the changing landscape and daily village life, feedback shows that long periods of inactivity does not appeal to all clients. We provide the approximate distance covered each day and how many hours this normally takes to drive so that you can choose the safari experience that is right for you. African conditions are extremely tough on vehicles. While we fastidiously maintain our vehicles at our workshops, you should not expect Africa to be your traditional touring experience. While it's certainly our aim to avoid them, it's important that you set off on your trip knowing that the occasional breakdown can happen and are best treated as part of the African adventure. Due to wet weather there may be times when we have to take an alternative route which will mean longer travel times.
START
Duration
end
seats left
savings
price
Currency Conversion Help
To convert our prices, select a currency from the drop-down. We will show you the estimated price in your selected currency based on our most recent available exchange rate. Although you are able to view the currency of your choice, your card will be charged in GBP (with the exception of some Low Cost Carrier flights and some hotels). Final conversion rates to your local currency will be performed by your credit card issuer, and may differ from the estimates shown. Some banks may impose fees for cross-border transactions. Check with your credit card issuer to see if fees apply.