Ask a question
Download Brochure
Youth
Indochina In-Depth: Temples & Teal Water
Youth
Indochina In-Depth: Temples & Teal Water
Youth
Indochina In-Depth: Temples & Teal Water
Youth
Indochina In-Depth: Temples & Teal Water
Youth
Indochina In-Depth: Temples & Teal Water
Youth
Indochina In-Depth: Temples & Teal Water
Youth
Indochina In-Depth: Temples & Teal Water
Youth
Indochina In-Depth: Temples & Teal Water
Youth
Indochina In-Depth: Temples & Teal Water
Youth
Indochina In-Depth: Temples & Teal Water
Youth
Indochina In-Depth: Temples & Teal Water
Youth
Indochina In-Depth: Temples & Teal Water
Youth
Indochina In-Depth: Temples & Teal Water
Youth
Indochina In-Depth: Temples & Teal Water
Youth
Indochina In-Depth: Temples & Teal Water
Youth
Indochina In-Depth: Temples & Teal Water
Youth
Indochina In-Depth: Temples & Teal Water
Youth
Indochina In-Depth: Temples & Teal Water
Youth
Indochina In-Depth: Temples & Teal Water
Youth
Indochina In-Depth: Temples & Teal Water
Youth
Indochina In-Depth: Temples & Teal Water
Youth
Indochina In-Depth: Temples & Teal Water
Youth
Indochina In-Depth: Temples & Teal Water
Youth
Indochina In-Depth: Temples & Teal Water
Youth
Indochina In-Depth: Temples & Teal Water
Youth
Indochina In-Depth: Temples & Teal Water
Youth
Indochina In-Depth: Temples & Teal Water
Youth
Indochina In-Depth: Temples & Teal Water
Youth
Indochina In-Depth: Temples & Teal Water
Youth
Indochina In-Depth: Temples & Teal Water
Youth
Indochina In-Depth: Temples & Teal Water
Youth
Indochina In-Depth: Temples & Teal Water
Youth
Indochina In-Depth: Temples & Teal Water
Youth
Indochina In-Depth: Temples & Teal Water
Youth
Indochina In-Depth: Temples & Teal Water
Youth
Indochina In-Depth: Temples & Teal Water
Youth
Indochina In-Depth: Temples & Teal Water
Youth
Indochina In-Depth: Temples & Teal Water
Youth
Indochina In-Depth: Temples & Teal Water
Youth
Indochina In-Depth: Temples & Teal Water
Youth
Indochina In-Depth: Temples & Teal Water
Youth
Indochina In-Depth: Temples & Teal Water
Youth
Indochina In-Depth: Temples & Teal Water
Youth
Indochina In-Depth: Temples & Teal Water
Youth
Indochina In-Depth: Temples & Teal Water
Youth
Indochina In-Depth: Temples & Teal Water
Youth
Indochina In-Depth: Temples & Teal Water
Youth
Indochina In-Depth: Temples & Teal Water
Youth
Indochina In-Depth: Temples & Teal Water
Youth
Indochina In-Depth: Temples & Teal Water
Youth
Indochina In-Depth: Temples & Teal Water
Youth
Indochina In-Depth: Temples & Teal Water
Youth
Indochina In-Depth: Temples & Teal Water
Youth
Indochina In-Depth: Temples & Teal Water
Youth
Indochina In-Depth: Temples & Teal Water
Youth
Indochina In-Depth: Temples & Teal Water
Youth
Indochina In-Depth: Temples & Teal Water
Youth
Indochina In-Depth: Temples & Teal Water
Youth
Indochina In-Depth: Temples & Teal Water
Youth
Indochina In-Depth: Temples & Teal Water
Youth
Indochina In-Depth: Temples & Teal Water
Youth
Indochina In-Depth: Temples & Teal Water
Youth
Indochina In-Depth: Temples & Teal Water
Youth
Indochina In-Depth: Temples & Teal Water
Youth
Indochina In-Depth: Temples & Teal Water
Youth
Indochina In-Depth: Temples & Teal Water
Youth
Indochina In-Depth: Temples & Teal Water
Youth
Indochina In-Depth: Temples & Teal Water
Youth
Indochina In-Depth: Temples & Teal Water
Youth
Indochina In-Depth: Temples & Teal Water
Youth
Indochina In-Depth: Temples & Teal Water
Youth
Indochina In-Depth: Temples & Teal Water
Youth
Indochina In-Depth: Temples & Teal Water
Youth
Indochina In-Depth: Temples & Teal Water
Youth
Indochina In-Depth: Temples & Teal Water
Youth
Indochina In-Depth: Temples & Teal Water
Youth
Indochina In-Depth: Temples & Teal Water
Youth
Indochina In-Depth: Temples & Teal Water
Youth
Indochina In-Depth: Temples & Teal Water
Youth
Indochina In-Depth: Temples & Teal Water
Youth
Indochina In-Depth: Temples & Teal Water
Youth
Indochina In-Depth: Temples & Teal Water
Youth
Indochina In-Depth: Temples & Teal Water
Youth
Indochina In-Depth: Temples & Teal Water
Youth
Indochina In-Depth: Temples & Teal Water
Youth
Indochina In-Depth: Temples & Teal Water
Youth
Indochina In-Depth: Temples & Teal Water
Youth
Indochina In-Depth: Temples & Teal Water
Youth
Indochina In-Depth: Temples & Teal Water
Youth
Indochina In-Depth: Temples & Teal Water
Youth
Indochina In-Depth: Temples & Teal Water
Youth
Indochina In-Depth: Temples & Teal Water
Youth
Indochina In-Depth: Temples & Teal Water
Youth
Indochina In-Depth: Temples & Teal Water
Youth
Indochina In-Depth: Temples & Teal Water
Youth
Indochina In-Depth: Temples & Teal Water
Youth
Indochina In-Depth: Temples & Teal Water
Youth
Indochina In-Depth: Temples & Teal Water
Youth
Indochina In-Depth: Temples & Teal Water
Youth
Indochina In-Depth: Temples & Teal Water
Youth
Indochina In-Depth: Temples & Teal Water
Youth
Indochina In-Depth: Temples & Teal Water
Youth
Indochina In-Depth: Temples & Teal Water
Youth
Indochina In-Depth: Temples & Teal Water
Youth
Indochina In-Depth: Temples & Teal Water
Youth
Indochina In-Depth: Temples & Teal Water
Youth
Indochina In-Depth: Temples & Teal Water
Youth
Indochina In-Depth: Temples & Teal Water
Youth
Indochina In-Depth: Temples & Teal Water
Youth
Indochina In-Depth: Temples & Teal Water
Youth
Indochina In-Depth: Temples & Teal Water
Youth
Indochina In-Depth: Temples & Teal Water
Youth
Indochina In-Depth: Temples & Teal Water
Youth
Indochina In-Depth: Temples & Teal Water
Youth
Indochina In-Depth: Temples & Teal Water
Youth
Indochina In-Depth: Temples & Teal Water
Youth
Indochina In-Depth: Temples & Teal Water
Youth
Indochina In-Depth: Temples & Teal Water
Youth
Indochina In-Depth: Temples & Teal Water
Youth
Indochina In-Depth: Temples & Teal Water
Youth
Indochina In-Depth: Temples & Teal Water
Youth
Indochina In-Depth: Temples & Teal Water
Youth
Indochina In-Depth: Temples & Teal Water
Youth
Indochina In-Depth: Temples & Teal Water
Youth
Indochina In-Depth: Temples & Teal Water
Youth
Indochina In-Depth: Temples & Teal Water
Youth
Indochina In-Depth: Temples & Teal Water
Youth
Indochina In-Depth: Temples & Teal Water
Youth
Indochina In-Depth: Temples & Teal Water
Youth
Indochina In-Depth: Temples & Teal Water
Youth
Indochina In-Depth: Temples & Teal Water
Youth
Indochina In-Depth: Temples & Teal Water
Youth
Indochina In-Depth: Temples & Teal Water
Youth
Indochina In-Depth: Temples & Teal Water
Youth
Indochina In-Depth: Temples & Teal Water
Youth
Indochina In-Depth: Temples & Teal Water
Youth
Indochina In-Depth: Temples & Teal Water
Youth
Indochina In-Depth: Temples & Teal Water
Youth
Indochina In-Depth: Temples & Teal Water
Youth
Indochina In-Depth: Temples & Teal Water
Youth
Indochina In-Depth: Temples & Teal Water
Youth
Indochina In-Depth: Temples & Teal Water
Youth
Indochina In-Depth: Temples & Teal Water
Youth
Indochina In-Depth: Temples & Teal Water
Youth
Indochina In-Depth: Temples & Teal Water
Youth
Indochina In-Depth: Temples & Teal Water
Youth
Indochina In-Depth: Temples & Teal Water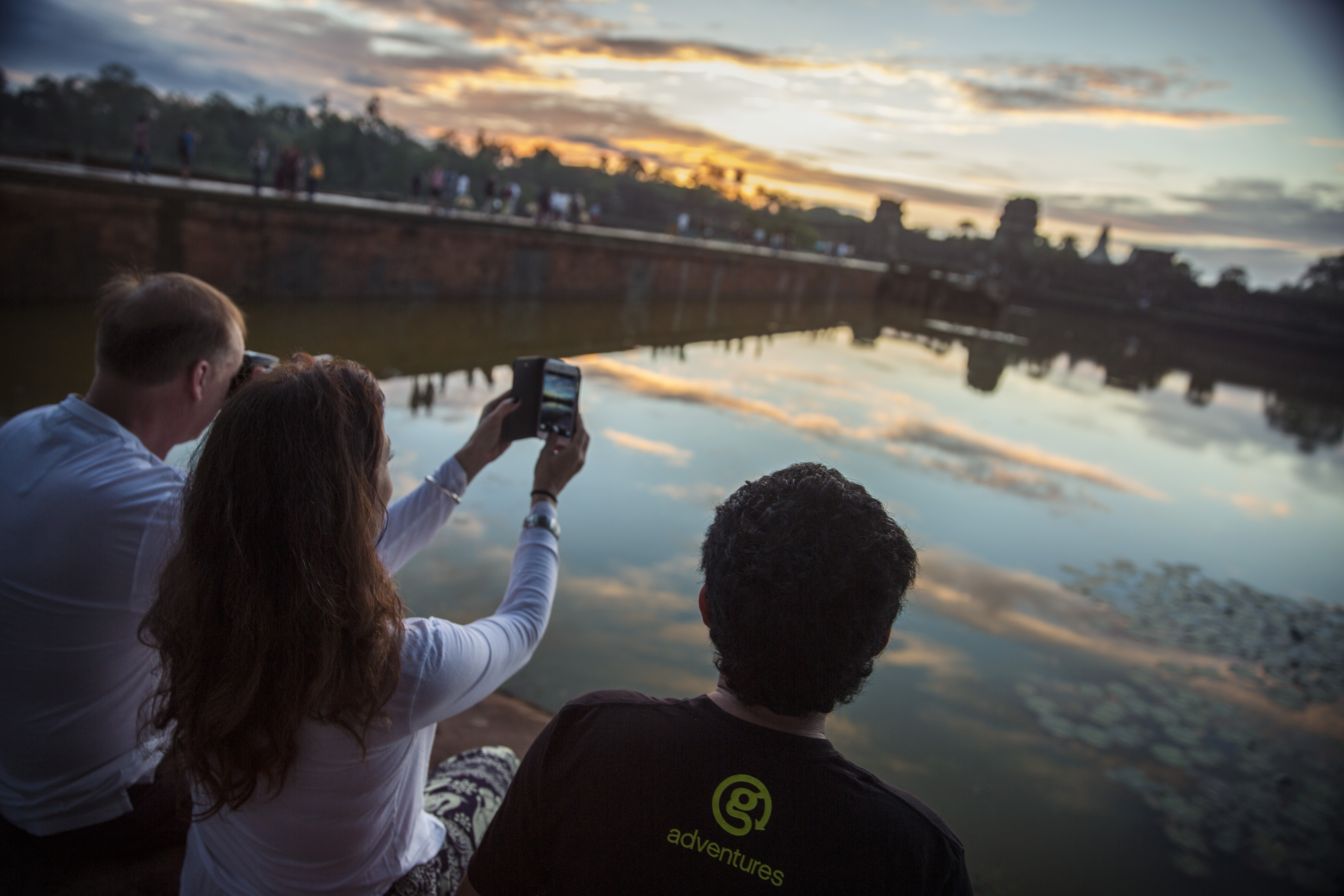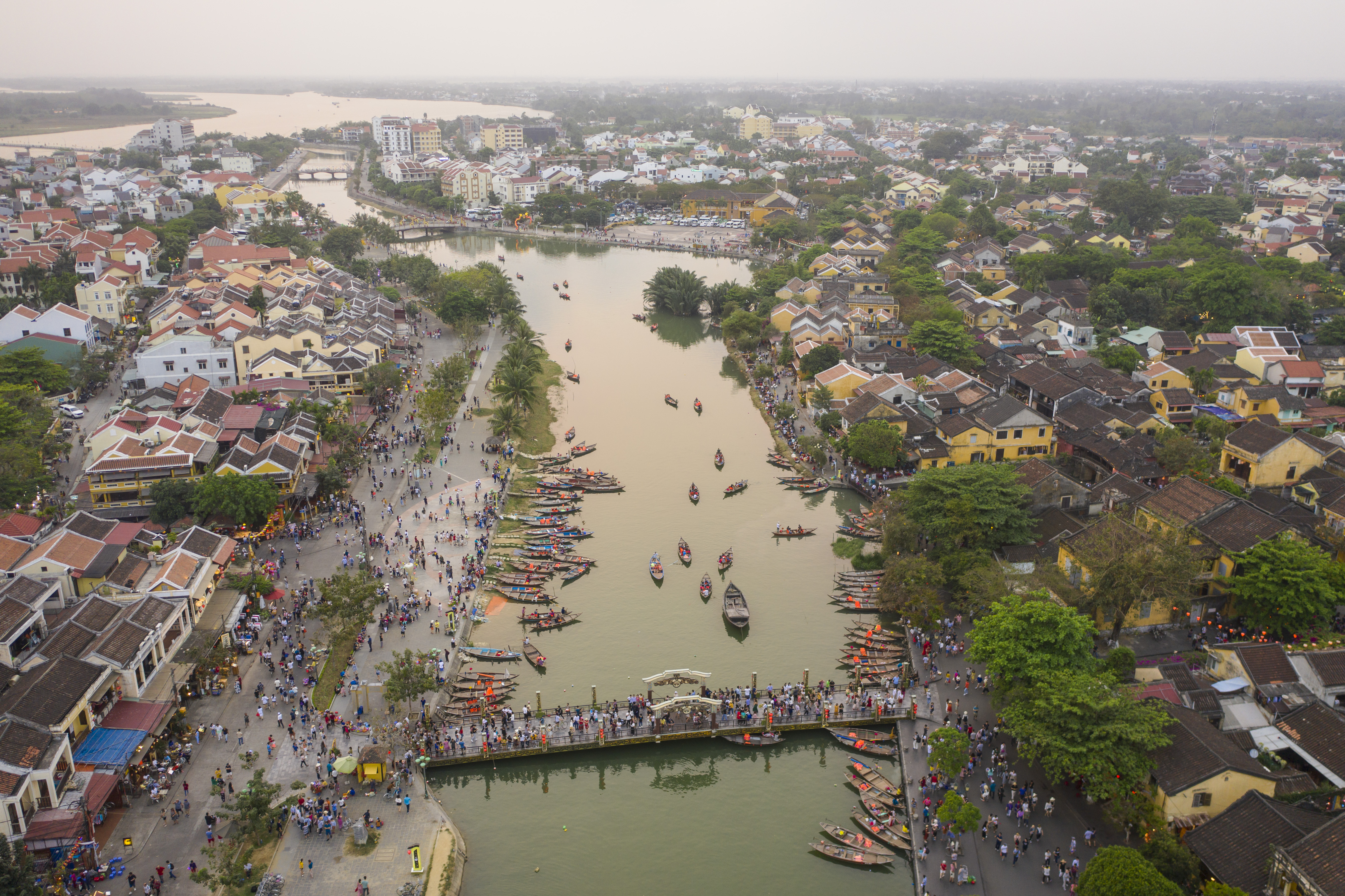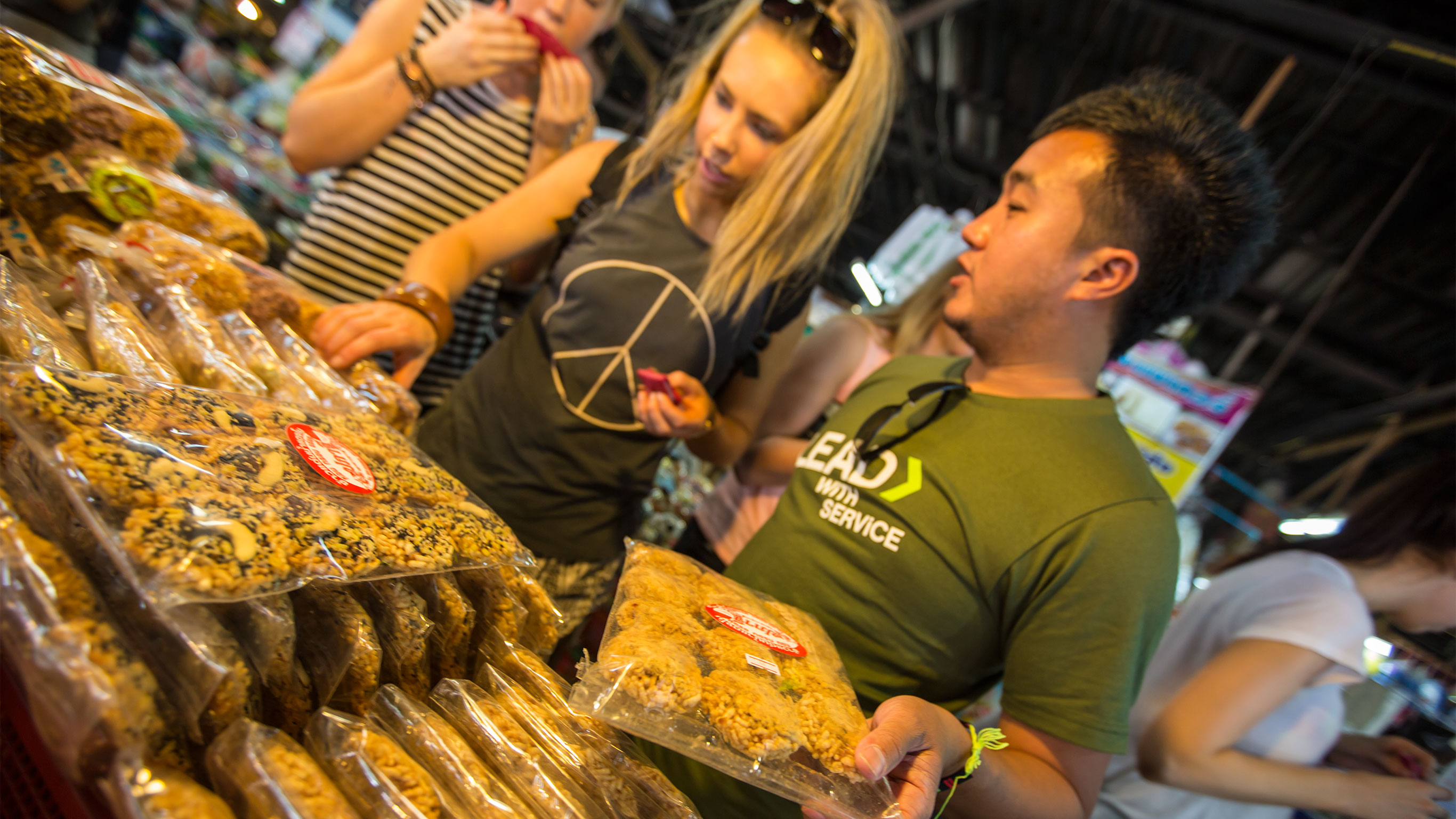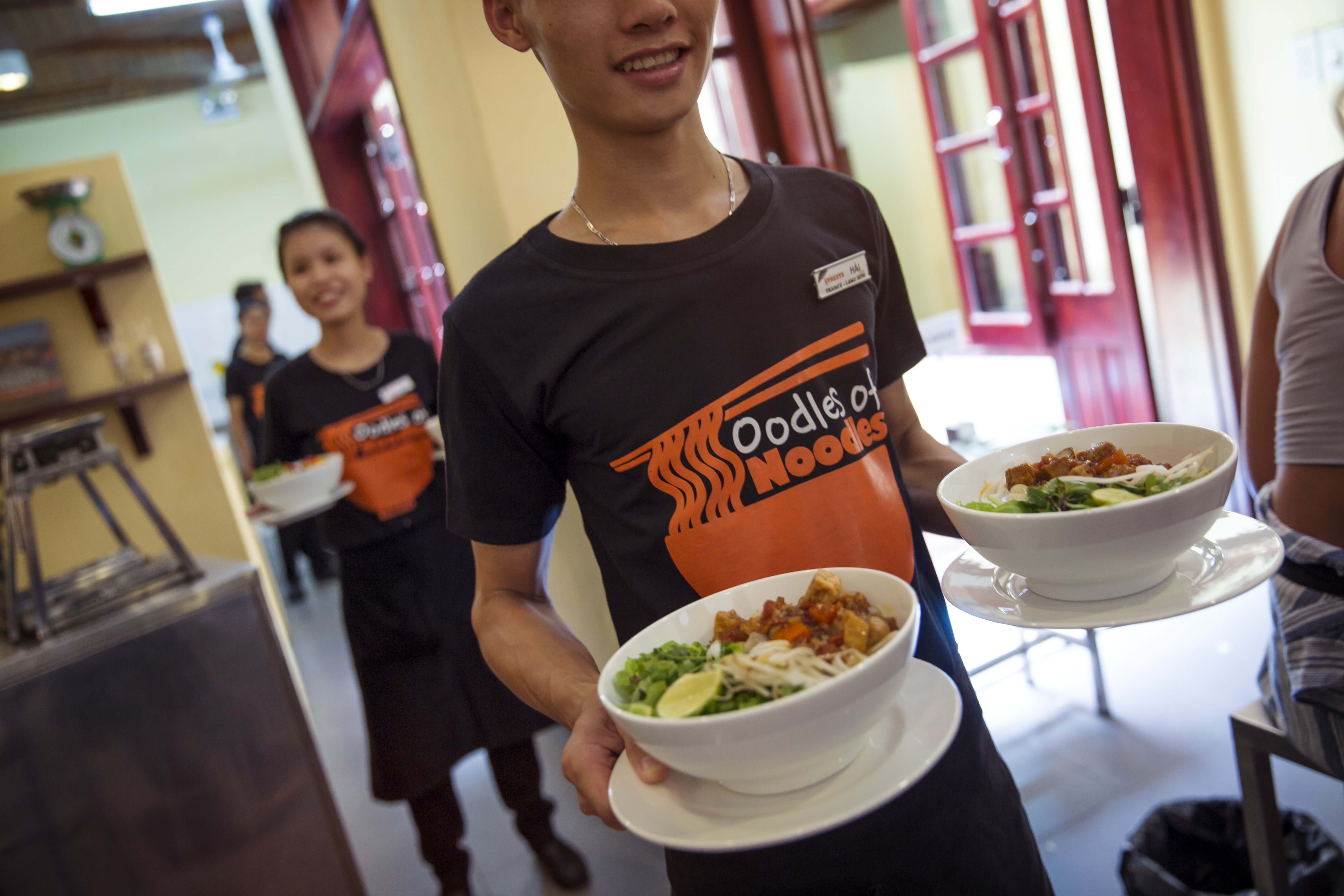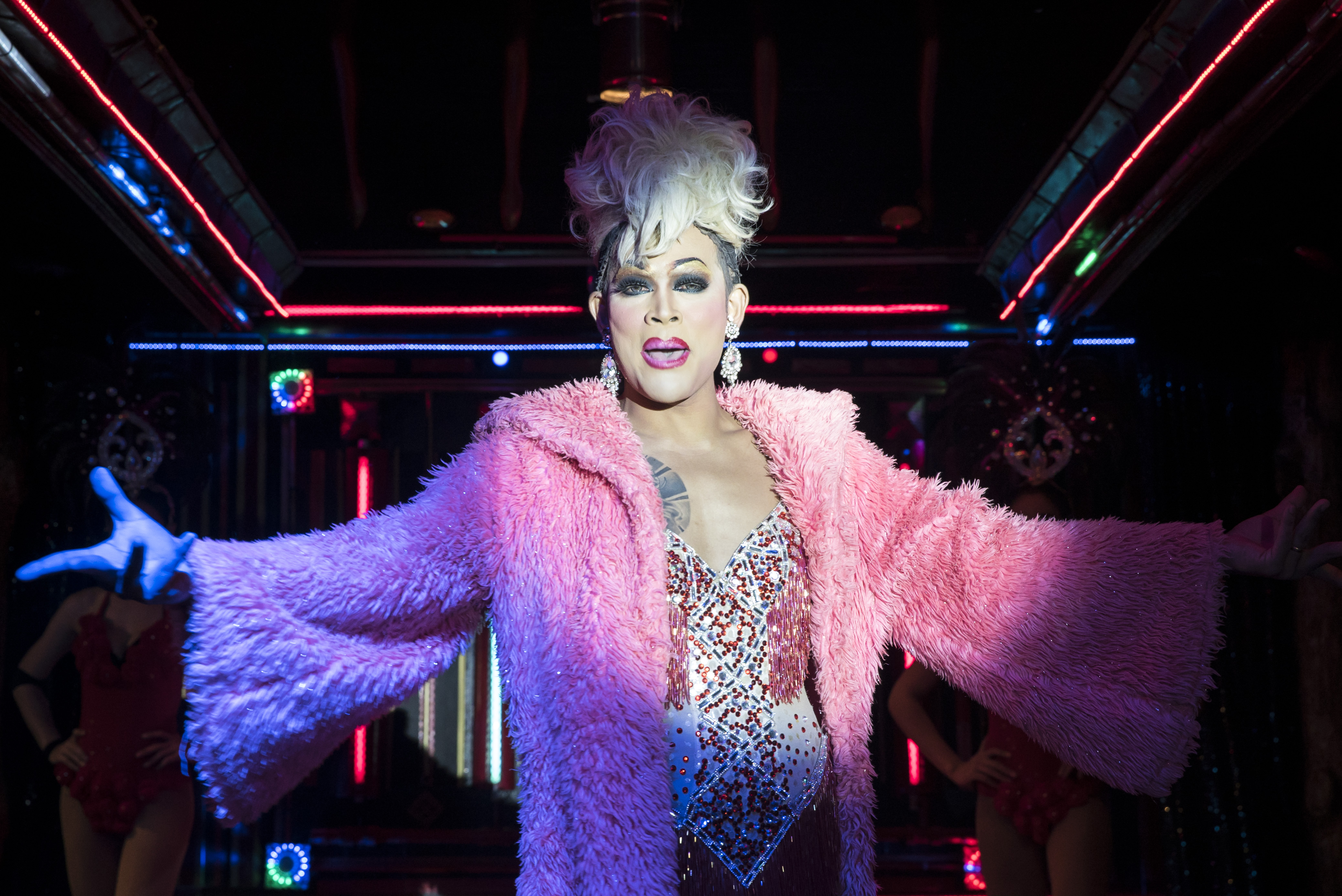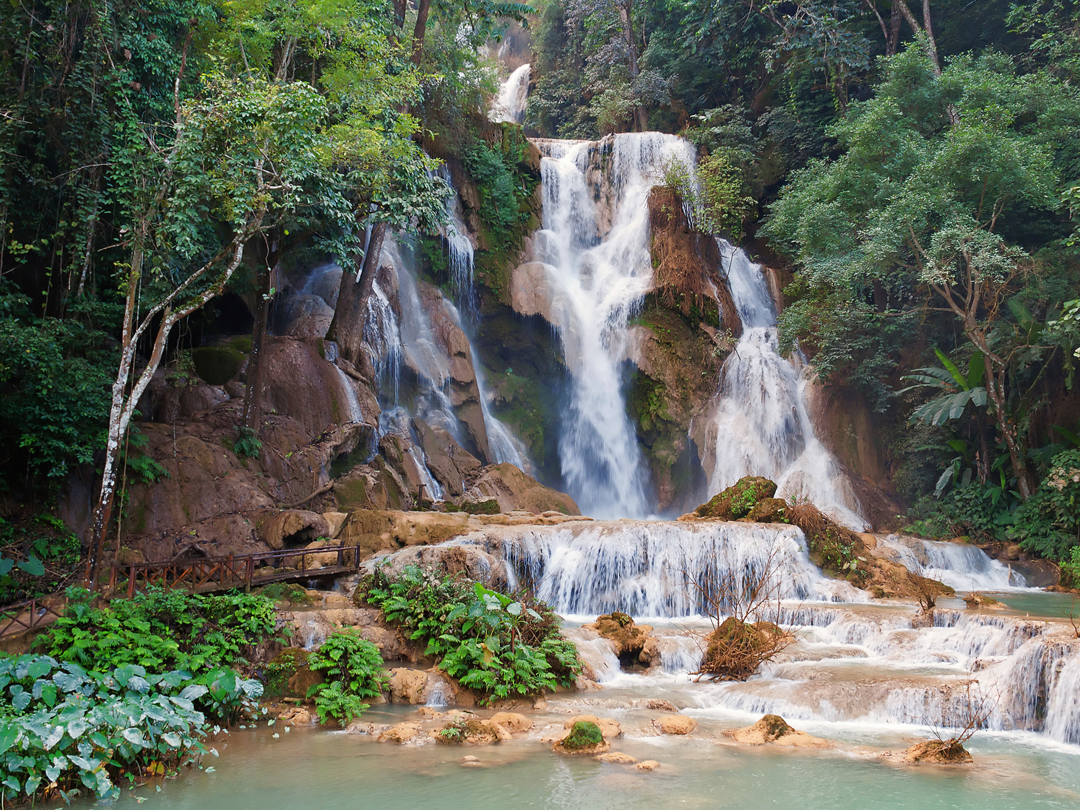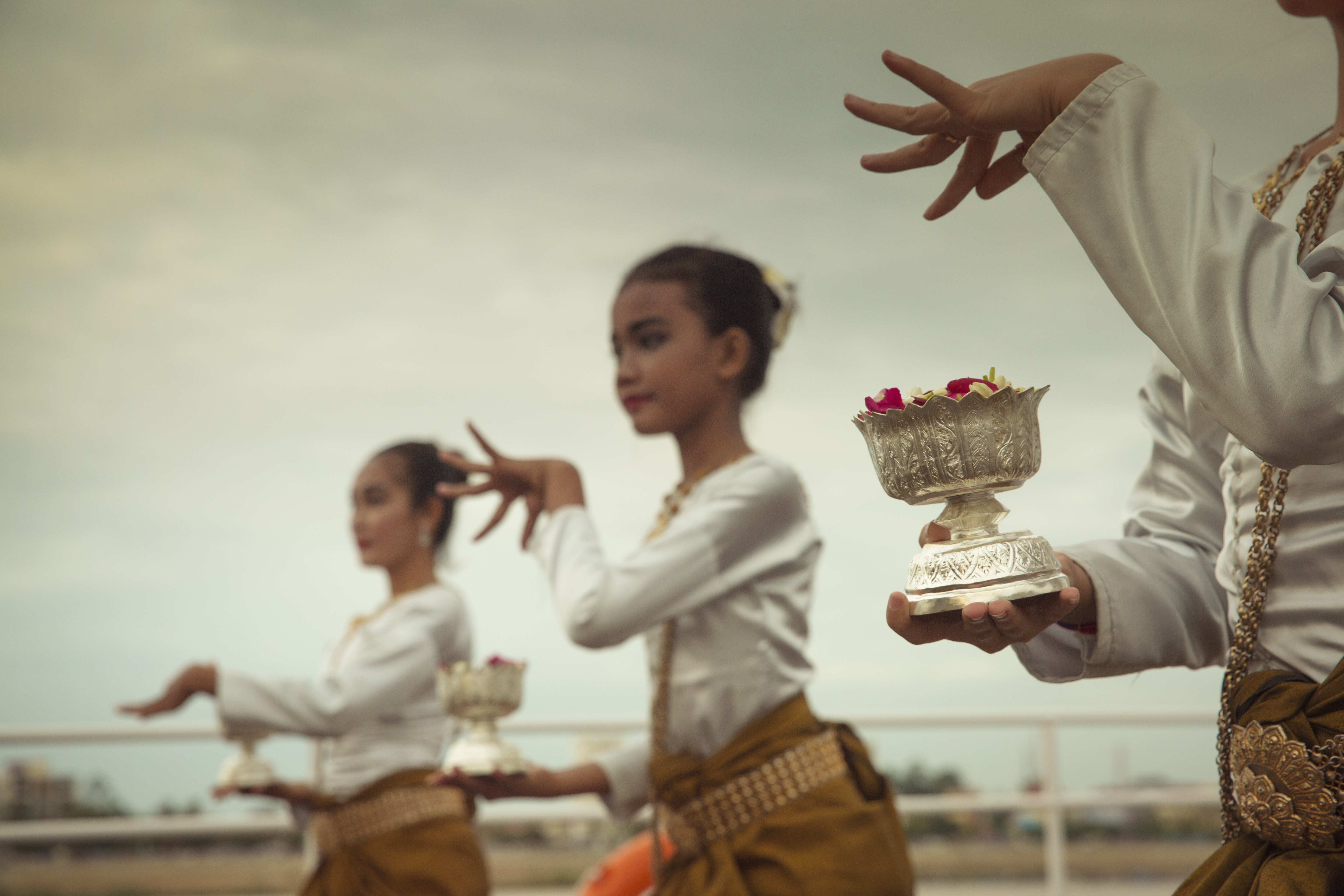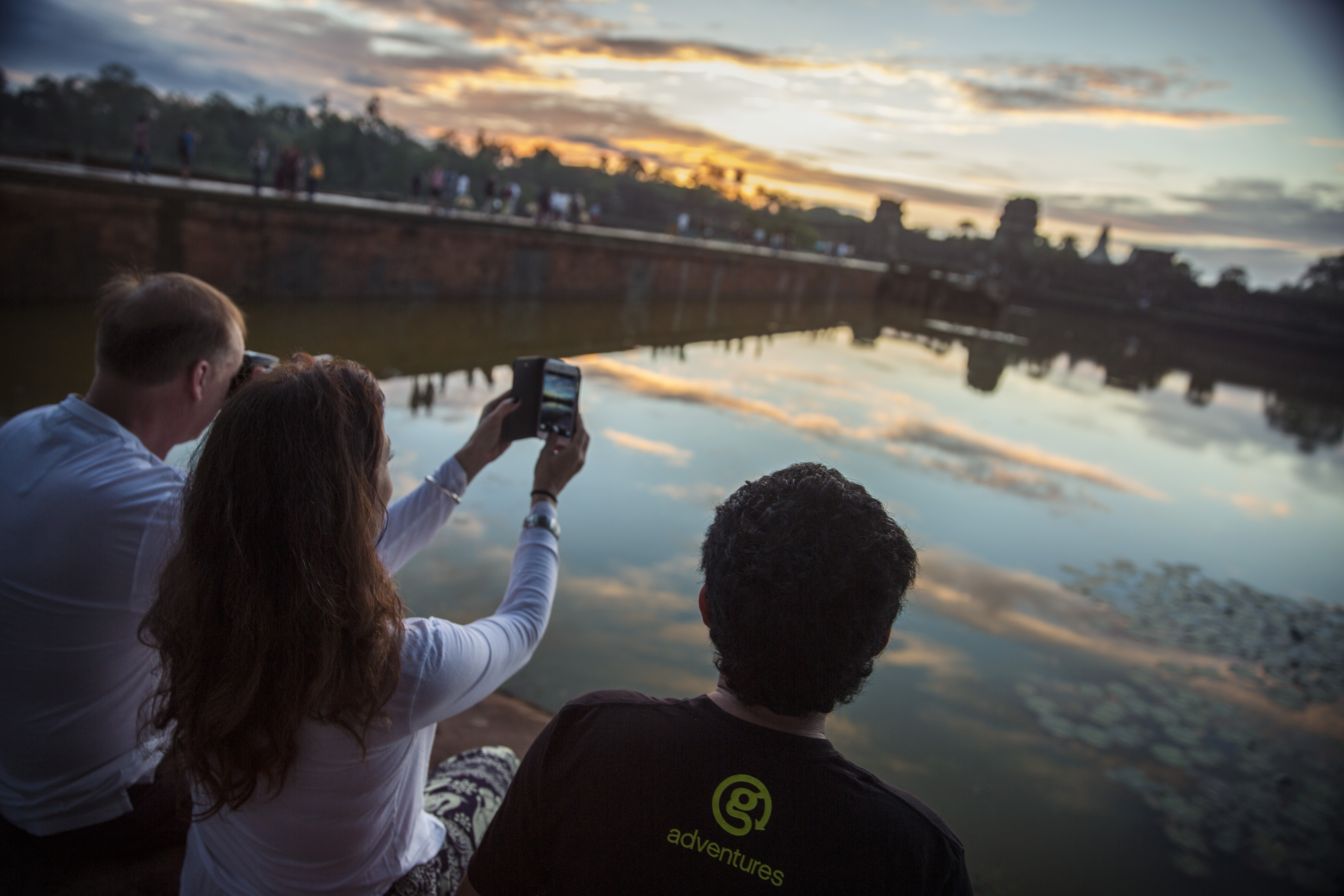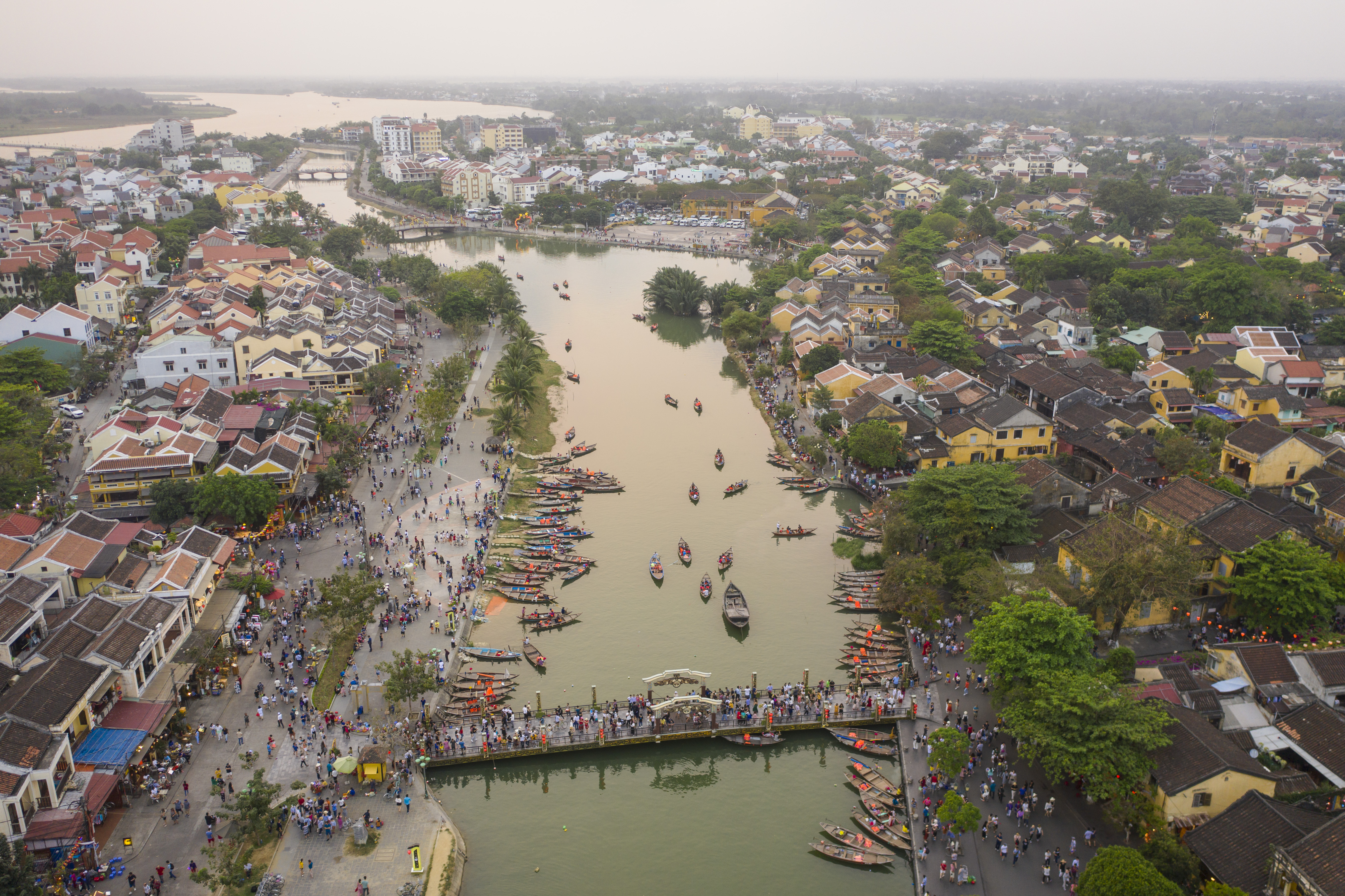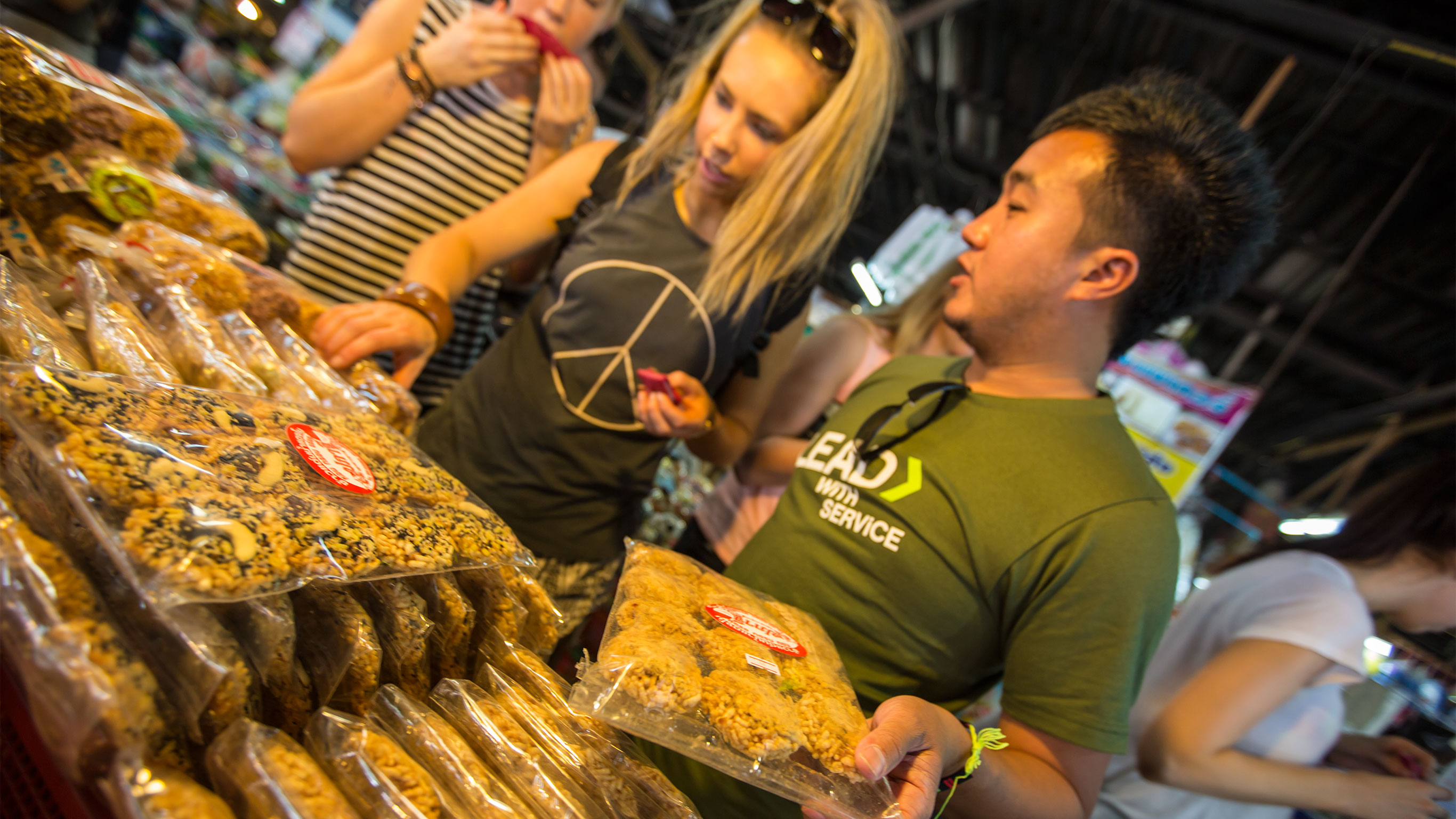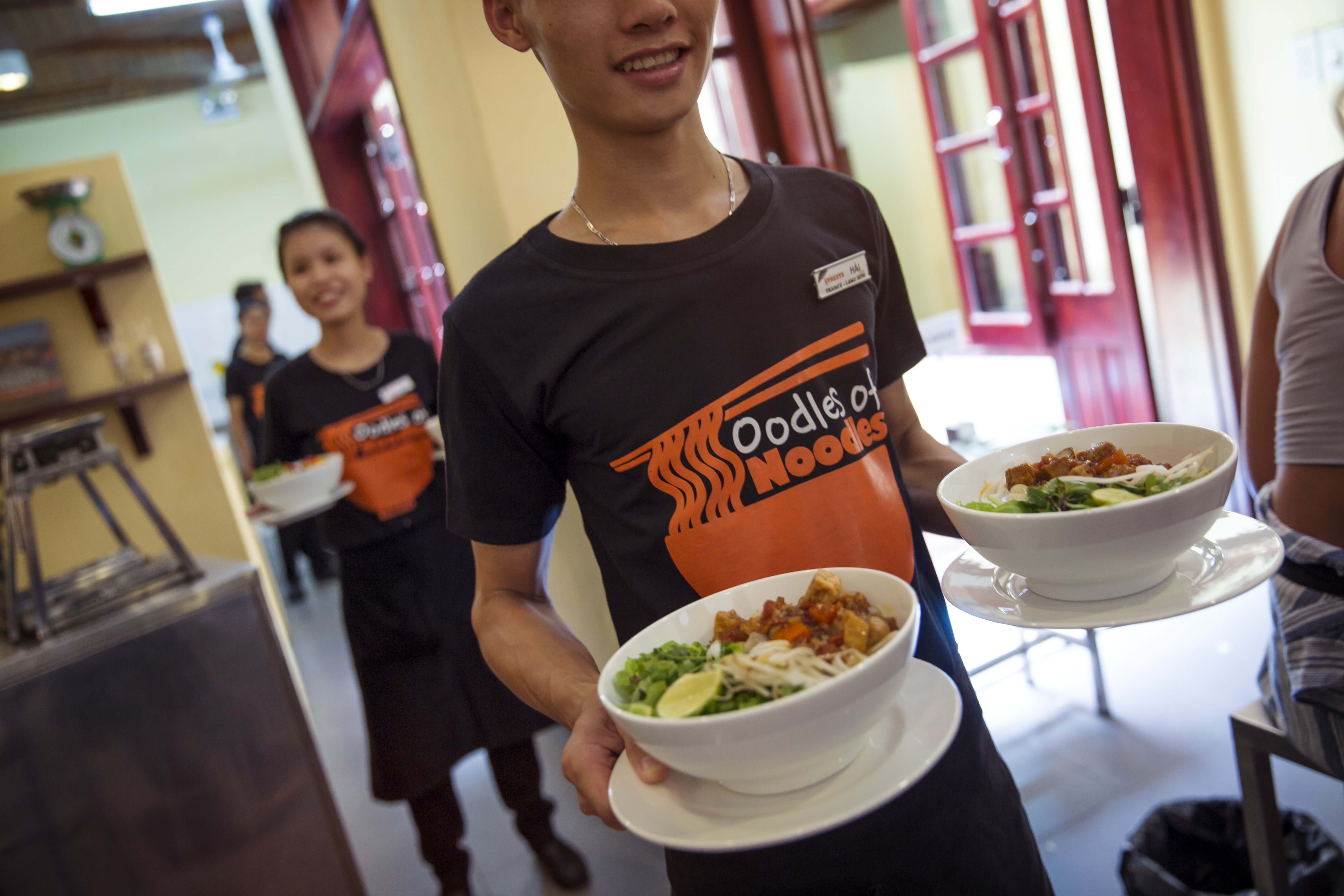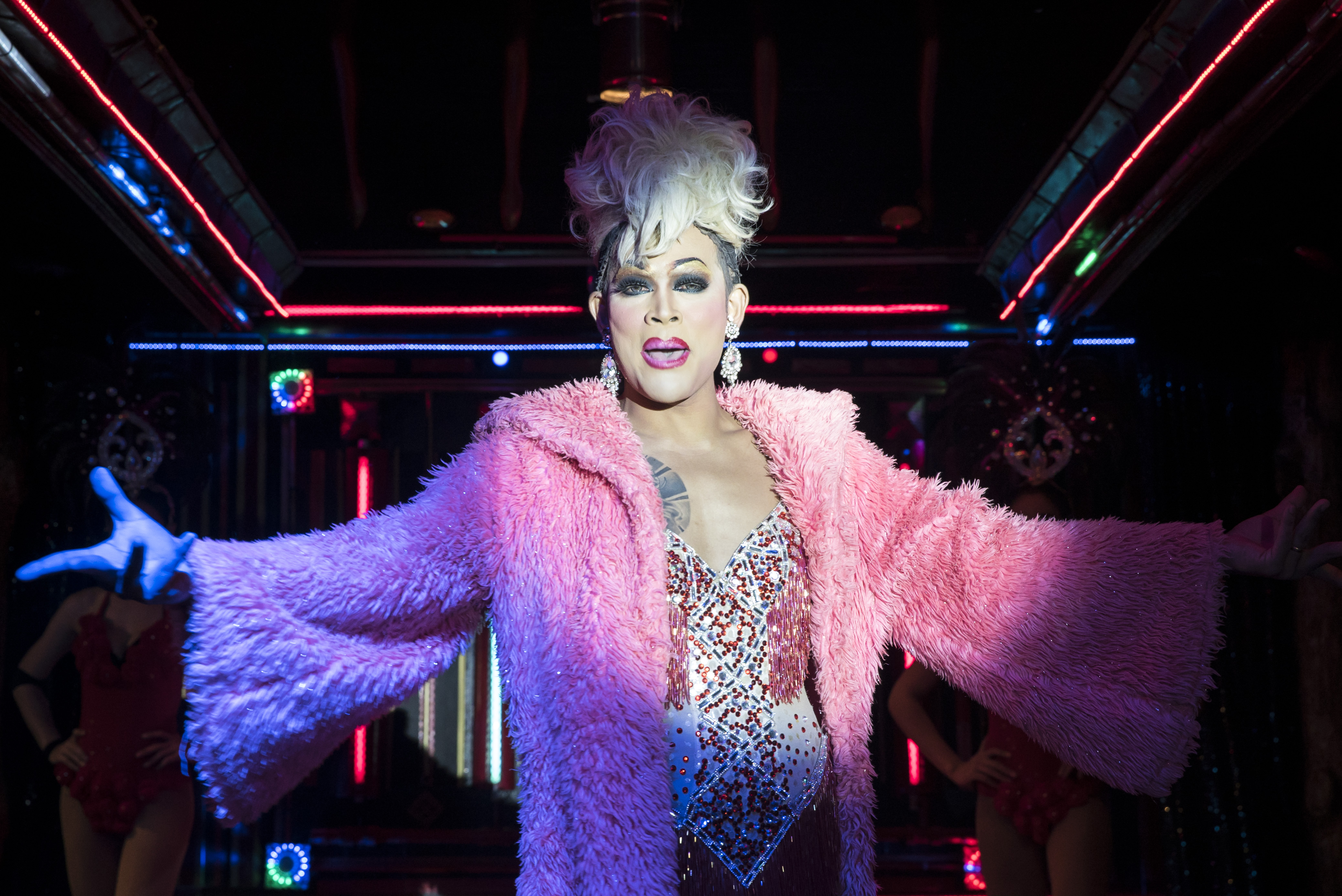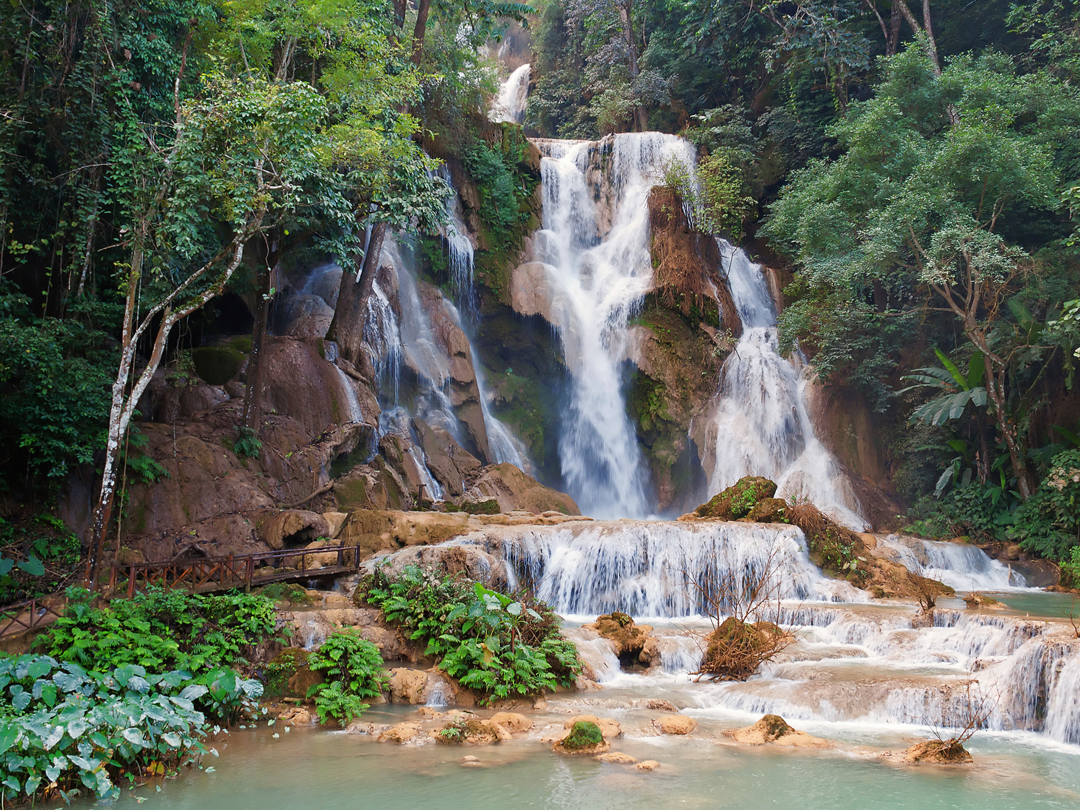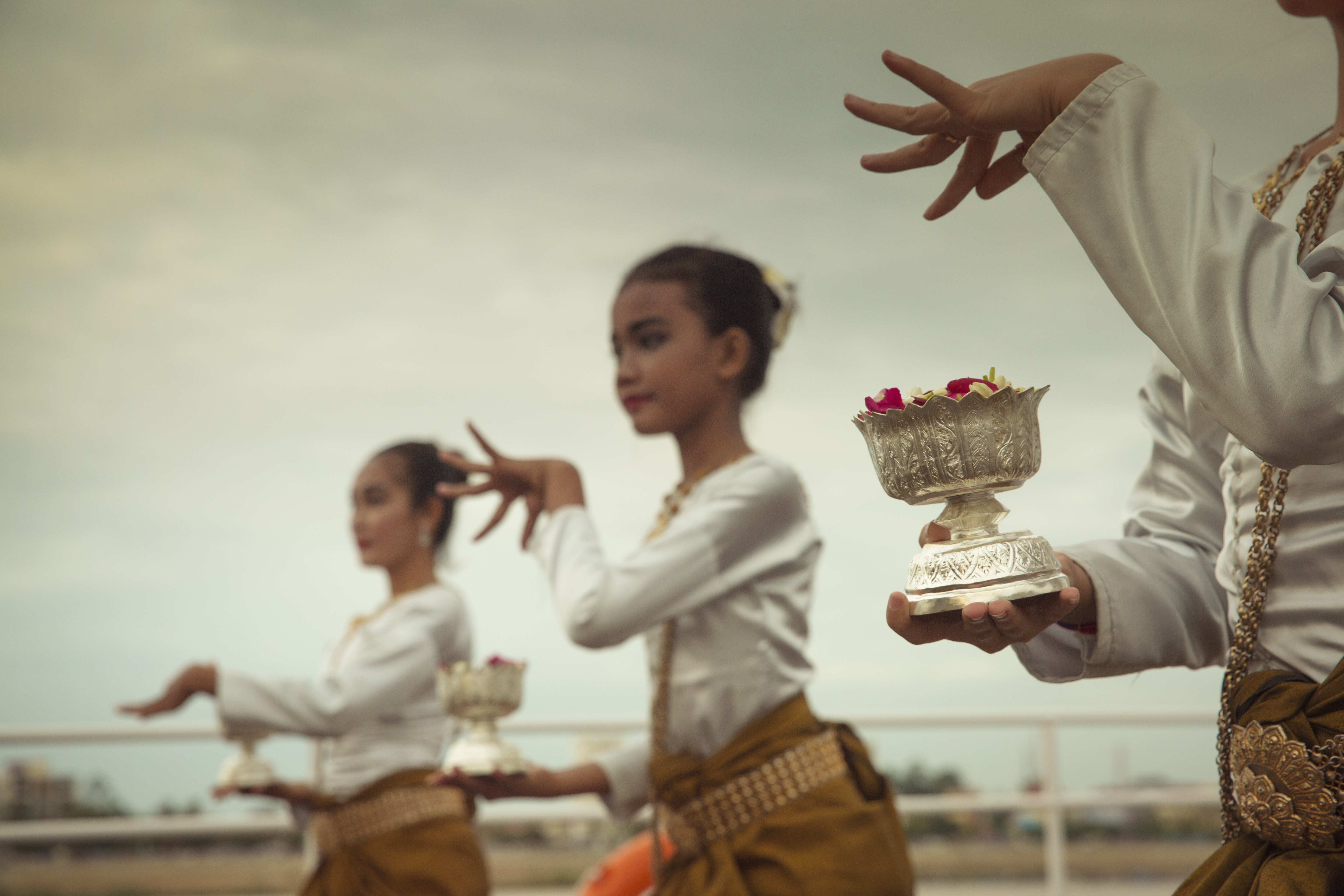 Revel in the majesty of Angkor Wat, trek along the rice paddies in Kengtung, cruise magical Halong Bay, scour markets across five unique countries, explore temples and stupas from ancient times in Myanmar (Burma), learn how to make noodles at a G Adventures-supported enterprise, experience an overnight village homestay along the Mekong Now's the time to explore Thailand, Cambodia, Vietnam, Laos, and Myanmar on your terms with this tour that's affordable for young travellers. Take in the ancient splendour of Angkor Wat, trek to meet hilltribes in Myanmar (Burma), explore underground rivers in Phong Nha, and taste all manners of street food at nearly every stop. Take on the epic, the awe-inspiring, and the endlessly fascinating with this journey that covers it all (with just enough free time to explore in between). It's the perfect snapshot of Southeast Asia for first-time visitors.
Arrive at any time and welcome to Thailand's bustling capital - Bangkok! Get to know your fellow travellers during a private party at the G Adventures Bangkokian house. Pick your favourite Thai drinks and delicacies from street vendors before relaxing in the courtyard over games and endless stories. Cheers to new adventures!
Cross the border from Thailand into Cambodia, your home base for exploring Siem Reap and the incredible Angkor Wat. Taste all manners of salty, sweet, spicy, and sour with a delicious Khmer meal at a restaurant kickstarted by our non-profit partner, Planeterra, or with a local family.
Prefer to plan ahead? Pre-book the "Siem Reap Quad Biking" or "Phare Circus" activities when booking your tour to include one of these exciting activities in your itinerary.
Day 4: Siem Reap/Phnom Penh
Travel to Phnom Penh, Cambodia's busy, alternative capital nestled along the mighty Mekong River. Get your bearings on an orientation walk and spend the rest of the evening at leisure. Capture the light show on the river or mingle in the many artsy cafes.
Spend the day diving deep into Phnom Penh's culture and history. Opt to reflect on one of Cambodia's darkest periods with a visit to the Tuol Sleng Prison and the Killing Fields. Or venture to the Silver Pagoda or Royal Palace for a more peaceful experience. Later, discover the foodie side of this city on a street food crawl.
Day 6: Phnom Penh/Koh Rong
Ride in style to Sihanoukville and board a boat to your own private beach on Koh Rong island. Take the afternoon to taste local seafood, snorkel the coral reefs, or sit back and relax with a drink before hitting the warm waves.
Enjoy your last full day on this pristine island. Do anything you might have missed the day before, like snorkelling, fishing, hiking, or kayaking. Wait 'til after sunset to swim in a sea of blue sparkles caused by phosphorescent plankton. Ooh la la!
Head back to the mainland and journey to Chambok Village where you'll spend the night and get to know the local people over a delicious Cambodian home cooked meal. Immerse yourself in the community and wander around this remote region.
Day 9: Chambok Homestay/Ho Chi Minh City
Cross another border into Vietnam, stopping in the famed Ho Chi Minh City where you'll spend the night at a popular backpackers hostel. Take this chance to visit the Ben Thanh Market for souvenirs and handicrafts before taking in the buzzing nightlife. Choose to venture to one of the many rooftop bars for a panoramic view and live music.
Day 10: Ho Chi Minh City/Nha Trang
Feel the pulse of Vietnam's biggest city on a CEO-led orientation walk, with free time after to double back to your favourite spots. Shop 'til your heart's content, immerse yourself in local culture, or just wander the streets to take in the city's unique vibe. Tonight, catch up on sleep on an overnight train to Nha Trang.
You've arrived! Welcome to the eastern sea. Take this morning to explore local shops and markets, rejuvenate in a therapeutic mud bath, relax on the beach, or visit nearby historical sites before an evening street food crawl.
Day 12: Nha Trang/Da Nang
It's not over yet. There's more free time to explore Nha Trang today, so soak it all in. Then, hop on an overnight train to continue to Hoi An, stopping first in Da Nang for a short transfer.
From Danang, it is only a short drive to the picturesque port town of Hoi An. Once known as Faifo, it was an important trading town with strong south Chinese influence and connections.
Noodles might be fun to eat, but they're even more fun to make. Find out how during a visit to G Adventures-supported Oodles of Noodles. The rest of the day is yours, so see what you can discover. Choose to visit the ancient ruins of My Son, a UNESCO World Heritage Site, or cruise down the Thu Bon River.
Pre-book the "Hue Motorbike Tour" on the checkout page ahead of time to include this speedy activity on your tour.
Your second day in Huế comes with more free time to enjoy the city. In the afternoon, cruise through Vietnam's stunning countryside to the green rocky mountains of Phong Nha-Kẻ Bàng National Park.
It's time to head underground to explore the chilling caves of Phong Nha-Kẻ Bàng National Park, where the oldest karst mountains and longest cave in Asia are found. Then it's an overnight train to Hanoi.
After arriving in Hanoi, the bustling capital of Vietnam, take a private bus to the iconic Halong Bay for a seafood lunch cruise and cave exploring. Be sure to charge your camera so you can grab a shot truly worth sharing!
Day 19: Ha Long Bay/Hanoi
Interested in local cuisine? Opt to pre-book the "Hanoi Foodie Culture Tour" activity on the checkout page ahead of time, to include this yum on your tour.
Explore a bit of Hanoi in the morning before an afternoon flight to Vientiane, the capital of Laos. There is a wealth of cultural delights to discover - on foot, by bicycle or, for the less energetic, by tuk-tuk. Visit Laos' most important national monument, Phat That Luang, or meander down the dusty riverside tracks to find villages full of friendly people, dogs, and chickens. A visit to Vientiane's vibrant, colourful morning market (which incidentally is open all day!) is worthwhile, to find plenty of local treasures. A great way to round off the day is to enjoy a spectacular sunset over the Mekong.
Day 21: Vientiane/Vang Vieng
Find a bit of peace partway through your trip with a visit north to Vang Vieng, a small town nestled among striking limestone karsts and the Song River. Take a guided hike to Pha Ngeun, the town's highest viewpoint, for incredible views of the valley — no filter necessary. This evening, enjoy a drink on us to celebrate new adventures with new friends. Cheers to keeping life exciting!
Pre-book the "Vang Vieng Adrenaline Bundle" on the checkout page ahead of time to include this excitement on your tour.
Day 23: Vang Vieng/Luang Prabang
Continue to colourful Luang Prabang and make your first acquaintance with this ancient city during an afternoon orientation walk. Afterward, embark on a short trek up sacred Mount Phousi, climbing the stone stairs with scaly golden handrails, past the monks quarters and Buddha's footprint cave, to reach the temple at the top - Wat Phousi. Enjoy a 360-degree view of the sun setting upon Luang Prabang and the Mekong River. Descend into the bustling night markets.
Skip sleeping in to watch the monks walk through town before dawn. Dressed in saffron robes, they receive daily alms from local residents. Then, visit the Kuang Si waterfalls on a guided excursion before free time in the evening. Traditional Laotian culture involves giving daily alms to monks. Monks are only allowed to eat food which has been donated to them before noon. Should you rise early, you'll get to watch one of the most important religious ceremonies in Laos.
Day 25: Luang Prabang/Pak Beng
The Mekong never looked so welcoming. Board a long, cozy houseboat that will take you on a two-day journey up the Mekong River en route to Chiang Khong in Thailand. Today, cruise to a village homestay for the night, experience a Baci welcome ceremony, and enjoy dinner with your hosts.
Day 26: Pak Beng/Chiang Khong
New day, same magnificent Mekong. Today's your second travel day, where you'll cross into Thailand arriving in Chiang Khong by the later afternoon. Sit back, relax, keep your eyes peeled for wildlife, and enjoy the scenic ride.
Day 27: Chiang Khong/Chiang Mai
Take in the rolling countryside views on the drive to Chiang Mai nestled alongside Thailand's northern mountains. Spend the afternoon getting to know this peaceful city known for traditional markets and glorious temples. Choose to visit Doi Suthep, catch a Thai boxing match, cycle around, or grab a bargain at the famous night market.
Enjoy a free day to explore. Opt to visit Doi Suthep temple, catch a Thai boxing match, or grab a bargain at the famous night market.
Day 29: Chiang Mai/Kengtung
Cross the border into Myanmar (Burma) before heading to Kengtung, a remote inland town nestled by lush hilly country. This evening, watch the sun set on Naung Tung Lake and have a relaxing night to conserve energy for your hike tomorrow.
Find peace among the rice paddies and rolling hills on an included trek to meet hilltribe communities in the countryside. Savour a taste of Shan khao swè, a traditional Burmese rice noodle dish that's full of local flavour.
Day 31: Kengtung/Inle Lake
During your free morning, grab a bite at Kyaing Tong Market. This lively market is host to colourful local produce and delicious food stalls. Later this afternoon, fly to Inle, a serene lake dotted with temples and floating villages.
Stretch out your legs a bit — it's another day on Inle Lake. Choose between taking a bike around the lake or up to the local winery, taking a cooking class, or touring the lake by boat to take a closer look at the floating villages and gardens.
Take your time to unwind with your final day on Inle Lake. Admire the pagodas and monasteries or lay back and watch the fishermen with their unique techniques. Later, hop on an overnight bus and wake up in the temple town of Bagan, a UNESCO World Heritage Site.
Start your day with some serenity during a tour of the mesmerizing Sunrise Temple. See the ancient site's ornate pagodas brighten up with the glow of the sun for that envy-worthy Insta shot. The rest of the day is yours to enjoy as you wish.
If you're visiting between October to March and have always dreamed about floating in a hot air balloon, pre-booking the "Balloons Over Bagan" activity to include this exciting experience on your tour.
Begin your final day in Bagan with an included breakfast at Sanon, a G Adventures-supported restaurant and culinary school. Afterward, travel to Mandalay - a cultural capital on the Irrawaddy River. The day is yours: you can climb Mandalay Hill, visit the Golden Monastery, or end the day by watching the sunset at U Bein Bridge.
Your last free day in Mandalay is full of options. Check out Mandalay's ancient temples, the nearby royal capital of Amarapura, or the world's longest teak bridge. Visit the nearby market for local eats and enjoy your accommodation's rooftop restaurant for those unforgettable city views. This evening, board an overnight bus and head south to Yangon.
Get to know Yangon, Myanmar's largest city, on an orientation walk. Spend the rest of the day exploring. Choose to visit the incredible, gold-plated Shwedagon Pagoda for the perfect photo op or have a picnic on Kandawgyi Lake. Tonight, immerse yourself in the nightlife and enjoy a drink on us to celebrate all the life-changing adventures you've just shared with newfound friends.
Continue exploring the country's former capital on this free day or lounge around with delicious local delicacies recovering from last nights festivities. Head to the temple with an intricate reclining Buddha statue or feed the catfish at Yangon Lake. The day is yours!
Fly back to Thailand and land in the booming capital - Bangkok! Take in this massive metropolis and wander through the ornate temples and towering buildings. Make the most of your last evening with fellow travellers and be sure to end this amazing journey with a bang(kok)!
Today is departure day, but do not fret! There is no such thing as goodbye, only until next time. Be sure to sneak in some last-minute photos and exchange social medias before heading on your way. Depart at any time.
Your G for Good Moment: Local Khmer Meal, Siem Reap Your G for Good Moment: Oodles of Noodles Demonstration and Lunch, Hoi An Your G for Good Moment: Mekong River Homestay & Baci Ceremony, Muang Pakbèng Your G for Good Moment: Meal at Sanon Restaurant and Culinary Training School, Bagan Your Welcome Moment: Meet Your CEO and Group Your First Night Out Moment: Connect With New Friends Your Big Night Out Moment: Glow Paint Party, Siem Reap Your Discover Moment: Phnom Penh Your Local Living Moment: Home Meal, Chambok Your Discover Moment: Ho Chi Minh City Your Big Night Out Moment: Reminisce Riverside, Hoi An Your Big Night Out Moment: Vang Vieng Nightlife, Vang Vieng Your Discover Moment: Luang Prabang Your Discover Moment: Chiang Mai Your Big Night Out Moment: Celebrate New Adventures, Yangon. Guided tour of Angkor Wat temple complex. Halong Bay boat cruise with lunch. Guided hike for sunset visit to Wat Phousi and waterfall excursion (Vang Vieng, Luang Prabang). Slow boat up the Mekong. Trekking excursion (Kengtung). Sunrise temple tour (Bagan). Orientation walks in Ho Chi Minh City, Hoi An, Hanoi, Phnom Penh, Luang Prabang, and Yangon. Two street food crawls in different cities. Internal flights. All transport between destinations and to/from included activities.
Meals //= ArrayHelper::getValue($detail, 'description') ?>
Eating is a big part of traveling. Travelling with G Adventures you experience the vast array of wonderful food that is available out in the world. Generally meals are not included in the trip price when there is a choice of eating options, to give you the maximum flexibility in deciding where, what and with whom to eat. It also gives you more budgeting flexibility, though generally food is cheap. Our groups tend to eat together to enable you to taste a larger variety of dishes and enjoy each other's company. There is no obligation to do this though. Your CEO will be able to suggest favourite restaurants during your trip. Included breakfasts will usually be asian style consisting of noodles or congee (rice porridge) or bread and eggs. Vegetarians will be able to find a range of different foods, although in some areas the choice maybe limited. While trekking in remote regions food is included, plentiful and made of fresh local ingredients. For all trips please refer to the meals included and budget information for included meals and meal budgets.
Transport //= ArrayHelper::getValue($detail, 'description') ?>
All local flights are included in the cost of your tour unless otherwise noted. It is important that we have your passport information at the time of booking in order to process these tickets. Internal flight tickets are issued locally and will be given to you prior to the flight departure.
Accommodation //= ArrayHelper::getValue($detail, 'description') ?>
A variety of styles of hotels/guesthouses are used on this trip. In many instances they might not be like what you are used to back home as service and efficiency can vary. In some areas we stay in simple local guest houses in stunning locations - rooms are small and simple and there may only be shared toilet facilities and showers. Mekong River Homestay: Typically, the group is divided into two or more houses (depending on group size) in close proximity to each other. Sleeping arrangements are multi-share in the central living area of the homes – mattresses, blankets, pillows, and mosquito nets are provided. Bathroom facilities are shared. Multi-share Accommodation: Multi-share same-sex accommodation is used on this tour, as such, if you are travelling with someone of a different gender you will not be in the same room. For private accommodation please see tours in our Classic Travel Style. Chambok Homestay: This location has basic facilities including a squat toilet and douse shower (showering with a bucket)
Activities //= ArrayHelper::getValue($detail, 'description') ?>
Revel in the majesty of Angkor Wat, trek along the rice paddies in Kengtung, cruise magical Halong Bay, scour markets across five unique countries, explore temples and stupas from ancient times in Myanmar (Burma), learn how to make noodles at a G Adventures-supported enterprise, experience an overnight village homestay along the Mekong
Group Size //= ArrayHelper::getValue($detail, 'description') ?>
Indochina In-Depth: Temples & Teal Water
START
Duration
end
seats left
savings
price
Load More
Currency Conversion Help
To convert our prices, select a currency from the drop-down. We will show you the estimated price in your selected currency based on our most recent available exchange rate. Although you are able to view the currency of your choice, your card will be charged in GBP (with the exception of some Low Cost Carrier flights and some hotels). Final conversion rates to your local currency will be performed by your credit card issuer, and may differ from the estimates shown. Some banks may impose fees for cross-border transactions. Check with your credit card issuer to see if fees apply.