Ask a question
Download Brochure
Youth
Garden Route Adventure
Youth
Garden Route Adventure
Youth
Garden Route Adventure
Youth
Garden Route Adventure
Youth
Garden Route Adventure
Youth
Garden Route Adventure
Youth
Garden Route Adventure
Youth
Garden Route Adventure
Youth
Garden Route Adventure
Youth
Garden Route Adventure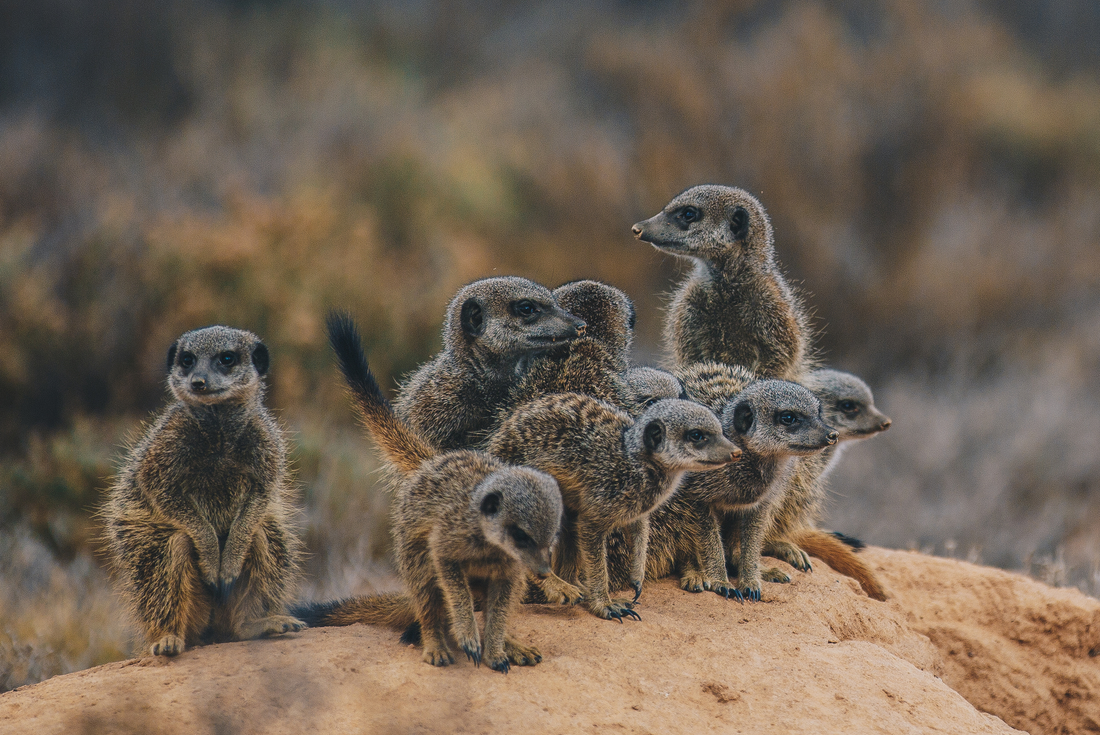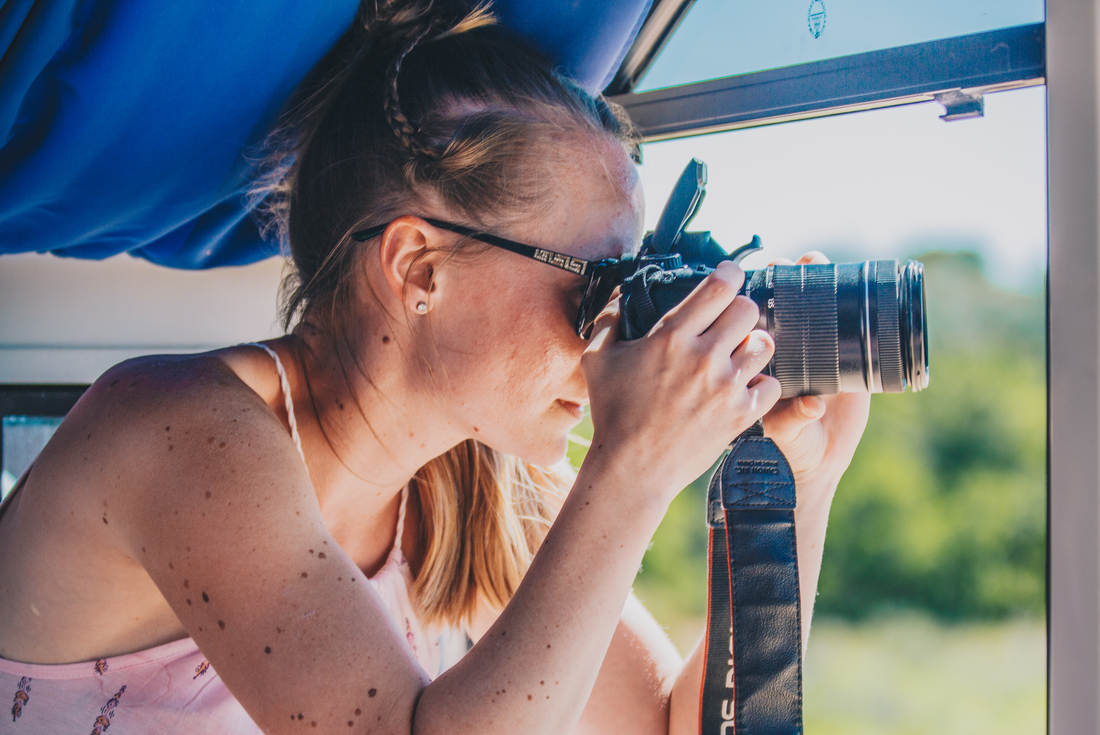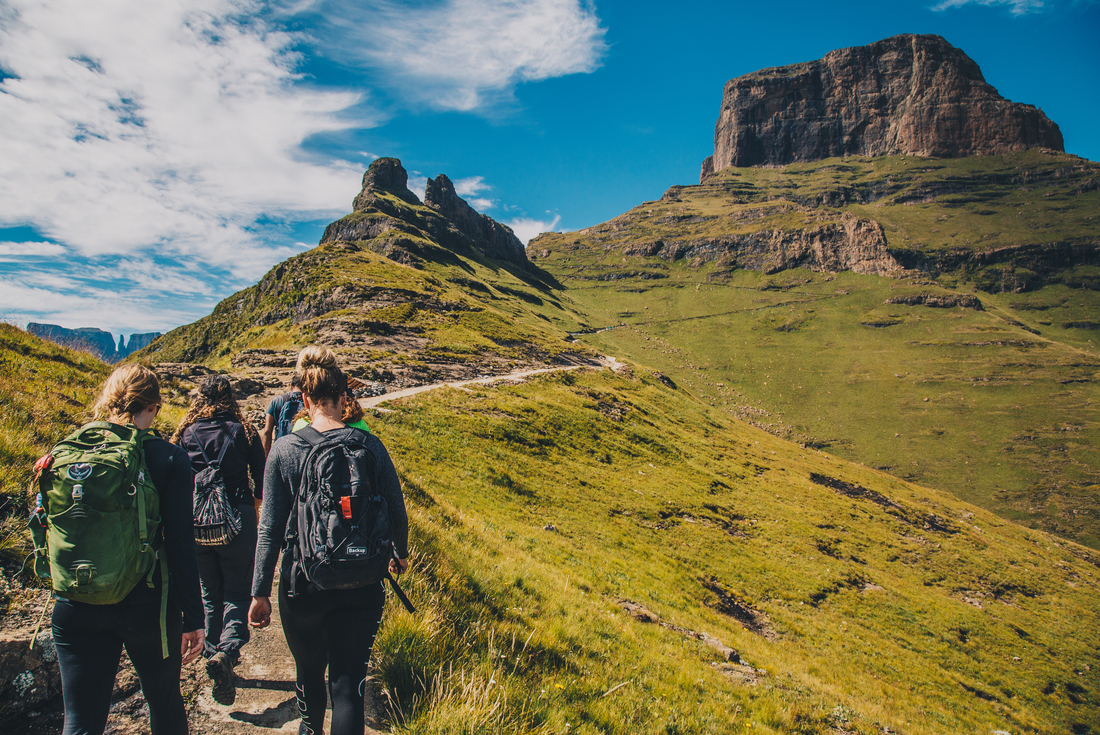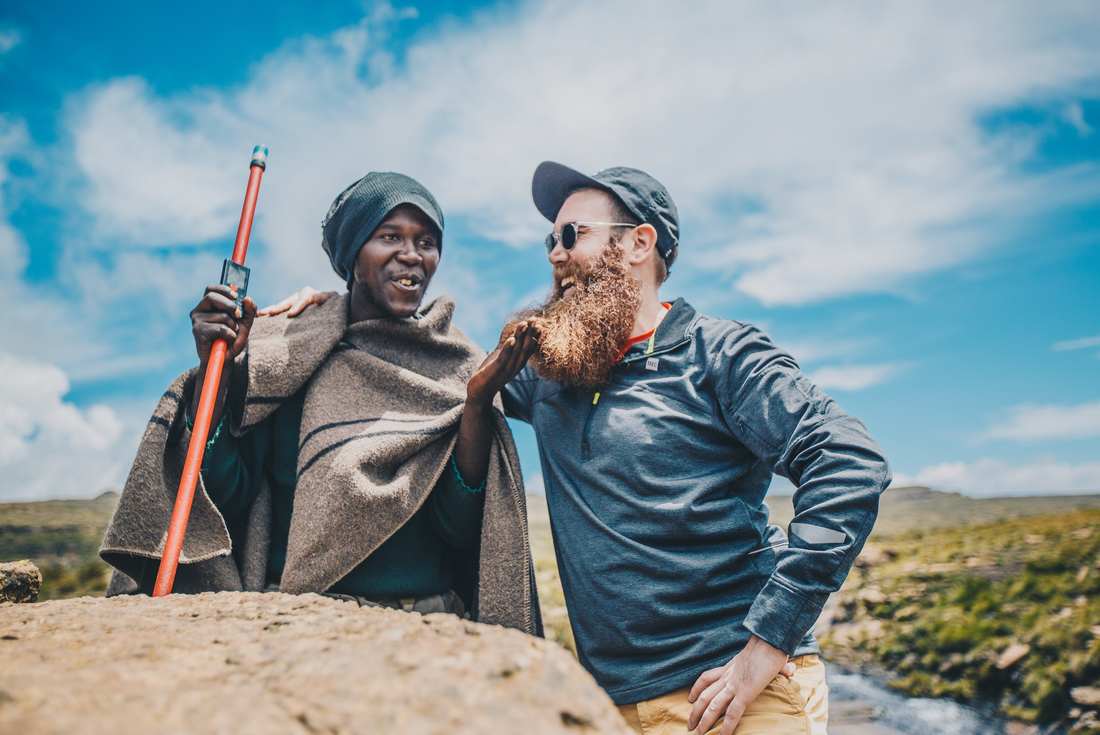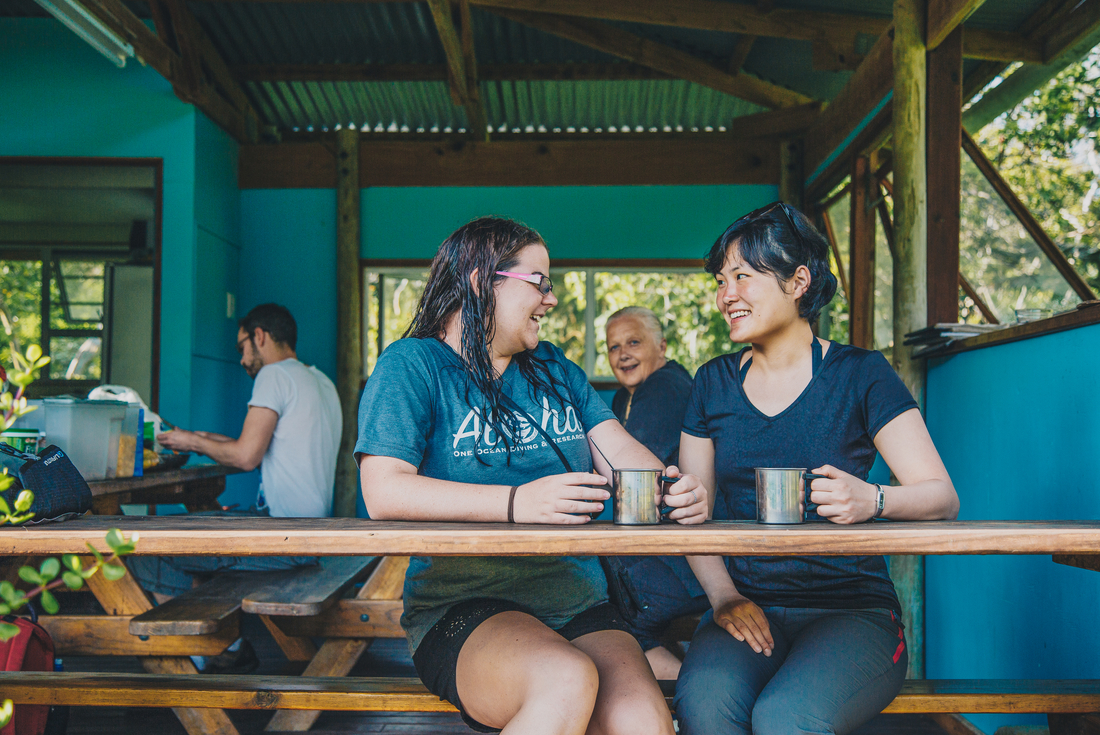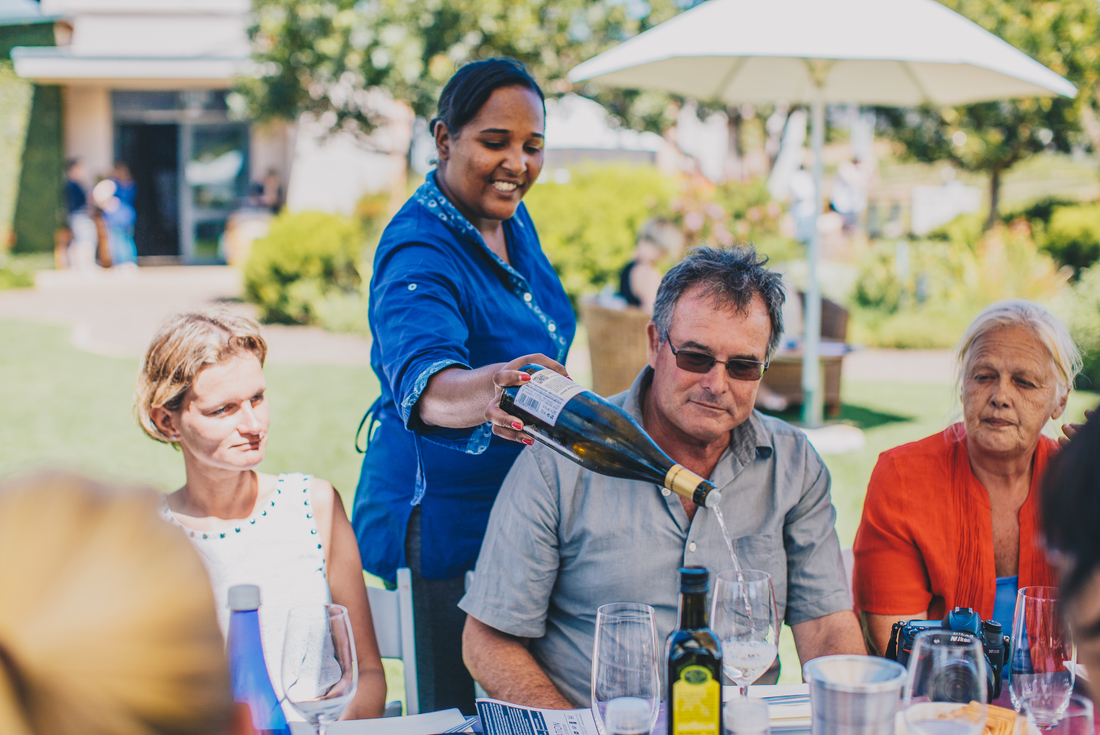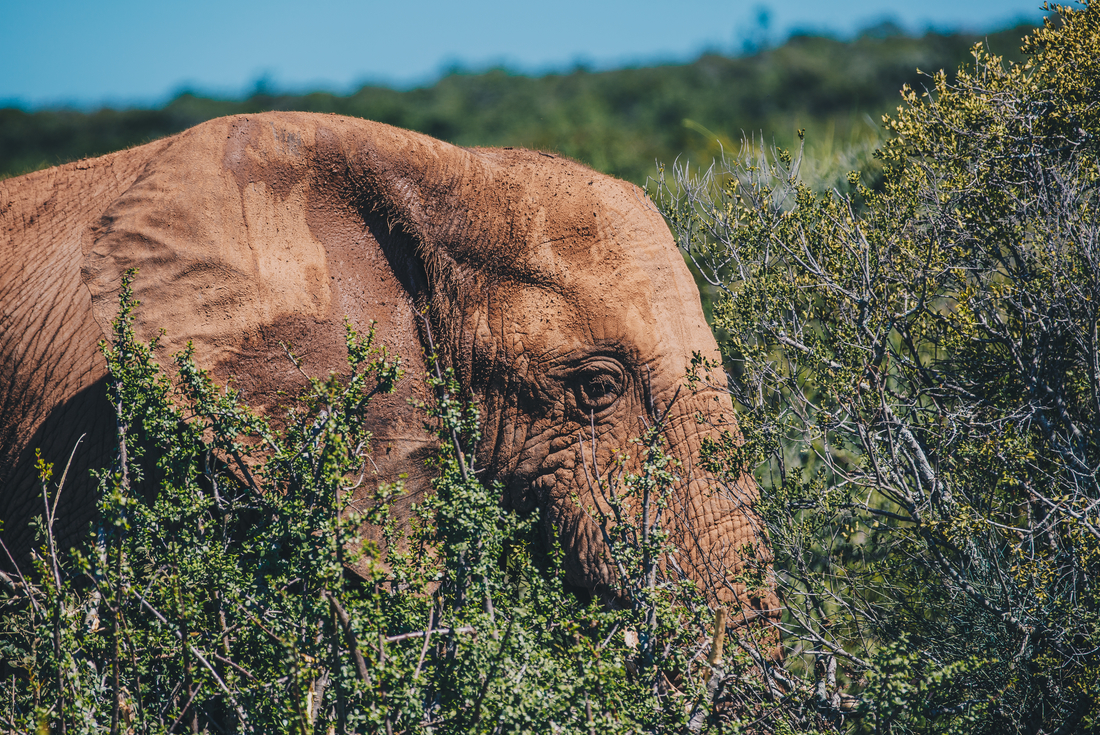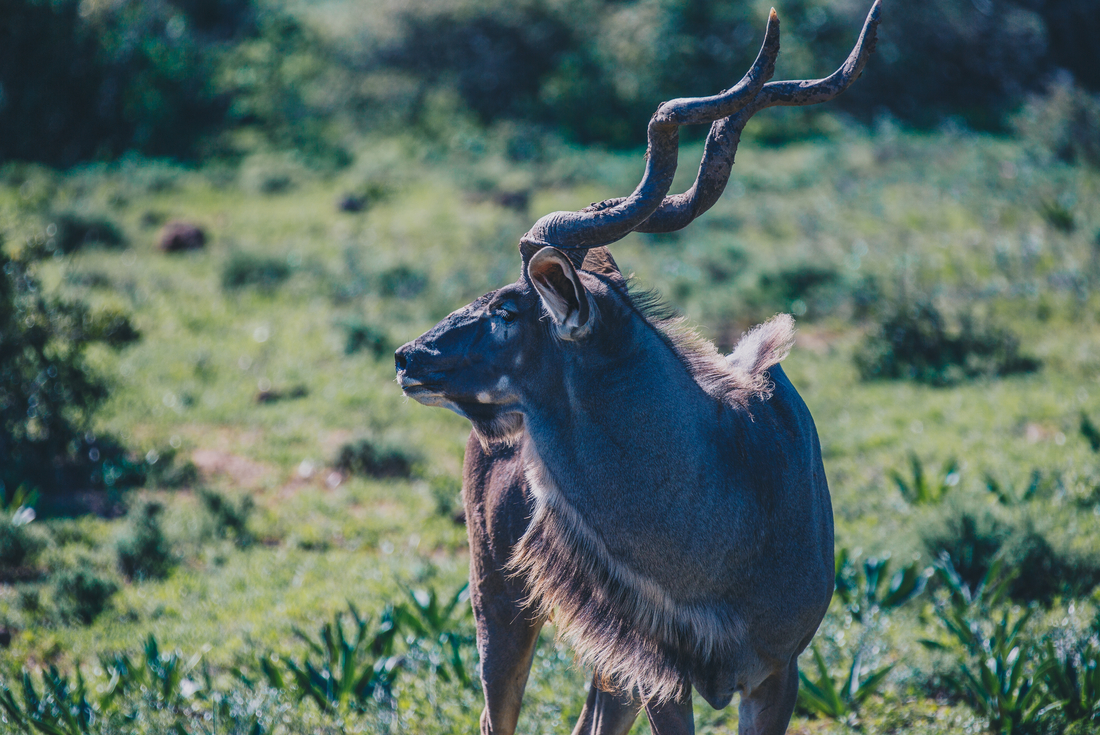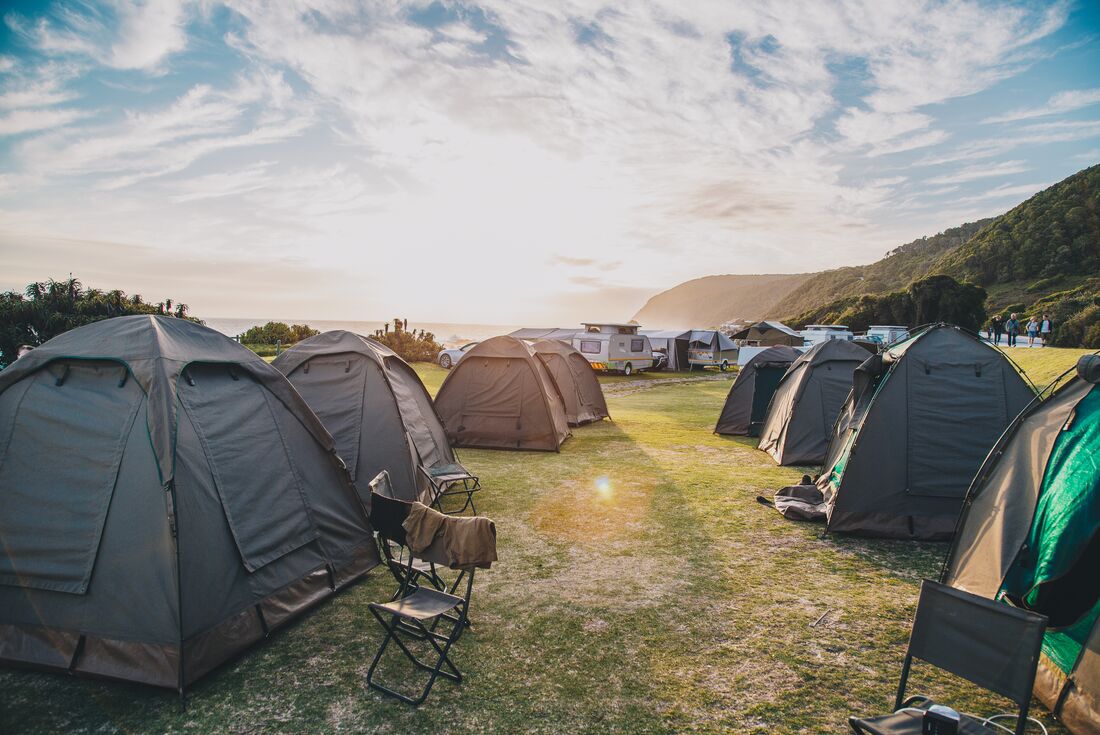 Whether it's searching for gentle giants on a game drive through Addo Elephant National Park or hiking past antelope in Bontebok National Park, there's no shortage of wildlife spotting on this adventure.
Embark on a half-day guided walk in the mighty Drakensburg Range – one of many spectacular hikes along the Garden Route that you can choose to discover in your free time.
Rise early with your small group to watch wild meerkats wake and warm in the morning sun, before continuing south to Swellendam – South Africa's third-oldest town.
Cruise the classic R320 route – stopping by a couple of wineries for local tastings – en route to South Africa's southernmost point at Cape Agulhus.
As you tour the Wild Coast, stop by South Africa's Xhosa community for an afternoon spent with a local guide, learning about enduring customs and cultures in this tribal group.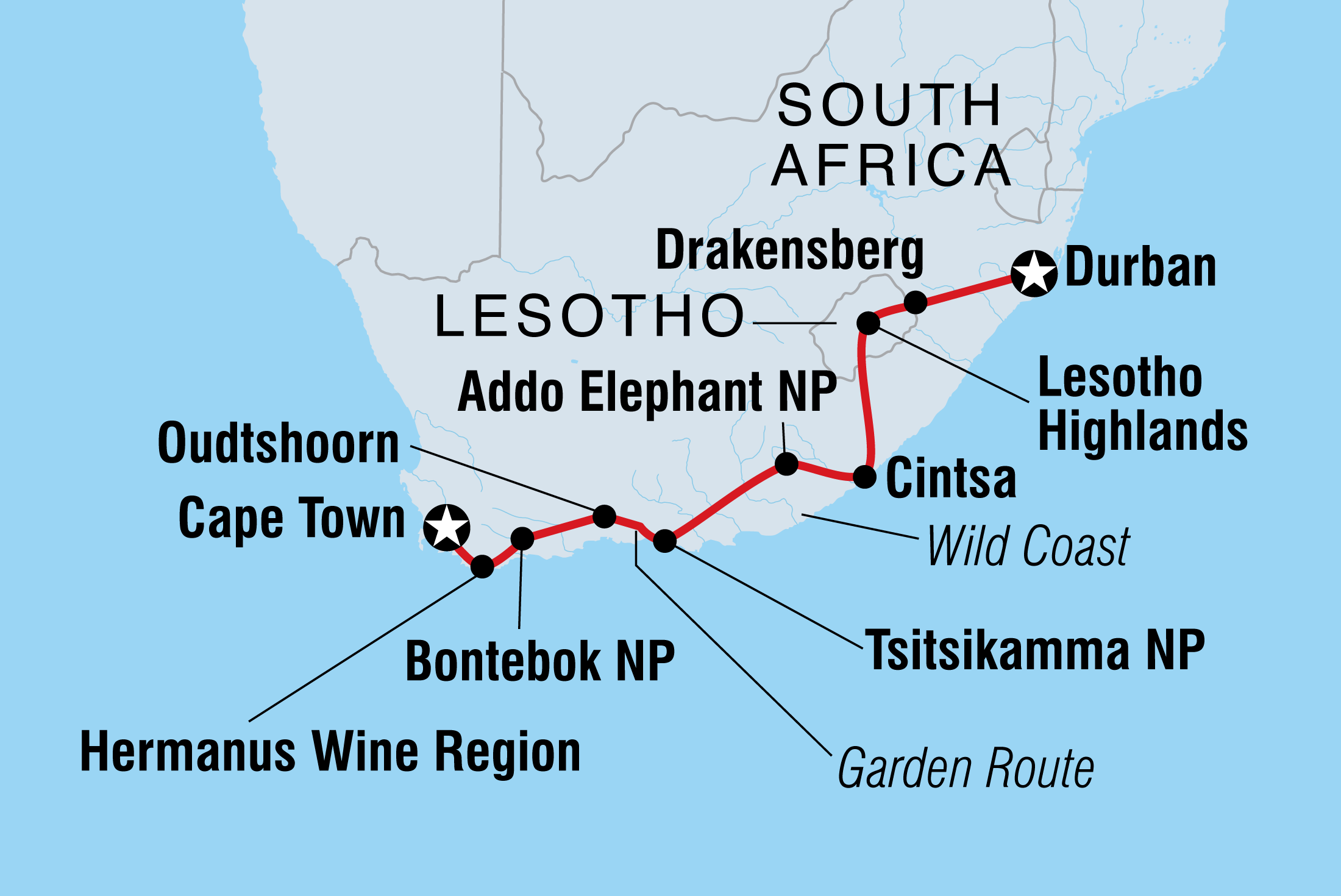 Follow the coastal trail to Cape Town on an adventurous 14-day Lonely Planet Experience along the Garden Route and Wild Coast of South Africa. Hit up all the region's hotspots – elephant spotting in Addo Elephant National Park, wine tasting in the Hermanus Wine Region, hiking in the Lesotho Highlands, meeting local Xhosa communities in Cintsa, and wildlife viewing in Tsitsikamma and Bontebok national parks. Get a sprinkling of safaris thrown in with wine tasting and fig farming, creating a whole South African smorgasbord. When will you sample the local delights?
Sawubona! Welcome to South Africa. Your adventure begins with a welcome meeting at 6 pm this evening. If you arrive early, why not get out and explore Durban – teeming with golden, sandy beaches and glitzy nightlife. The Golden Mile is an essential spot – a stretch of fine sands bordered by rolling surf on one side and an attractive beachfront of skate parks, restaurants and cafes on the other. For dinner, perhaps grab your group and head to Florida Road for traditional Bunny Chow or some fresh seafood – your group leader will be able to recommend their favourite spots.
Leave Durban and travel inland towards the majestic Drakensberg mountain range (approximately 5–6 hours). Stop along the way at the Nelson Mandela Capture Site and learn of the history of this great man. Then stretch your legs on a short hike along the Drakensberg mountain chain. Home to an amazing array of flora and fauna, Drakensberg is Southern Africa's highest range – sitting at 3482 metres – and forms part of the border between South Africa and Lesotho. The range is often referred to locally as the Barrier of Spears or the Dragon Mountains. Your accommodation here is in twin rooms with an ensuite at a unique backpacker lodge in Drakensberg. After you've settled in, enjoy a drink with your travel group in the thatched-loft lounge room, where there's a book-swap and internet facilities. You'll also be able to check out the onsite pool, jacuzzi, barbeque, fire pit and wi-fi.
Enjoy free time to go hiking through this incredible mountain range. It's up to you how much time you spend exploring. Feel free to take a short hike for an hour or so, or perhaps challenge yourself by booking into a full-day hike with a local guide. This is a great chance to learn more about the region from a local as you walk along. Regardless of your level of hiking or exploring today, there are sure to be some amazing views and excellent photo opportunities.
Leaving Drakensberg behind, head into the mountain kingdom of Lesotho (approximately 7–8 hours). Nestled like a small island in the middle of South Africa, Lesotho is commonly known as the 'Kingdom in the Sky' and has beautiful mountain ranges and endless hiking trails. Generally, the border crossing into Lesotho is quite smooth, but you may experience some delays, depending on the time of year. Drive past the Golden Gate Highlands National Park which is famous for its extraordinary sandstone rock formations. The park is also home to elands, zebras, mongooses and hundreds of bird species – keep your eyes peeled along the way.
Today you'll have a variety of hikes to choose from. The Lesotho Highlands offer excellent hiking for all levels of skill, so depending on your experience and level of fitness, you should be able to choose one that allows you to get the most out of these stunning landscapes.
Head to the stunning Wild Coast of South Africa and the charming little coastal town of Cintsa (approximately 10–12 hours). Cintsa and its surrounding region are home to Xhosa communities, whose lifestyle is deeply rooted in tribal traditions and customs. You'll soon discover that these warm and friendly people can provide you an insight into their enduring cultures. Arriving in the late afternoon, you will have time to relax and freshen up before an optional group dinner.
Enjoy some free time to explore the town, relax on the stunning beaches or book one of the many optional activities on offer. You might like to go hiking or mountain biking in the hinterland, hire a canoe to explore the Cintsa River or book in for surfing lesson! Be sure to check in with your group leader to get their recommendations. You can even whip out your Lonely Planet app and see what else there is to do at this coastal hotspot.
Day 8: Addo Elephant National Park
Travel on to Addo Elephant National Park (approximately 7–8 hours). Addo Elephant National Park was created in 1931 to protect the region's eleven remaining elephants and is a true success story in conservation. Today there are over 450 elephants in the park, as well as Cape buffalo, black rhinos, all kinds of antelopes and even the unique flightless dung beetle. On arrival, you'll take an afternoon game drive with your group and try to spot some of these resident creatures, among others, from your truck.
Day 9: Garden Route / Tsitsikamma National Park
Wake early and enjoy another game drive in Addo Elephant National Park in an overland vehicle. Afterwards, begin your journey along the Garden Route, the first stop being Tsitsikamma National Park (approximately 4–5 hours). Steep ancient forests meet the breakers of the Indian Ocean at this park, protecting both land and sea. It's a spectacular place for walking and viewing wildlife. Your group leader will take you to a local activity centre where a range of activities will be on offer, some of which you may like to book for your free day tomorrow.
Day 10: Tsitsikamma National Park
With another day in Tsitsikamma, you'll have more time to explore this magnificent national park. Cape clawless otters, dolphins, tortoises and southern right whales (depending on the season) are all visitors here, along with baboons, monkeys and a heap of birdlife. See how many of them you can spot on a range of hiking trails, including those to the Stormsriver Mouth and waterfalls.
Day 11: Garden Route / Oudtshoorn
Head out across the arid Karoo region bound for Oudtshoorn (approximately 4–5 hours). Stop off on the way at Knysna to stretch your legs and explore this hamlet with a gorgeous lagoon. Next stop is Weltevrede Fig Farm where you learn how to farm, dry and preserve figs. A short drive then takes you to the Cango Caves, where you'll have time to explore the weird and wonderful rock formations – one is 'Cleopatra's Needle', standing at 29 feet high and at least 150,000 years old. Your local guide will give you all the ins-and-outs of their formation and history. Continue on to Oudtshoorn, known as the ostrich capital of the world. At the turn of the 20th century, it was full of 'feather barons' that grew rich from the popularity of ostrich feathers.
Day 12: Bontebok National Park
Rise and shine very early this morning to spend some time with wild meerkats, part of the so-called Shy 5. Head to their burrow, pull up a chair and sip coffee while the sun comes up and the meerkats climb out into the sunshine. You'll have time to watch these habituated wild animals, which are never fed or handled by humans, go about their daily routine of foraging and frolicking. Then travel onto Bontebok National Park (approximately 3-4 hours) – the smallest of South Africa's 18 national parks and named after its unusually marked antelopes. Drive towards Swellendam, through towering mountain passes and crossing some of the most beautiful and rugged scenery around. On arrival, take an leader-led orientation walk, perhaps grabbing some lunch afterwards. Swellendam, South Africa's third-oldest town, has over 50 provincial heritage sites. After lunch take the short drive to set up camp in Bontebok, with the remainder of the afternoon to hike one of the three nature-hiking trails, all starting and ending in the rest camp area. Trail maps are available at the campsite.
Day 13: Cape Agulhas / R320 Winery Route / Hermanus
Get up early this morning for your journey to Africa's southernmost point – Cape Agulhus (approximately 5 hours). You'll travel along the famous R320 winery route, visiting two or three wineries along the way, before heading onto the beach side town of Hermanus. This region is highly influenced by the cooling Atlantic Ocean that sweeps up past Cape Town and brings with it a nice breeze that cools down the grapes that are grown here. The predominant local grape varieties are French, German and northern Italian – such as Sauvignon Blanc, Chardonnay, Pinot Noir, Shiraz, Mourvedre, Merlot, Cabernet Sauvignon and Pinotage.
Enjoy the beautiful surroundings of Hermanus, perhaps with a walk from Grotto Beach along the cliff and beach path or along the local shopping strip. Afterwards, drive back to Cape Town via the scenic bay route (approximately 4 hours). With its stunning coastline, dramatic surrounding mountains and modern cityscape, Cape Town is one of Africa's most appealing cities. It's a great place to end your trip, with vineyards, adventure activities and plenty of good restaurants and cafes at your doorstep. You'll be dropped at the centrally located hotel in Cape Town at approximately 3 pm if your group doesn't encounter any delays. With no activities planned after arriving in Cape Town, you are free to leave at any time.
Food //= ArrayHelper::getValue($detail, 'description') ?>
By travelling on an Overland trip you have chosen a participation camping tour. This means that you will be helping your cook prepare meals for the group. You may also get the chance to help with the shopping. Your cook will come up with meal ideas and quantities needed for large groups. Participating in the camp is usually done on a duty roster system with group of 5 or 6 people (depending on group size) having a different camp job each day. If you have any dietary requirements please tell us at the time of booking, and also remind your crew at your welcome meeting. A typical camp breakfast might be toast with spreads, cereal, something hot such as eggs or pancakes, as well as tea and coffee. Lunch is almost always a sandwich with healthy salad and assorted fillings, sometimes with fruit to follow. On occasion there will be the opportunity to buy your lunch to allow you try the local cuisine or provide some variety to sandwiches. Dinner might be a BBQ, rice dish or pasta dish and there is always the chance to try some African food such as ugali and stew. Your overland truck has a tank of treated water that is safe to drink. Your crew will use this to cook and provide cordial at meal times. Please do not hesitate to use this water to minimise the consumption of plastic water bottles. Soft drinks and alcoholic beverages are not part of included meals. One thing is sure - you definitely won't go hungry or lose weight on your safari! When you aren't camping you will have the freedom to decide where, what and with whom you eat.
Accommodation //= ArrayHelper::getValue($detail, 'description') ?>
Accommodation on this trip is mainly in two-person canvas dome tents with camping mattresses supplied. The type and variety of accommodation is determined by conditions on each of our routes. Each route is different - on some we use a mixture of campsites and wild camps; on others we also use hotels. In Africa it's not usually practical to camp when staying in towns and cities so we use hotel accommodation and eat out in local restaurants. There may be the occasional night stop, when we stay in the grounds of a hotel or at a campsite which may also have rooms/cabins available. In this case there may be a choice of camping or upgrading to a room. Rooms cost approximately USD60-120 per room per night for a twin room and cannot be pre-booked. Standards of these rooms vary greatly and we recommend viewing the room before purchasing the nights accommodation. The day by day itinerary advises when upgrades may be possible (subject to availability). Keep in mind that if we are staying in dormitory accommodation, you may have to share with other passengers or be split into same sex rooms. Campsites do have facilities but they usually aren't to the same standard you would find in western countries. For example the bathroom facilities can be very basic. There is rarely toilet paper provided and shower facilities can be as simple as a hose pipe spurting out cold water. Wild camps have no facilities at all. At times there may be spare tents in the vehicles. Unfortunately these cannot be used without purchase of a single supplement. This is to ensure the tents avoid wear and tear, or are clean and ready for the customers arriving on the next section of the trip.
Transport //= ArrayHelper::getValue($detail, 'description') ?>
Our trucks are purpose-built, self contained safari vehicles. Our fleet of vehicles varies depending on your group size, trip route and style. In Southern Africa some departures may use vans and luggage trailers subject to group size and vehicle availability. It is also important to note that our overland vehicles are not air-conditioned, but all vehicles have windows that can be opened to allow for fresh air. There are many early starts with long hours spent driving on rough roads on all African itineraries. While most people love the chance to watch the changing landscape and daily village life, feedback shows that long periods of inactivity does not appeal to all clients. We provide the approximate distance covered each day and how many hours this normally takes to drive so that you can choose the safari experience that is right for you. African conditions are extremely tough on vehicles. While we fastidiously maintain our vehicles at our workshops, you should not expect Africa to be your traditional touring experience. While it's certainly our aim to avoid them, it's important that you set off on your trip knowing that the occasional breakdown can happen and are best treated as part of the African adventure. Due to wet weather there may be times when we have to take an alternative route which will mean longer travel times.
START
Duration
end
seats left
savings
price
Currency Conversion Help
To convert our prices, select a currency from the drop-down. We will show you the estimated price in your selected currency based on our most recent available exchange rate. Although you are able to view the currency of your choice, your card will be charged in GBP (with the exception of some Low Cost Carrier flights and some hotels). Final conversion rates to your local currency will be performed by your credit card issuer, and may differ from the estimates shown. Some banks may impose fees for cross-border transactions. Check with your credit card issuer to see if fees apply.