Ask a question
Download Brochure
Youth
Bangkok to Bali Adventure: Street Eats & Beaches
Youth
Bangkok to Bali Adventure: Street Eats & Beaches
Youth
Bangkok to Bali Adventure: Street Eats & Beaches
Youth
Bangkok to Bali Adventure: Street Eats & Beaches
Youth
Bangkok to Bali Adventure: Street Eats & Beaches
Youth
Bangkok to Bali Adventure: Street Eats & Beaches
Youth
Bangkok to Bali Adventure: Street Eats & Beaches
Youth
Bangkok to Bali Adventure: Street Eats & Beaches
Youth
Bangkok to Bali Adventure: Street Eats & Beaches
Youth
Bangkok to Bali Adventure: Street Eats & Beaches
Youth
Bangkok to Bali Adventure: Street Eats & Beaches
Youth
Bangkok to Bali Adventure: Street Eats & Beaches
Youth
Bangkok to Bali Adventure: Street Eats & Beaches
Youth
Bangkok to Bali Adventure: Street Eats & Beaches
Youth
Bangkok to Bali Adventure: Street Eats & Beaches
Youth
Bangkok to Bali Adventure: Street Eats & Beaches
Youth
Bangkok to Bali Adventure: Street Eats & Beaches
Youth
Bangkok to Bali Adventure: Street Eats & Beaches
Youth
Bangkok to Bali Adventure: Street Eats & Beaches
Youth
Bangkok to Bali Adventure: Street Eats & Beaches
Youth
Bangkok to Bali Adventure: Street Eats & Beaches
Youth
Bangkok to Bali Adventure: Street Eats & Beaches
Youth
Bangkok to Bali Adventure: Street Eats & Beaches
Youth
Bangkok to Bali Adventure: Street Eats & Beaches
Youth
Bangkok to Bali Adventure: Street Eats & Beaches
Youth
Bangkok to Bali Adventure: Street Eats & Beaches
Youth
Bangkok to Bali Adventure: Street Eats & Beaches
Youth
Bangkok to Bali Adventure: Street Eats & Beaches
Youth
Bangkok to Bali Adventure: Street Eats & Beaches
Youth
Bangkok to Bali Adventure: Street Eats & Beaches
Youth
Bangkok to Bali Adventure: Street Eats & Beaches
Youth
Bangkok to Bali Adventure: Street Eats & Beaches
Youth
Bangkok to Bali Adventure: Street Eats & Beaches
Youth
Bangkok to Bali Adventure: Street Eats & Beaches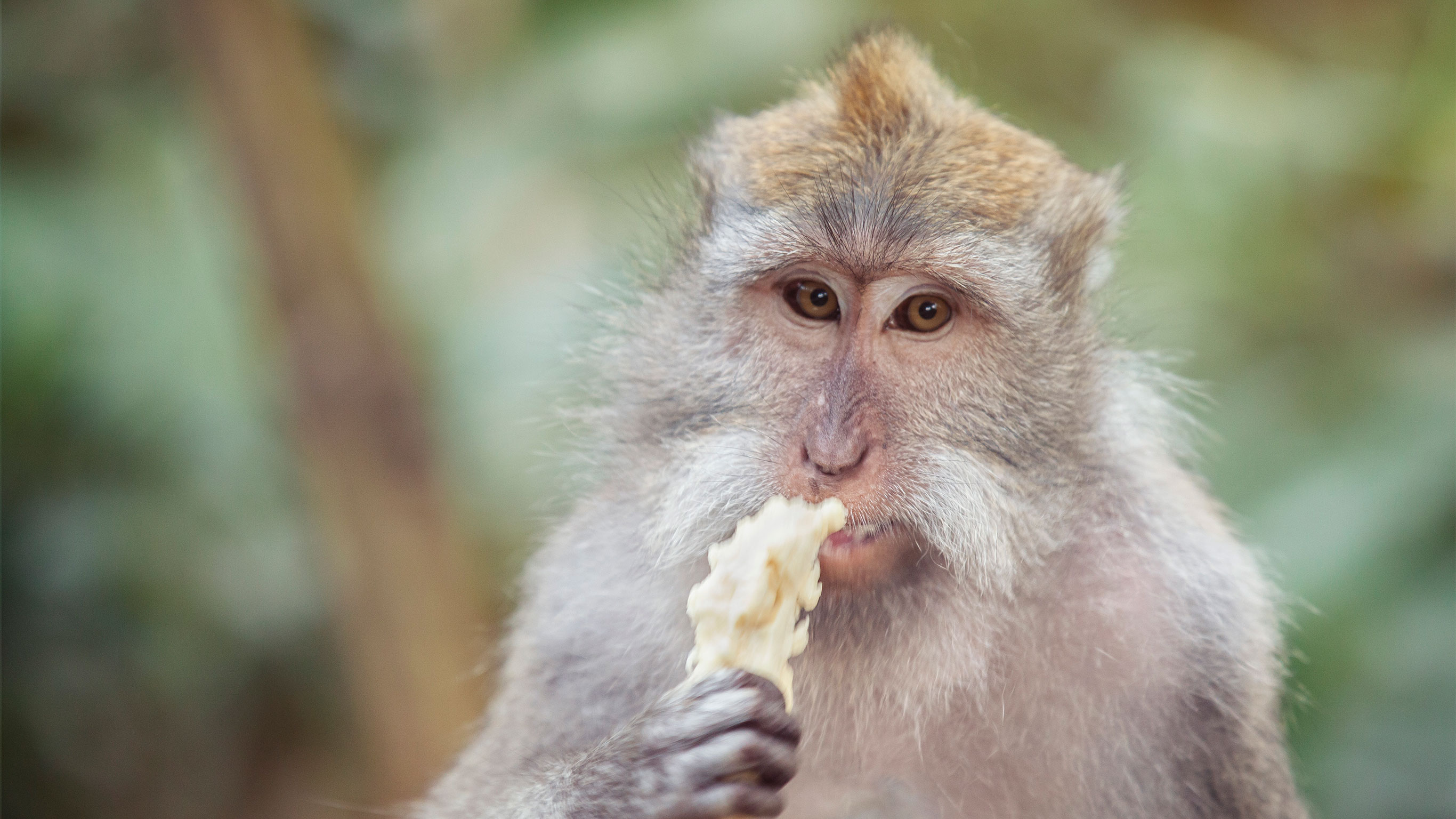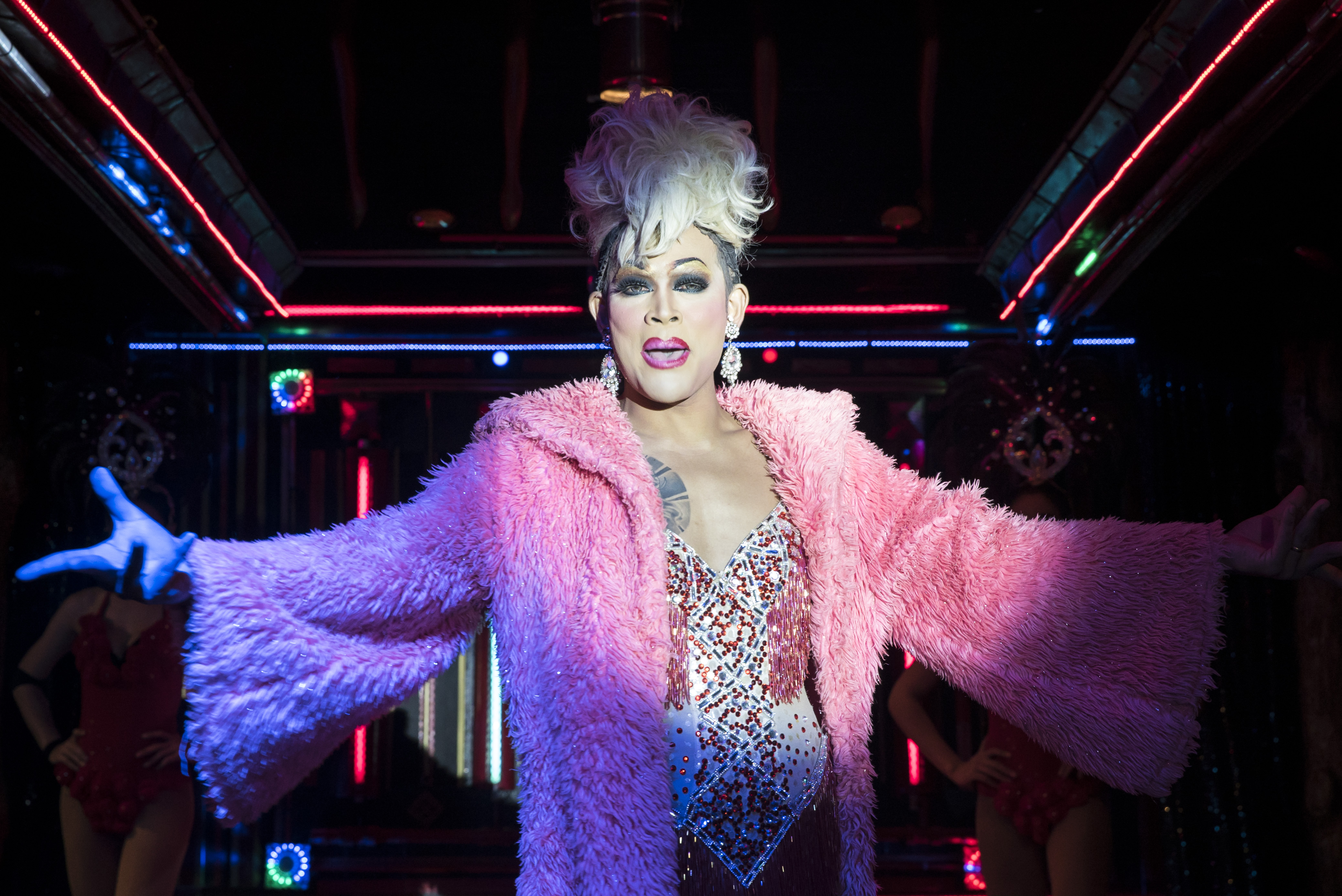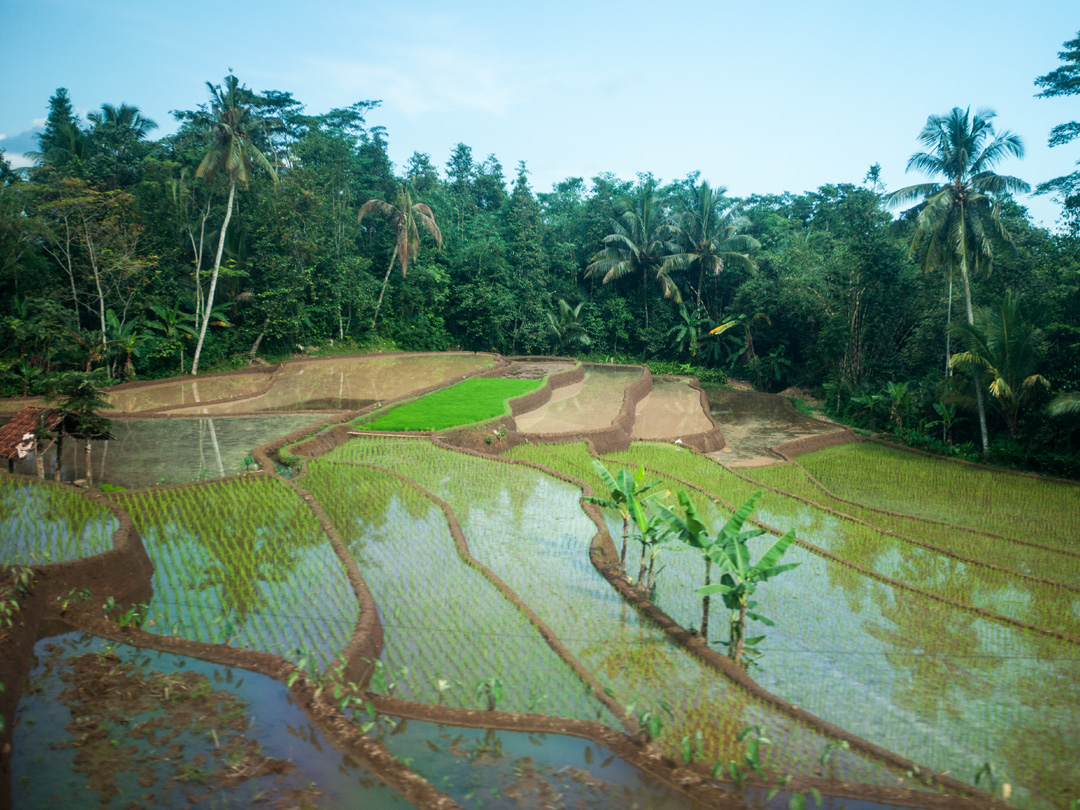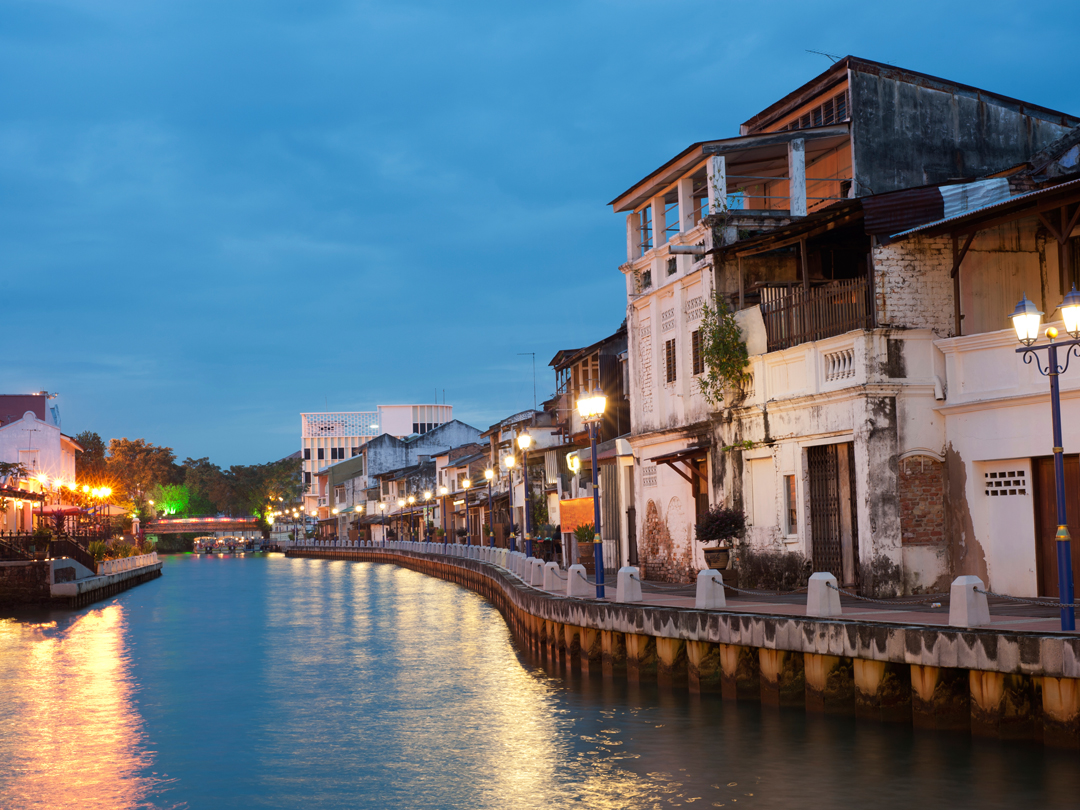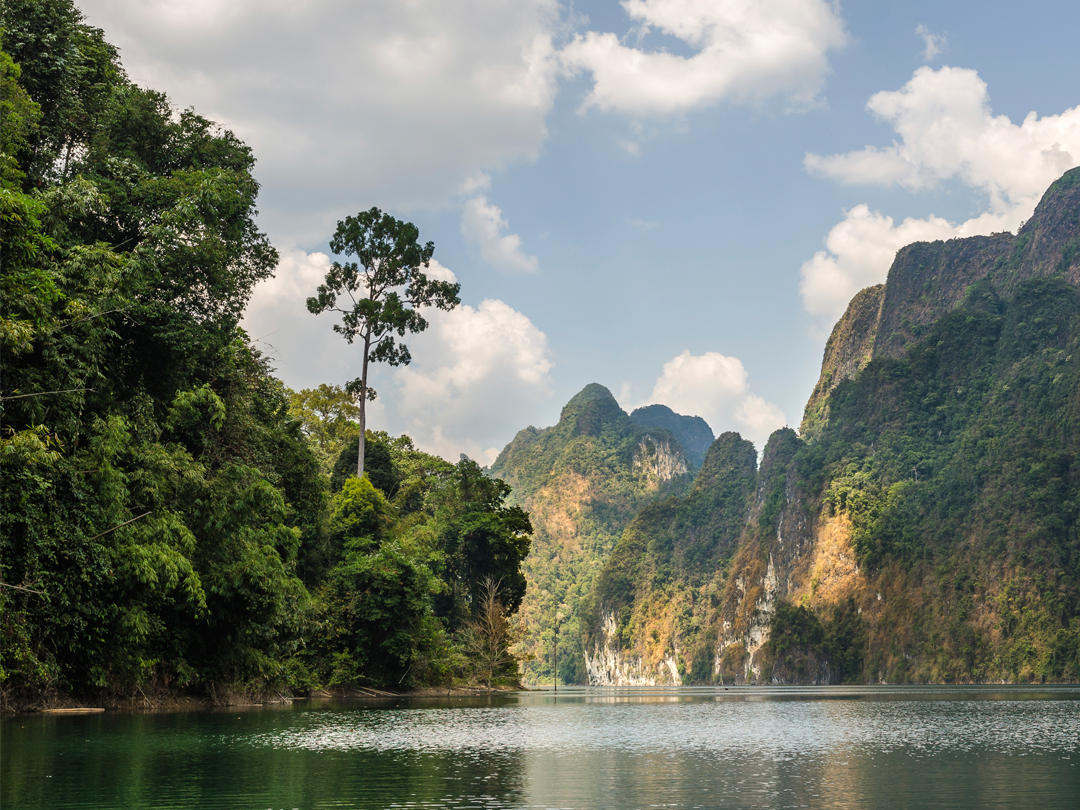 Eat your way through a street food crawl in Bangkok, explore Khao Sok National Park, connect with locals during a scenic homestay, time to see Singapore your way, trek along the Ancestor Trail to Mt Bromo, visit Git Git waterfall, chill out in scenic Gili T Now's the time to explore Thailand, Indonesia, and beyond on your terms with this tour that's affordable for young travellers. Bliss out on world-class Thai beaches, cool off in the Cameron Highlands of Malaysia, savour the street food and nightlife of Singapore, and breathe in some laid-back vibes among Cianjur's floating villages, all before stretching your legs and hiking the Ancestor Trail to Mt Bromo. In this part of the world, you'll get to focus on your own adventure: pack your trip with everything you want and nothing you don't.
If you'd like, get here early to get in some sightseeing. It's best to travel around by water taxi, since the streets are so crowded. We recommend Chao Phraya River for its excellent views.
Day 2: Bangkok/Surat Thani
Get on first-name basis with Thailand's capital city by bike with an optional bike tour. Today, you can check out Wat Pho and the Grand Palace, go for a street food crawl, relax with a Thai massage, or explore the klongs (canals) by boat before boarding the overnight train.
Day 3: Surat Thani/Khao Sok
Lush Khao Sok National Park awaits. Today, you can set off to Lake Cheow Lan to take in the views while hiking or swimming in the national park. Spend tonight falling asleep to the sounds of the jungle. This area is known for its natural beauty. You know what that means: lots of chances for photos.
Day 4: Khao Sok/Ko Samui Island
Your next stop is just a ferry ride away. Today, explore Ko Samui Island's beauty by catching the sunset at Chaweng Beach before eating your weight in street food at the night market. For your big night out, head to a popular beach bar, enjoy a drink on us to celebrate life-changing adventures, and dance the night away.
Take a day trip to scenic Ang Thong National Marine Park. The views here are unforgettable — perfect for making friends back home jealous. Try to spot all the different kinds of marine life here. Be forewarned: it might take you all day.
Day 6: Ko Samui Island/George Town
Gear up for a long day of travel. Ferry back to the mainland and continue by private vehicle to cross the border into Malaysia and on to George Town, Penang.
Get a full day in Penang. Explore the busy streets and check out the colourful famous street art. Trust us: they make for a great backdrop!
Day 8: George Town/Chenderoh Lake
Learn about local culture (especially how to properly tie a sarong!) at this island homestay, nestled in the middle of a beautiful lake. Tonight, relax as you take in the scenery and connect with the family that runs this homestay.
Day 9: Chenderoh Lake/Cameron Highlands
Enjoy slightly cooler temperatures in the Cameron Highlands. Here, explore the well-marked trails through the lush tropical forest, visit a tea plantation, or search for the rafflesia: the world's largest flower.
Day 10: Cameron Highlands/Kuala Lumpur
Today is yours to take on. Walk around and explore, but don't skip trying the national dish of Malaysia, nasi lemak — a traditional rice dish made with coconut milk and pandan leaf. Once the sun sets, see another side to the city as you stop by the famous Petronas Towers (which light up at night) before checking out the local nightlife.
You've got the whole day for exploring. Head out of town to visit the famous Batu Caves or the Orang Alsi Museum. Later tonight, head to some rooftop bars for drinks and dancing, or stop by the night market and find some flavours you never knew existed. Built in 1928 as a fresh market for locals, and revamped in the 1980s as an outlet for all Malaysian handicrafts, the night market is a local institution. Make sure you don't miss it.
Day 12: Kuala Lumpur/Melaka
Visit the old port town of Melaka, wander the narrow streets and absorb the atmosphere of this historically important town. The streets of Chinatown are lined with Peranakan (Straits Chinese) shophouses offering their traditional cuisine, Nyonya. There are temples, churches and mosques, museums and forts to explore.
Head to Singapore today, where you can use your free time to see that famous skyline by boat or eat so much street food, you can barely walk. For a peek into the city-state's past life, wander the old streets of Little India and Chinatown.
Day 14: Singapore/Jakarta
Fly to Jakarta, the capital of Indonesia and the economic heart of Java. There may be some travellers leaving the tour in Singapore and others joining in Jakarta.
Ride to Cianjur and let the scenery guide you to some serenity. Floating villages, tea plantations, rice paddies, and a night at a local homestay —this side of paradise is looking mighty fine.
Get to know the city of Bandung today. After an orientation walk, get free time to visit charming Braga Street for its shopping and cafés, or see the Angklung Music Orchestra and hear the angklung, a traditional instrument made of bamboo pipes, live.
Day 17: Bandung/Yogyakarta
Watch the world go by on a scenic train ride to Yogyakarta. Once you arrive, and if you're not feeling too beat, check out Sosrowijayan and Prawirotaman Streets for unwinding with drinks and local eats.
There's more to discover in Yogyakarta today! See some Javanese temples, the volcanic Mt Merapi, try street food like gudeg (curry made from unripe jackfruit), or soak in the last rays of the sun at the stunning Buddhist Borobudur temple complex — and make sure you don't forget your camera.
There's more to discover in Yogyakarta today! See some Javanese temples, the volcanic Mt Merapi, try street food like gudeg (curry made from unripe jackfruit), or soak in the last rays of the sun at the stunning Buddhist Borobudur temple complex — and make sure you don't forget your camera.
Day 20: Yogyakarta/Ngadas
Take the scenic route to Ngadas via train and private vehicle. Here, you'll spend the evening at a local G Adventures-supported community homestay. Get a taste of local culture with a home-cooked dinner and time with a community leader to learn about the region's unique customs and history.
Day 21: Desa Ngadas/Bromo
Today's for reaching new heights. Start the day with a trek along the Ancestor Trail to Mt Bromo, led by a local guide trained through the G Adventures-supported capacity building program. Then get a chance to hike to the volcano's crater (and take some pictures!) before going on to the hotel.
Skip sleeping in today for a pre-dawn hike across the Sea of Sand to Mt Bromo, where you can catch a final glimpse of the moon before the sunrise. Stop to breathe it all in before you head to a beachside surf camp. On your way to Mt Bromo, catch a breath and see the local Buddhist Tenggerese giving offerings to the Supreme God Hyang Widi Wasa.
Wake up and catch a wave on a morning surf lesson, then take the rest of the day to explore the nearby fishing village, surf some more, or rest easy in a beachside hammock.
Day 24: Red Island/Pemuteran
Head back to Bali for a chill day of relaxing on the beach. Sit back, grab a drink, and soak up some sunshine. This is the place for it.
No need to say goodbye to the beach just yet — it's another day of chilling out in Bali. If you'd like, break up the beachside naps with a snorkelling or diving trip to Menjangan Island.
Take it easy this morning before we cross rich tropical jungle and idyllic rice fields on the ride to Kuta. Catch up on sleep on the drive over — you're going to need it for your big night out tonight. Spend the evening getting to know Legian Street, the legendary party street. Grab a drink on us and dance the night away!
Learn to surf by pre-booking the Half Day Surf Class extra when booking your tour.
Day 28: Kuta/Kubutambahan
It's off to Kubutambahan today. Breathe in the beautiful scenery before stopping for lunch en route. Tonight, soak in the views and lush jungle vibes at a charming guesthouse, located in a Balinese village. Start your night by watching the sunset over the lush landscape.
Get ready to liven up your tastebuds with a Balinese cooking lesson. After, you can trek around the village, visit a waterfall, swim in a natural spring, or stop by a nearby dragon fruit farm.
Day 30: Kubutambahan/Ubud
This morning's free for you to explore or relax. Later, check out Ubud and visit the picturesque Gitgit Waterfall or Pura Taman Saraswati, a Balinese Hindu temple with stunning lotus ponds. Both spots are perfect for photo ops!
Today is full of possibilities. Stop by the monkey forest, a sanctuary for the long-tailed Balinese monkey, before checking out more of Ubud. Take a yoga class, relax with a massage, try babi guling (whole roast suckling pig), visit the holy springs of Tirta Empul to cleanse your body and spirit, and be sure to save some room for some delicious healthy eats — they're abundant here. Tonight, wrap up your time in Ubud with a traditional Kecak dance performance.
Day 32: Ubud/Gili Trawangan
It's off to the beautifully laid-back island of Gili Trawangan today. Slow it all down with relaxing at a beachfront bar, stopping for photos at the Gili Trawangan swing, and — best of all — enjoying walking around freely (the island doesn't allow motorized vehicles). The rest of the day is yours to explore.
Spend another day in paradise. Explore the island by bicycle, or just kick back on the beach. Don't forget to catch your last marvelous sunset of the trip on the west side of the island, before celebrating the end of an amazing journey with your fellow travellers for your big night out.
Want to take the hassle out of getting back to Bali? Book the Bali Express post-tour Extra. Speak to your Global Connection Officer or travel agent to book.
Your G for Good Moment: Ngadas Homestay, Desa Ngadas Your G for Good Moment: Village Walk, Desa Ngadas Your G for Good Moment: Ancestor Trail Trek, Desa Ngadas Your G for Good Moment: Bali Community Training Lunch Program, Ubud Your Welcome Moment: Meet Your CEO and Group Your First Night Out Moment: Connect With New Friends Your Discover Moment: Bangkok Your Big Night Out Moment: Koh Samui, Ko Samui Island Your Local Living Moment: Chenderoh Lake Homestay, Chenderoh Lake Your Hands-On Moment: Surfing Lesson, Red Island Your Big Night Out Moment: Kuta Dance Party, Kuta Your Big Night Out Moment: Beach Celebration, Gili Trawangan. Ang Thong Marine Park island hopping tour. Orientation walk in Bandung. Entrance to Bromo Tengger Semeru NP. Mt Bromo crater walk. Sunrise hike to Mt Bromo viewpoint. Cooking class (Kubutambahan). Git Git waterfall visit. Monkey Forest visit. Two street food crawls. Internal flight. All transport between destinations and to/from included activities.
Transport //= ArrayHelper::getValue($detail, 'description') ?>
Accommodation //= ArrayHelper::getValue($detail, 'description') ?>
Multi-share Accommodation: Multi-share same-sex accommodation is used on this tour, as such, if you are travelling with someone of a different gender you will not be in the same room. For private accommodation please see tours in our Classic Travel Style.
Activities //= ArrayHelper::getValue($detail, 'description') ?>
Eat your way through a street food crawl in Bangkok, explore Khao Sok National Park, connect with locals during a scenic homestay, time to see Singapore your way, trek along the Ancestor Trail to Mt Bromo, visit Git Git waterfall, chill out in scenic Gili T
Group Size //= ArrayHelper::getValue($detail, 'description') ?>
Bangkok to Bali Adventure: Street Eats & Beaches
START
Duration
end
seats left
savings
price
Load More
Currency Conversion Help
To convert our prices, select a currency from the drop-down. We will show you the estimated price in your selected currency based on our most recent available exchange rate. Although you are able to view the currency of your choice, your card will be charged in GBP (with the exception of some Low Cost Carrier flights and some hotels). Final conversion rates to your local currency will be performed by your credit card issuer, and may differ from the estimates shown. Some banks may impose fees for cross-border transactions. Check with your credit card issuer to see if fees apply.